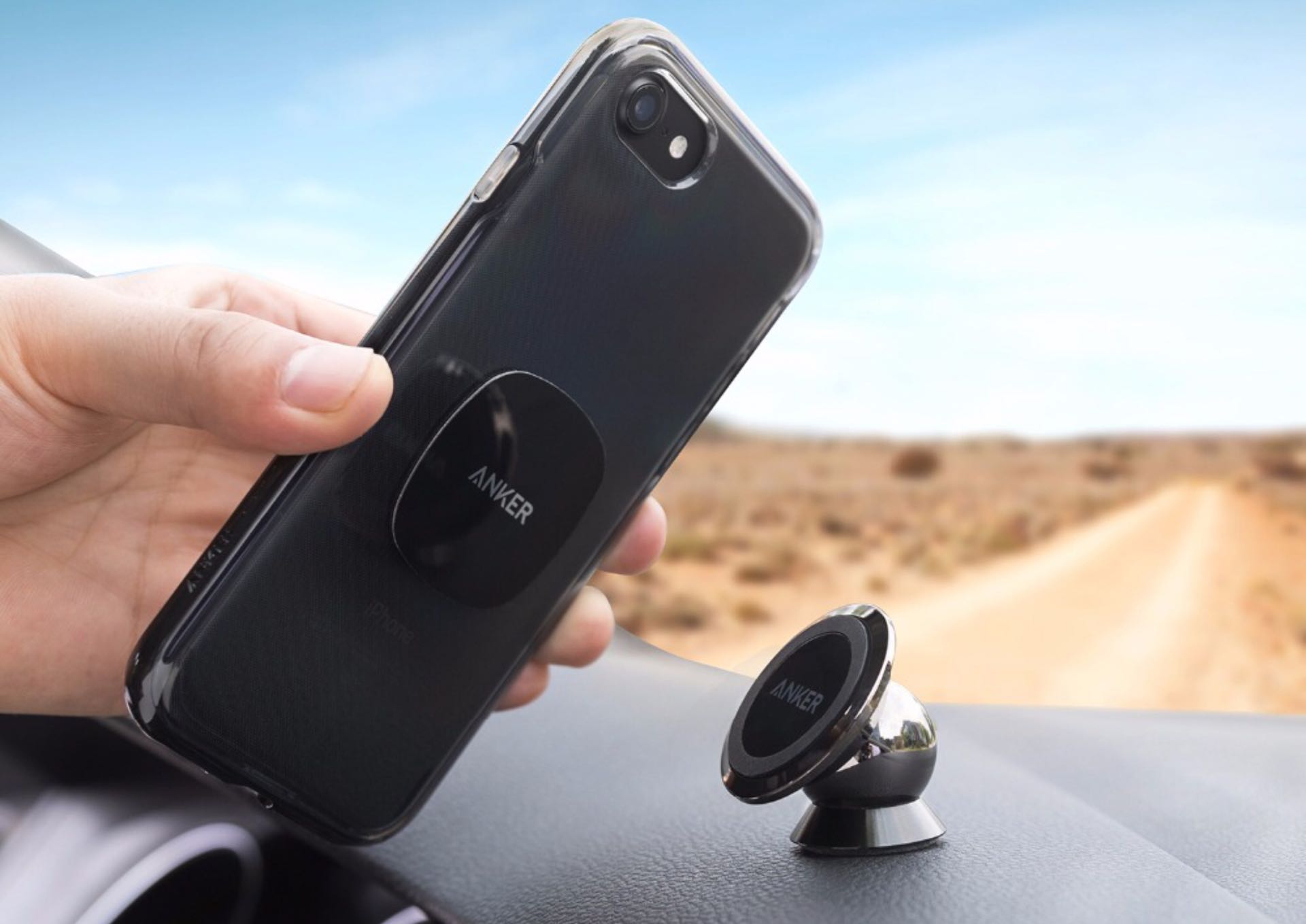 Anker Universal Magnetic Car Mount
During our RV travels, my wife and I rely on Apple Maps to get us where we're going. The thing that sucks is that our truck has no good place to put an iPhone while the GPS is running, except a cupholder or the armrest between us. Neither of those makes it easy to look at the map/directions while driving.
Anker's universal magnetic car mount is a simple solution to this problem. The ball-and-socket base adheres to a flat surface on the dash using a 3M pad, while the separate magnetic plate can either affix to the back of your phone or thicker case, or if you're using a thinner case, just slip it in behind the phone. Either way, the plate lets you mount the phone onto the base's powerful magnet, which offers great hold while driving but still lets your phone disengage easily when you need it.
The only problem is that the 3M adhesive pad is a bit hit-or-miss depending on your vehicle's dash, even if you follow the directions to the letter. If they ever update this product, I'd suggest making the base/pad larger for a wider adhesion.
Get the mount for $16 on Amazon.