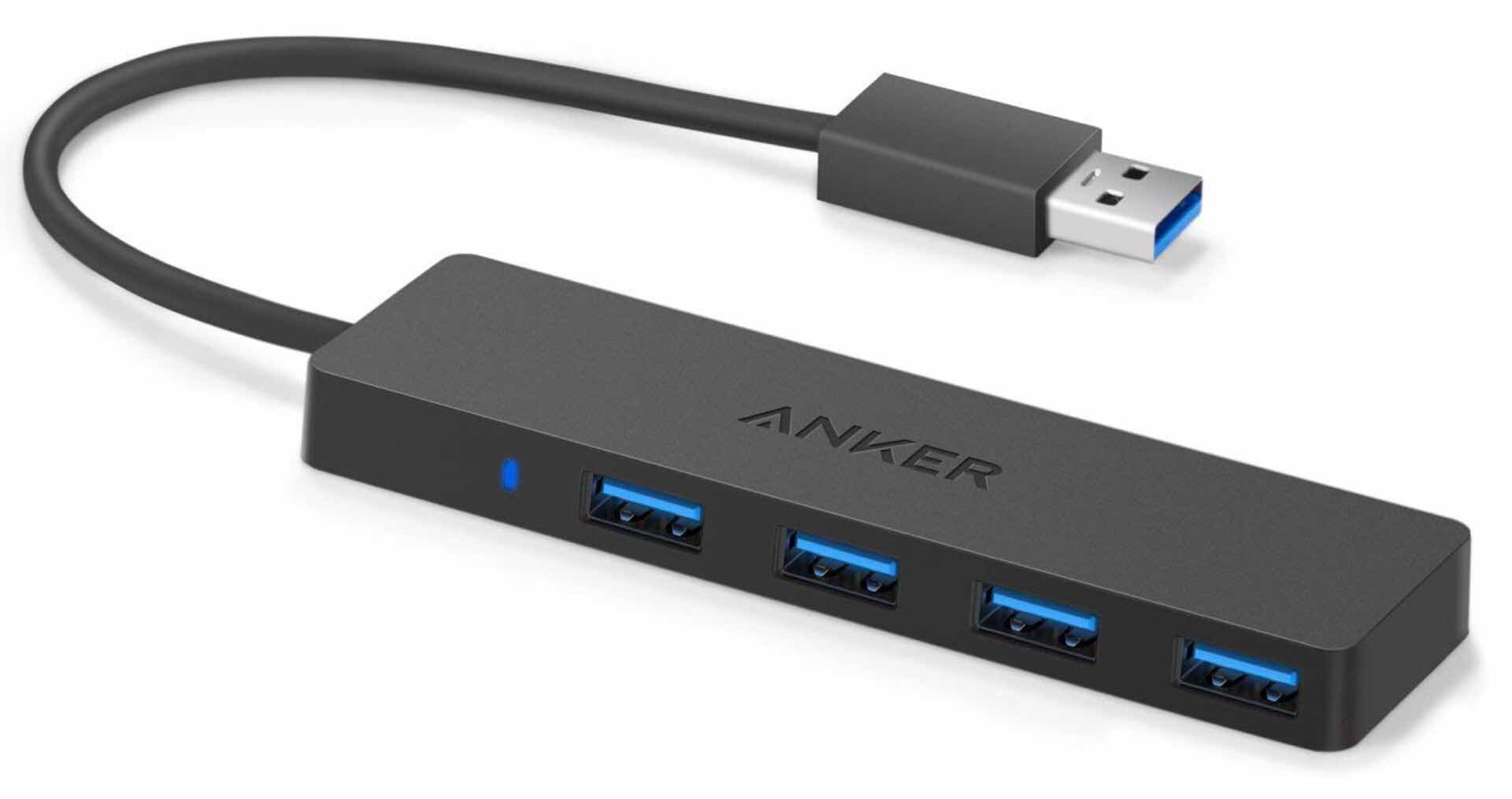 Anker Ultra-Slim 4-Port USB 3.0 Hub
There's not a whole lot to say about Anker's ultra-slim 4-port USB 3.0 hub unless you've simply…never used a USB hub before. It takes one of your computer's USB ports and turns it into 4 USB 3.0-enabled ones so you can charge and manage multiple devices. Boom, there you go.
Okay, okay, there are some pretty cool things about it:
Transfer speeds of 5 Gbps: That's over 600 MB per second. With that you can move whole movies between drives super fast. Regular files feel pretty much like nothing.
Super lightweight: It's just 1cm (0.4″) thick and only weighs about an ounce, so you'll have no problem keeping it in your bag, pocket, or anywhere else really.
Highly durable: The sturdy body of this hub sports a reinforced connector cable (which goes into an indented portion so it doesn't have so much strain on that point) and heat-resistant connectors for all-around durability.
And c'mon, it's Anker, so you can trust that it's a high-quality product. Grab it for just $10 on Amazon.