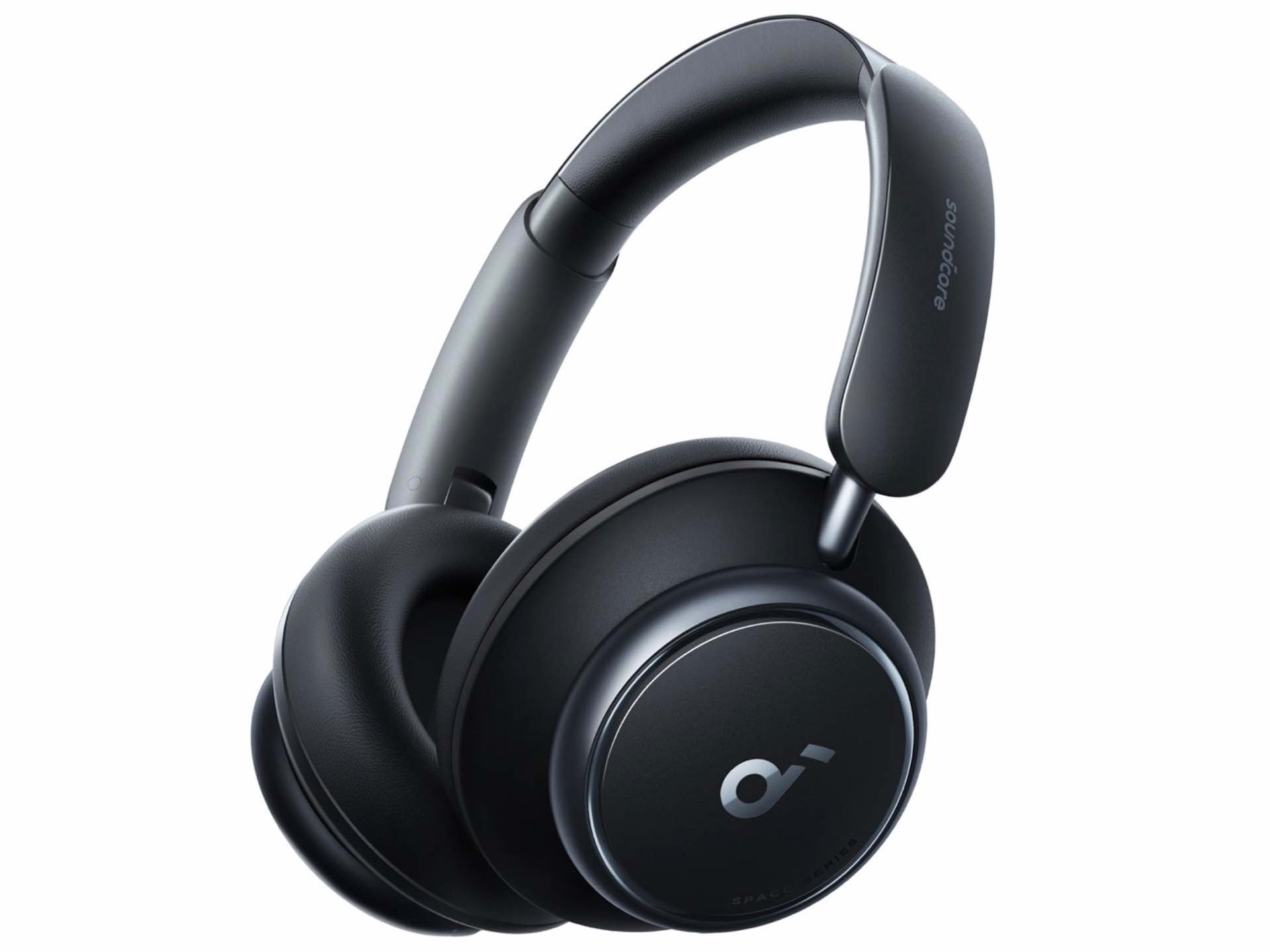 Anker Soundcore "Space Q45" Noise Cancelling Headphones
If you're looking to buy noise-cancelling headphones but can't quite justify the price of something like the Sony WH-1000XM5 or Bose QuietComfort 35 II, then the Space Q45 headphones by Anker are worth looking into.
Designed as a premium upgrade over the Life Q30 headphones, the Space Q45s are less than half the price of the headphone models mentioned above, yet offer a super comfortable and high-quality build that features three-stage active noise-cancelling technology, the ability to pair with two devices at once, and up to 65 hours of battery life (turning on ANC cuts that down to 50 hours).
The ANC tech used here is adaptive in nature, meaning it automatically optimizes its performance based on what your surrounding environment sounds like. The headphones also make use of an AI algorithm (paired with dual microphones) that intelligently picks up your voice during phone calls rather than letting background noise intrude, so you always come through crystal clear to the other person.
Of course, we can't ignore comfort with a product like this. I'm happy to say that thanks to the ultra-soft memory foam earpads, padded headband, and the aluminum alloy hinges that offer some additional flex if you head requires it, you can wear these headphones for hours on end — or even all day long — and never feel like they're squeezing or pinching.
Get the Anker Soundcore Space Q45s for $150 on Amazon in your choice of black, dark blue, or white.