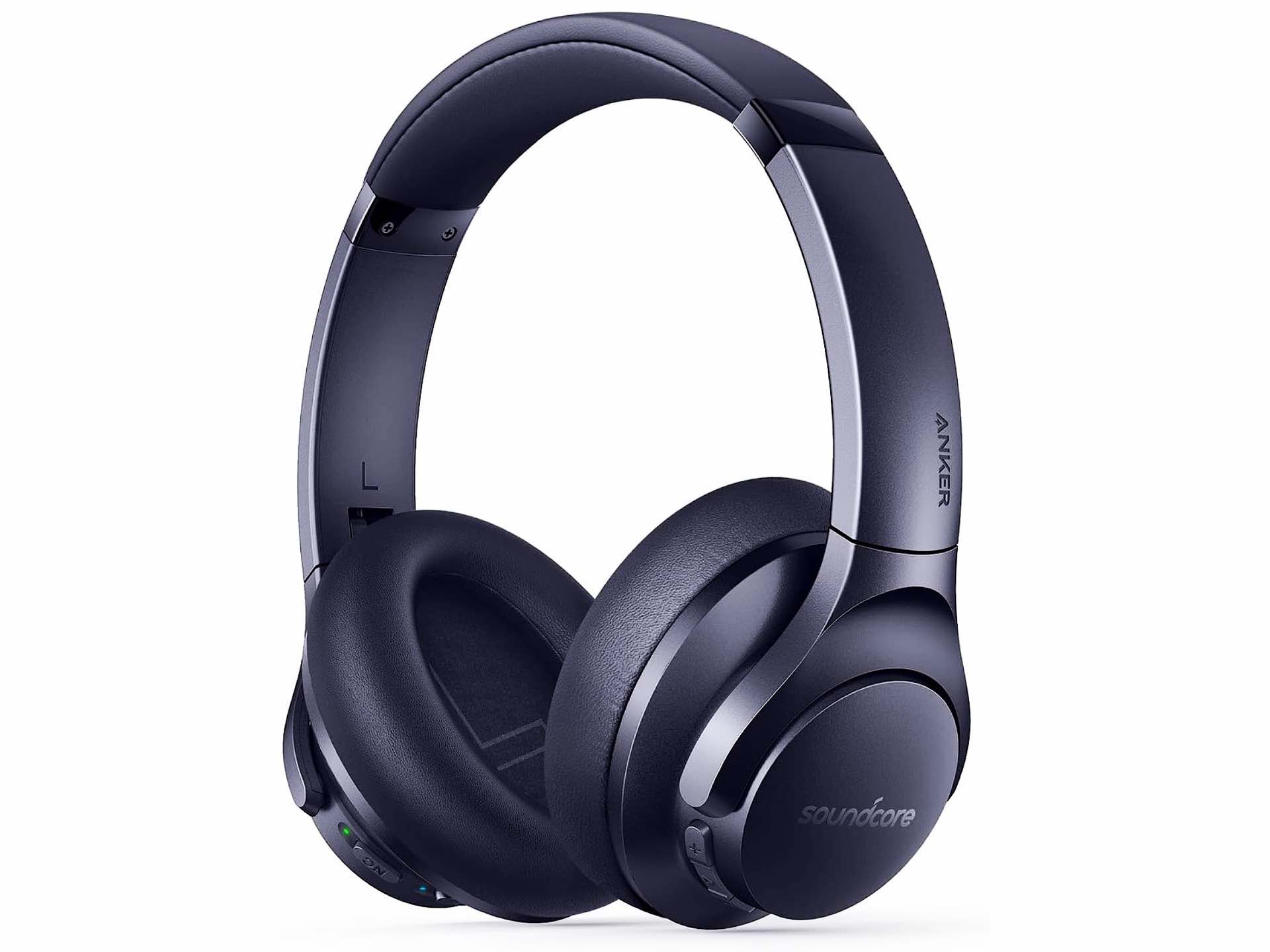 Anker Soundcore Q20+ Active Noise-Cancelling Bluetooth Headphones
Welp, just one month shy of three years post-purchase, my trusty Boltune headphones are starting to bite the dust. Thanks to hours of daily use over those years, the earpad covers have just about disintegrated so that the foam cushions keep falling out, the headband material has all but worn completely off, and the noise-cancellation function is on the fritz when active, randomly clicking on and off and occasionally making this strange and uncomfortable high-pitched ringing noise.
Since those headphones are no longer available for purchase as far as I can tell — I totally would've repurchased them; they were great while they lasted — I've been going down a rabbit hole to find my next pair of budget wireless ANC headphones.
Most searches along these lines inevitably lead to the Anker Soundcore headphone lineup, each of which offers surprising quality for the cost. We've already previously discussed the excellent Space Q45s here in fact, but $150 still isnt quite what I'd consider "budget."
I finally settled on the 70-buck Soundcore Q20+, which were released a while back as an upgrade over the baseline Q20s, introducing USB-C charging (over micro-USB), an ANC transparency mode, and access to EQ customization via the Soundcore app.
It should also be noted that there's an even newer version of these headphones called the Soundcore Q20i, which are mostly the same as the Q20+ but have some minor physical changes, such as a simplified logo on the side and a shuffling around of control buttons. (The power and ANC buttons on the Q20+ are on the left earcup, while the Q20i places all buttons on the right earcup.) I believe the Q20i's also include Soundcore's BassUp technology.
Reviews for the Q20+ consistently agree that they sound fantastic for the price, are very soft and comfortable to wear, and offer a high amount of battery life (60 hours with ANC off, or 40 hours with it on). People also like the flexibility of being able to listen via Bluetooth 5.0 or the included 3.5mm aux cable, along with the fact you can pair them with two devices at once.
The one thing they seem to catch some flak for is the bad microphone quality, but I don't plan on using mine for phone calls so it won't bother me.
I'm very much looking forward to receiving and testing my Q20+'s, which you can also get for $70 on Amazon if you're similarly in the market for this type of thing, in your choice of blue or black. There are also listings for renewed blue and renewed black models for $48, bringing it more in line with what I paid for those Boltunes in 2020.