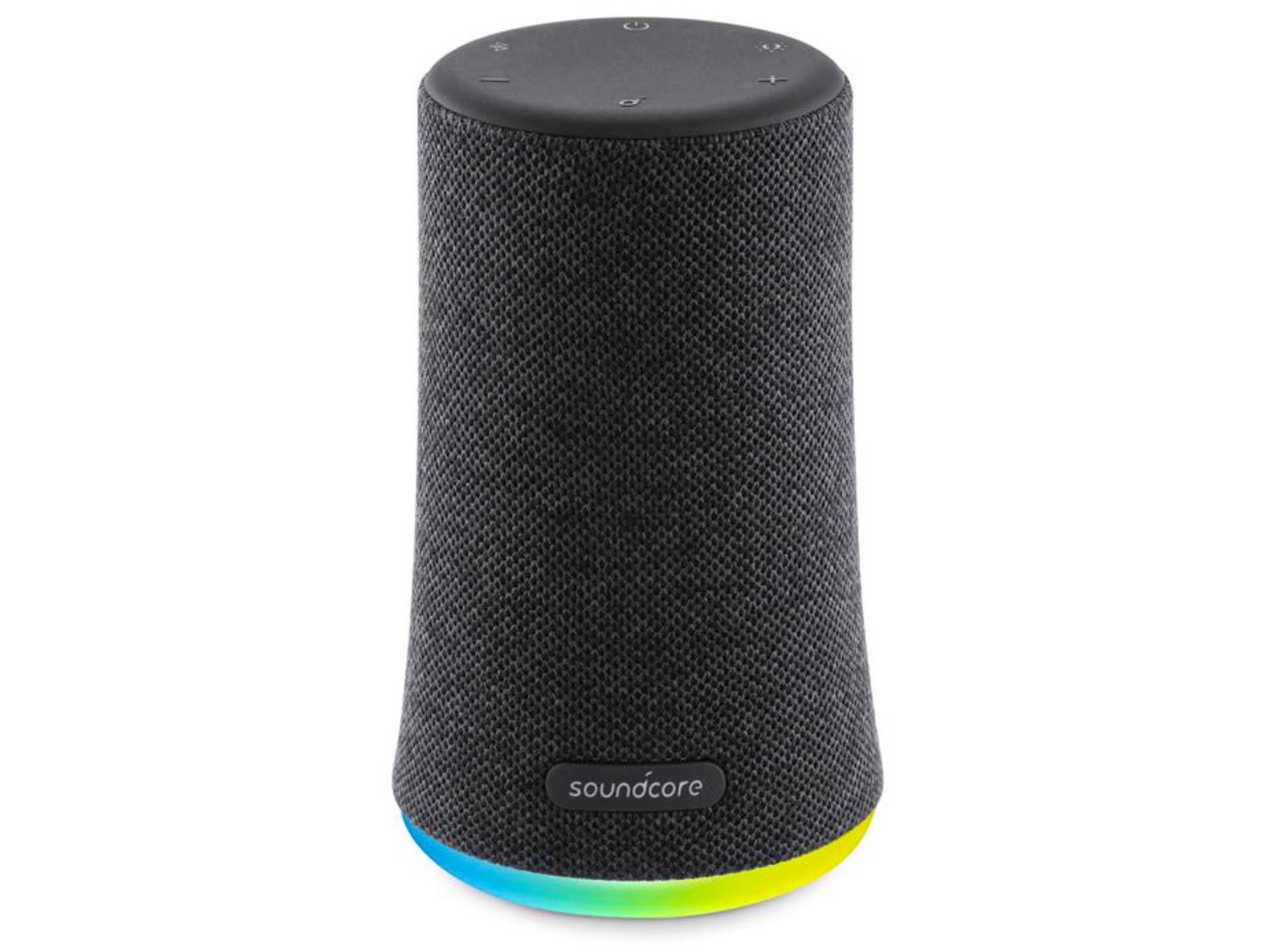 Anker Soundcore "Flare Mini" Portable Waterproof Bluetooth Speaker
Need a travel-ready Bluetooth speaker you can safely bring to the beach or chill by the pool with? Look no further than the Flare Mini by Anker/Soundcore. It's rated IPX7 waterproof, so accidentally dropping it into water is no biggie, so long as you get it out within half an hour.
Inside the Flare Mini are actually a pair of 5W neodymium drivers sitting back-to-back, generating a full 360° of thumping audio for up to 12 hours on a charge. That number does go down a bit if you turn on the halo of colorful, pulsing LED lights at the speaker's base, but it sure is fun playing with the five different lighting modes.
One of the coolest tricks up the Flare Mini's sleeve is that you can pair two of them together for (quadphonic) stereo sound:
https://youtube.com/watch?v=BDOglnxWVK8&t=7m32s
According to the TKSST Gift Guide, the Flare Mini is quite kid-proof too 👍
You can get the Flare Mini speaker in black ($43), blue ($50), or red ($50) colors.
If you want to pump up the bass some more, I recommend looking into the bigger Flare 2 speaker ($69), which has a "BassUp" button specifically for that purpose, among other upgrades (and can likewise be paired in doubles for stereo mode).