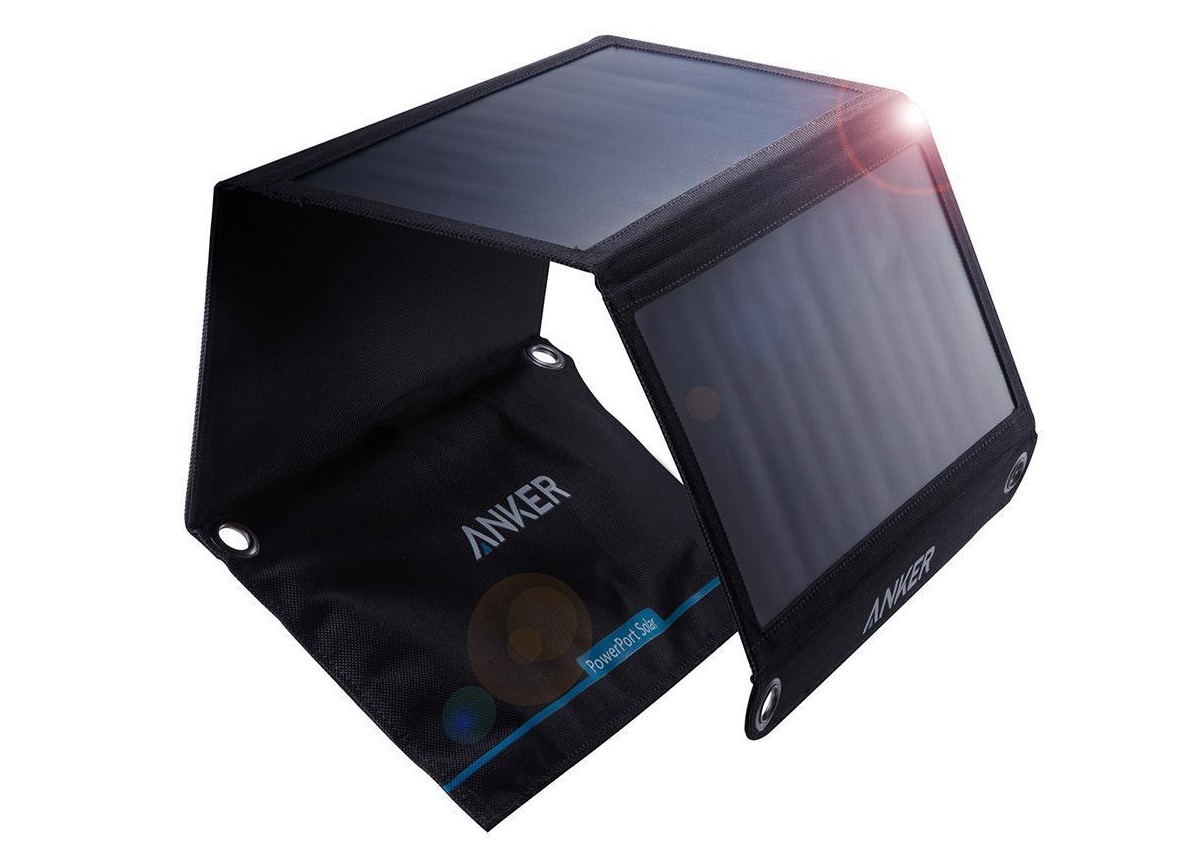 Anker PowerPort Solar 21-Watt Charger
You know Carl Sagan's bit about how we're made of star stuff? As grand as that notion is, one way to make use of actual stars here on Earth is to harness their power and charge our gadgets while we're supposed to be out enjoying nature and…stuff. Don't judge.
Anker's PowerPort Solar charger is the tool for the job. It's got dual USB ports so you can charge a couple phones at the same time in direct sunlight, and the whole thing folds down so it's easy to stow away until you need it again. As long as you've got sunlight to work with, you can charge in a number of ways: leave it sitting out somewhere (works great at the beach), hang it from your backpack while hiking, or even strap it to the roof of your vehicle while driving.
A couple years ago, the Gear Testathon YouTube channel put the PowerPort Solar's durability to the test against Goal Zero's Nomad 7 charger (spoiler: the PowerPort won):
Don't let all that beautiful, free sun energy go to waste! Get the Anker PowerPort Solar for $70 on Amazon.