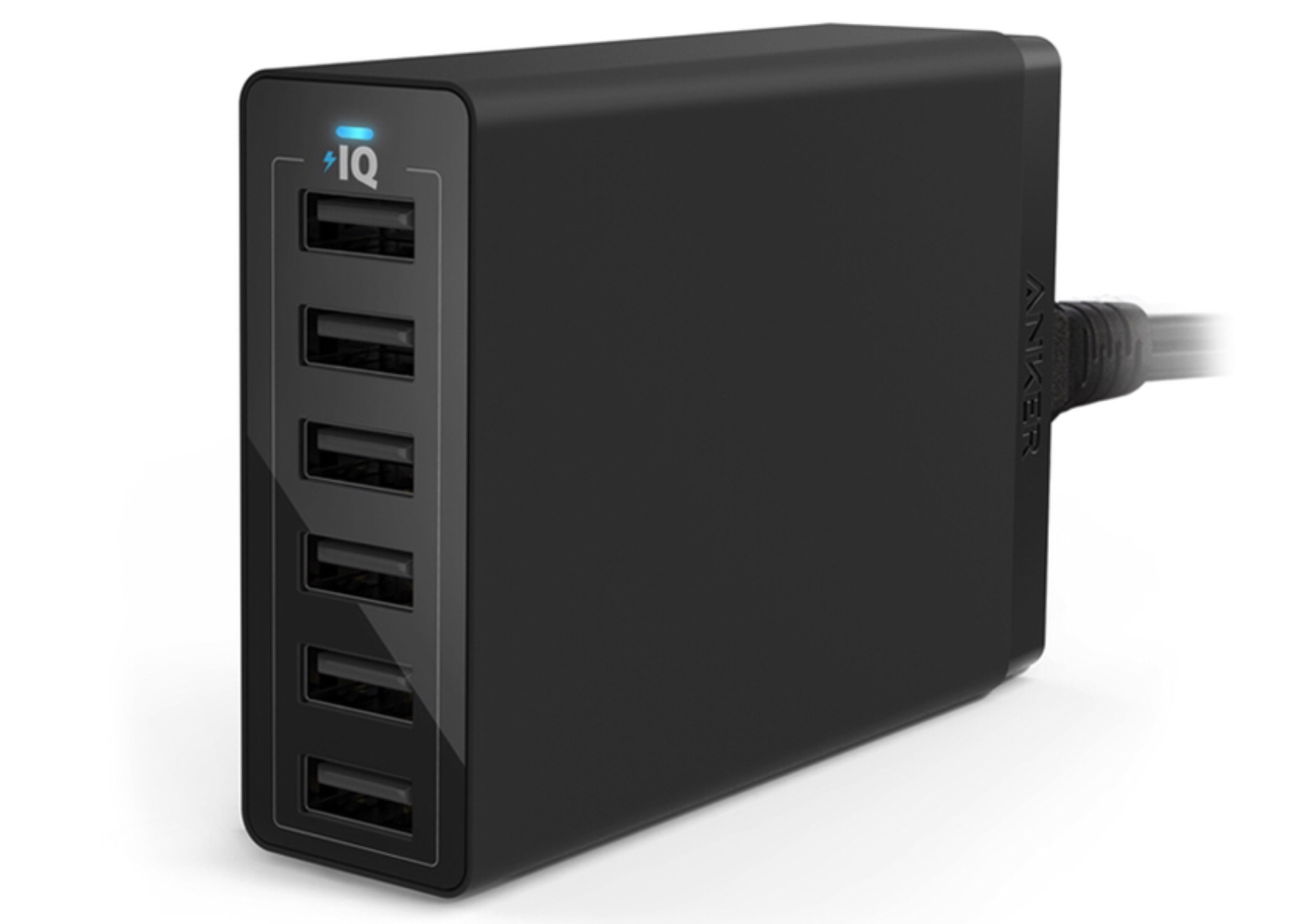 Anker PowerPort 6 USB Wall Charger
It's been two-and-a-half years since I picked up Anker's 40W 5-port USB charger, and it continues to be one of mine and my wife's most-used accessories today. The only thing is, we rely on it so much that we're constantly packing the whole thing up, cables and all, every time we feel like heading to a coffee shop to get some work done. We felt that having one in our bag and one that lives at home would be way less of a hassle.
The same company's 60W 6-port charger is perfect for us. With it, we can simultaneously plug in both our iPads, both our iPhones, our Wi-Fi hotspot, and our son's Kindle Fire, without sacrificing charging speed for any of them. It's only a few bucks more than the 5-port model too, which is nice.
Get it in black for $28 on Amazon. Also comes in white, but that one's a couple bucks more.