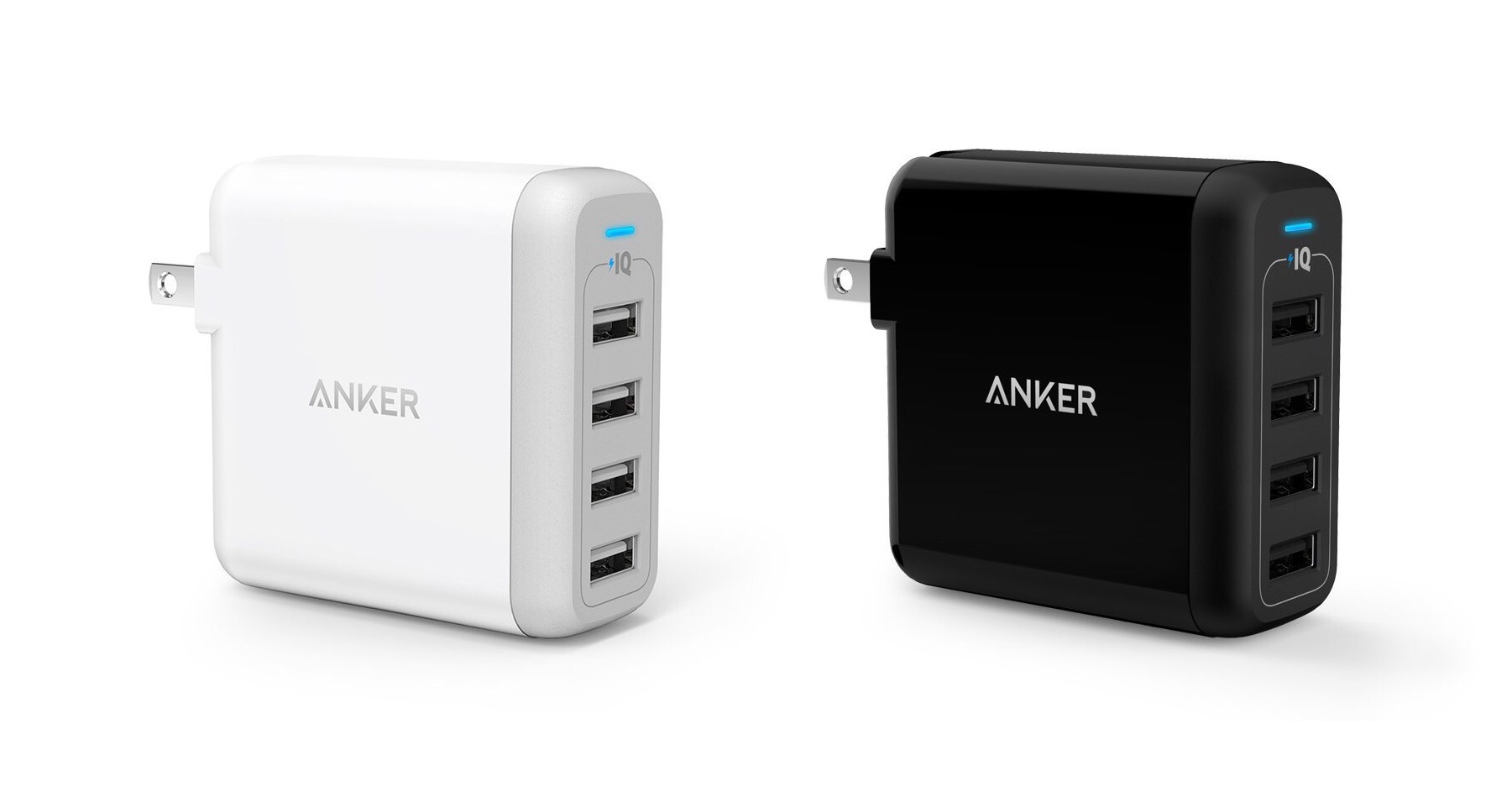 Anker PowerPort 4 — 40W 4-Port USB Wall Charger
It's no secret we here at Tools & Toys are huge fans of the Anker 40W 5-port USB charger. It's come up several times in our various gear guides, and I know I personally get a ton of use out of it while traveling.
As it turns out, Anker makes something even more portable: The PowerPort 4, a 40W 4-port USB wall charger with a foldable plug. Rather than connecting to an outlet via a cable like the 5-port charger, the PowerPort 4 connects directly to the outlet. In fact, it looks a lot like a bigger version of Apple's 12W USB power adapter that ships with iPads, with the addition of Anker's "PowerIQ" feature that smartly routes power to each port based on the receiving device's unique charging protocol. A nice bonus feature is its soft LED status light, which tells you when it's plugged in and done charging.
The PowerPort 4 is available in white and black for $26 on Amazon.