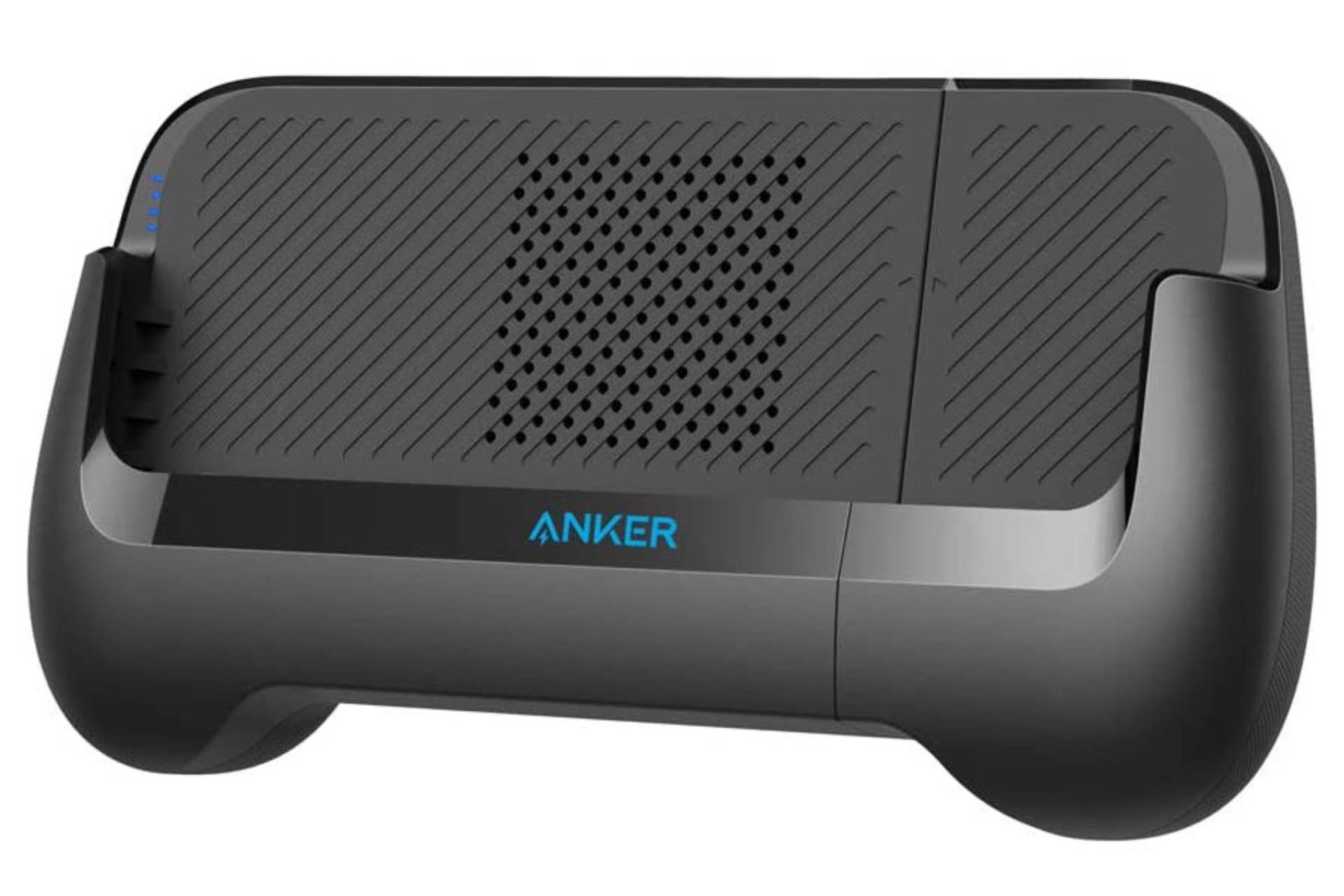 Anker PowerCore Play 6K Mobile Gaming Grip + Power Bank
Introduced a little over a month ago, Anker's PowerCore Play 6K is essentially an iPhone/Android power bank in the shape of an ergonomic gaming grip. It's not a 'controller' per se, as there are no buttons on it anywhere. The point is more to keep your phone battery topped up while you play certain games (meaning, those in landscape orientation) more comfortably than if you were holding the device alone.
The "6K" in its name refers to the 6,700mAh of juice the battery can hold, which is enough to fully charge all iPhone models at least twice. The handgrips can be extended to accommodate phones of various sizes, and an integrated fan on the back keeps your device cool while you play even the most graphic-intensive titles.
On the top of the gamepad are a USB-A port and a USB-C port (both 15W), either of which can be used to recharge the battery pack between gaming sessions.
Get the PowerCore Play 6K for $40 on Amazon.