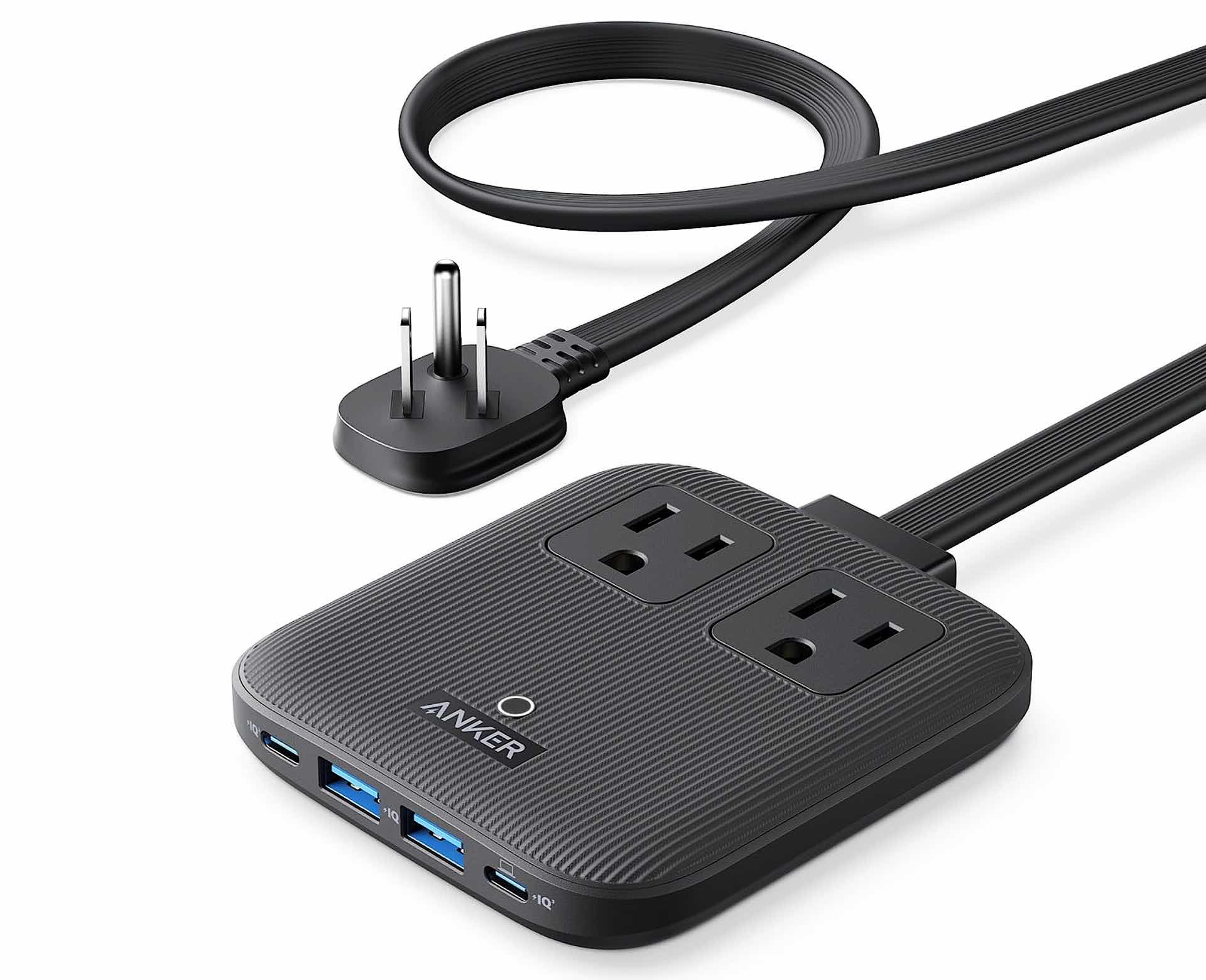 Anker "Nano" 6-in-1 Charging Station
Combining the convenience of a multi-port charger with the everyday practicality of a power strip, Anker's sleek Nano Charging Station offers six outputs in one small, slim package for all your device power and charging needs.
On top are two AC outlets, and on the front you've got two USB-C ports (each 67W max when used alone) and two USB-A ports (each 12W max when used alone). The five-foot power cord that comes out the back is flat and flexible, ending with a flat AC plug that can easily fit into a tight space.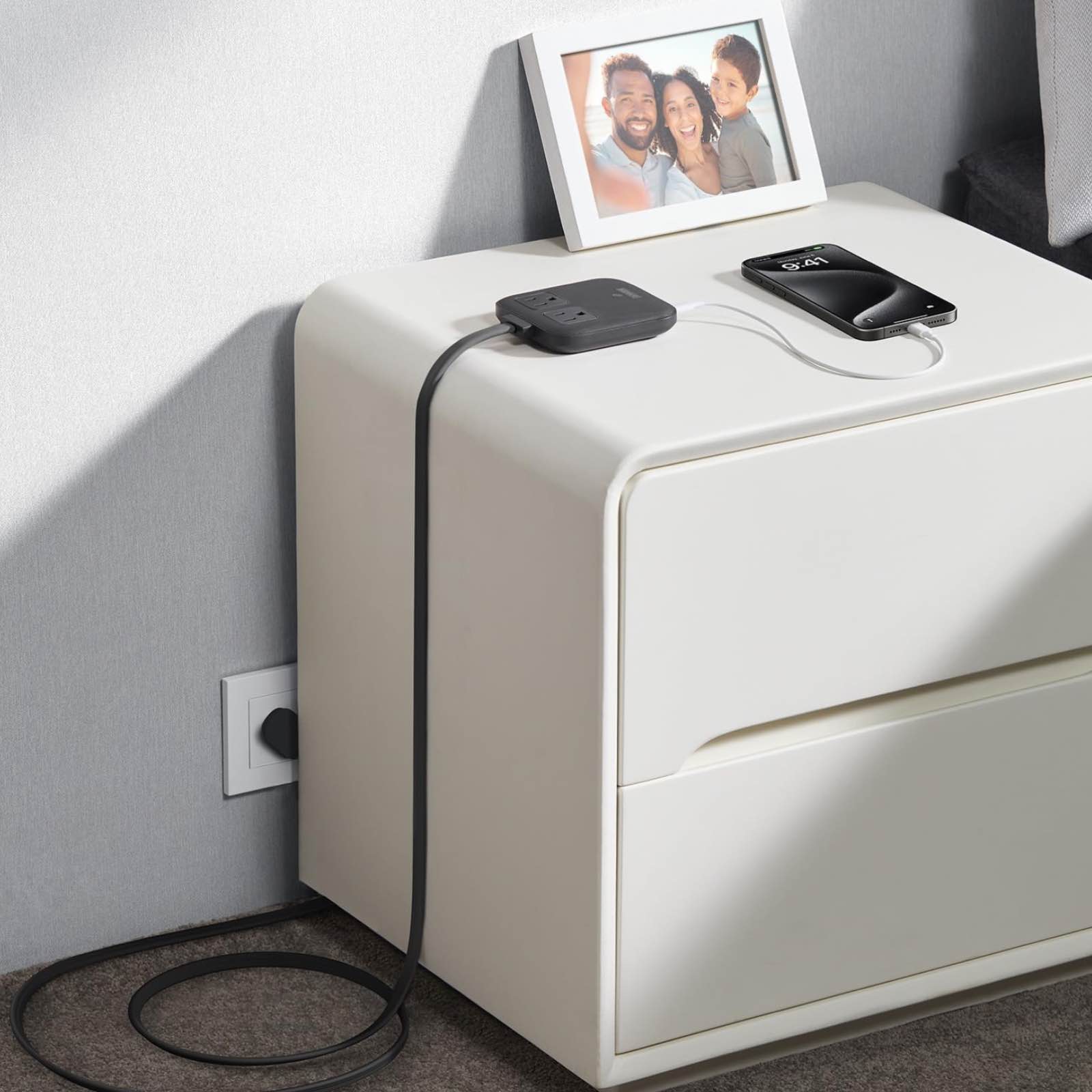 To make the product a more sustainable one, Anker has opted to incorporate 75% post-consumer recycled plastics in the exterior casing. That's convenience you can feel good about.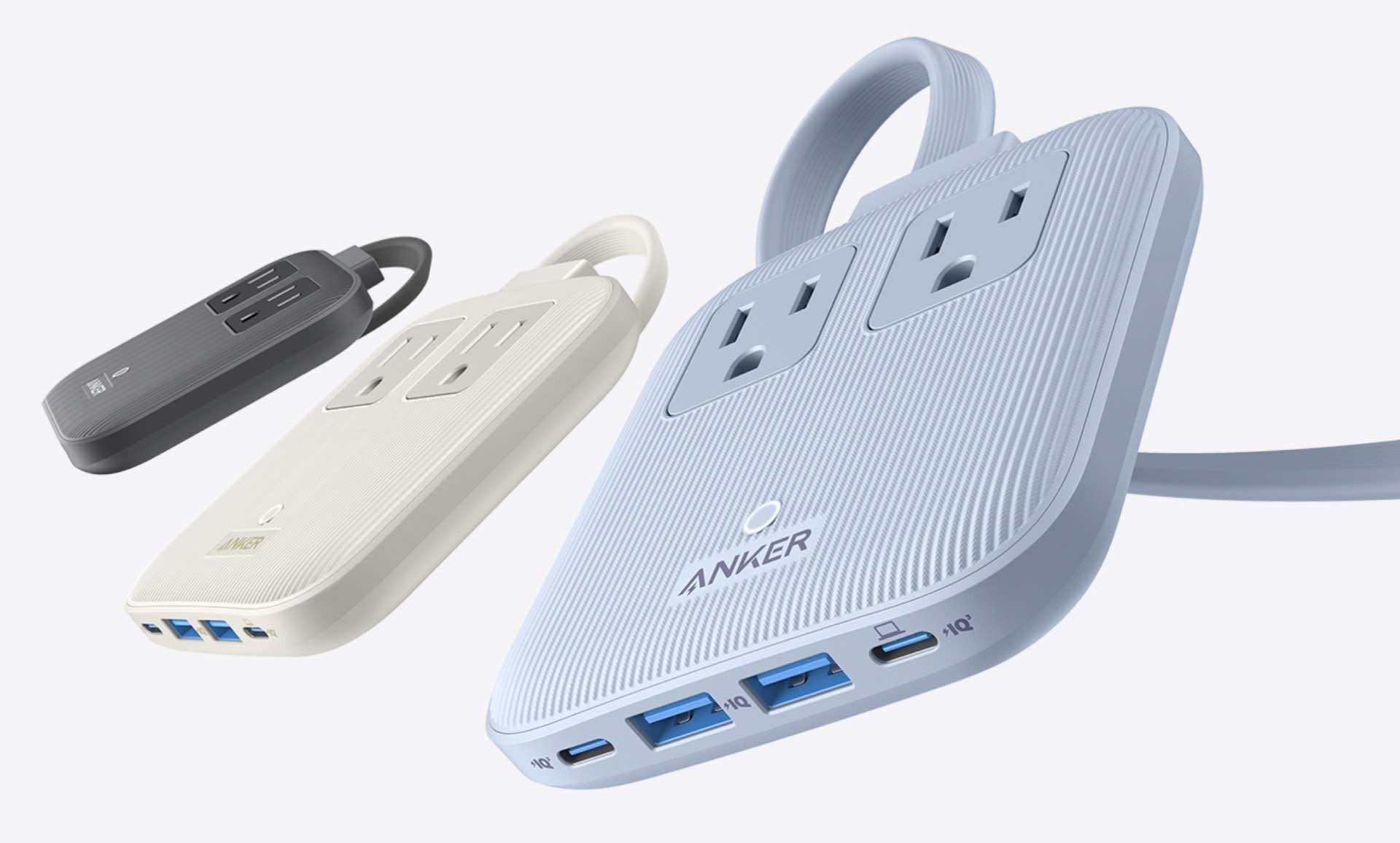 Get the Anker Nano Charging Station $66 on Amazon in your choice of Black Stone, Ice Lake Blue, or Shell White.