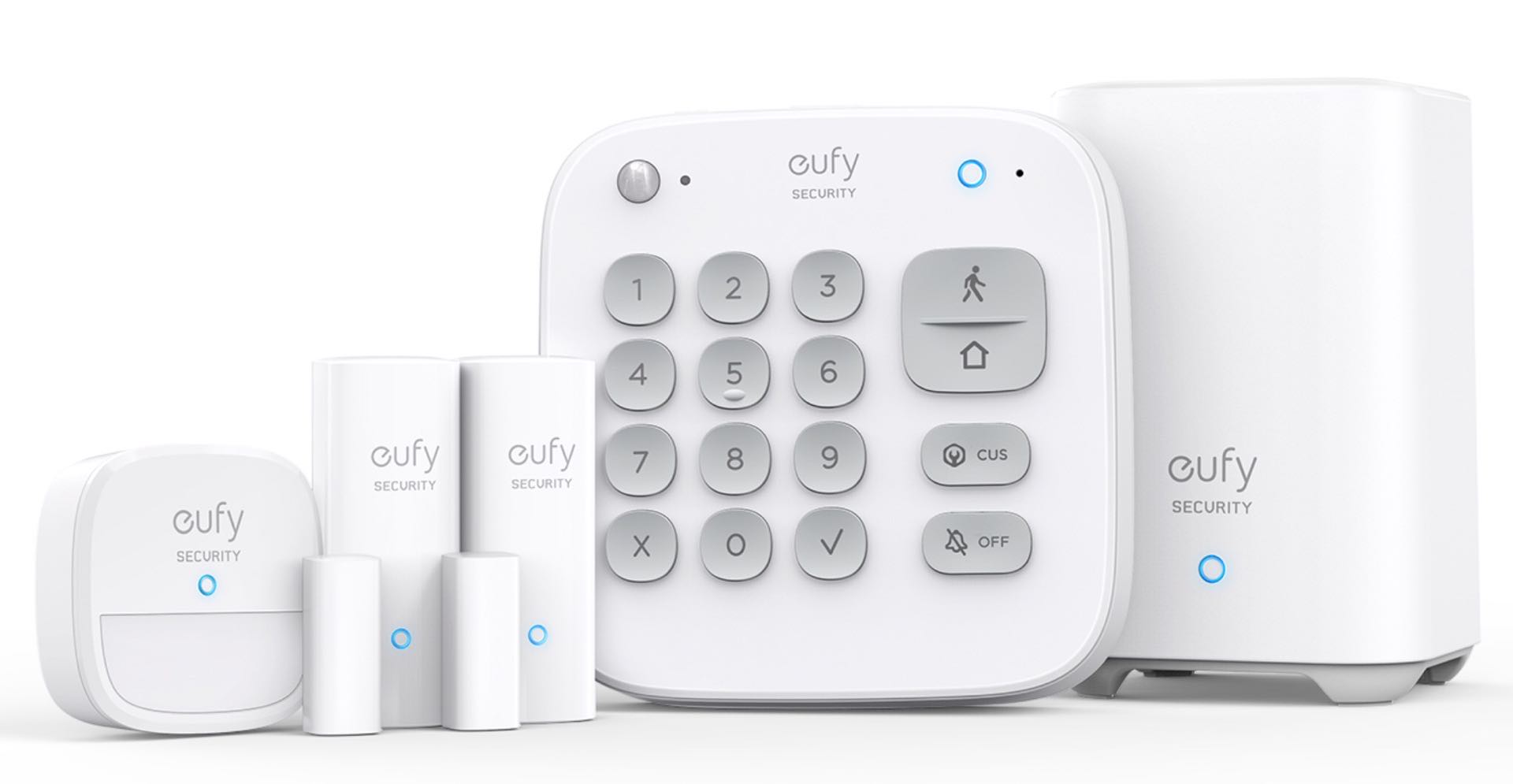 Anker eufy Security 5-Piece Home Alarm Kit
Longtime T&T readers will likely be familiar with Anker, a company known for producing high quality gadgets, especially charging accessories. However, they may not be aware of "eufy", the company's sub-brand dedicated to smart home solutions.
Take their Home Security Kit, for example. This 5-piece bundle is an easy-to-install security system that can notify you of break-ins and is controllable via your phone when you're away from home.
In the box, you get:
The eufy HomeBase, which is the brains of the operation and connects to your router via ethernet, creating a wireless node for the rest of the kit to talk to.
A security keypad for manually arming/disarming the security system as you leave or arrive at home. What's nice is that it's 100% wireless, so you don't have to do anything more complicated than adhering or screwing the mount to a wall somewhere.
A motion sensor that detects motion within a 100° radius and up to 30 feet away, and will trip the HomeBase's 100-decibel siren if armed, while also notifying your phone of an intrusion.
Two entry sensors that can be stuck onto window frames and doors to detect forced entries in those specific places.
At this point you've got a system that can detect entries and notify you about them, but for even better peace of mind, you can also outfit your home with eufy's HomeKit-enabled cameras along with their wireless video doorbell to turn the security system into a home surveillance one.
Get this starting kit for $160 on Amazon.