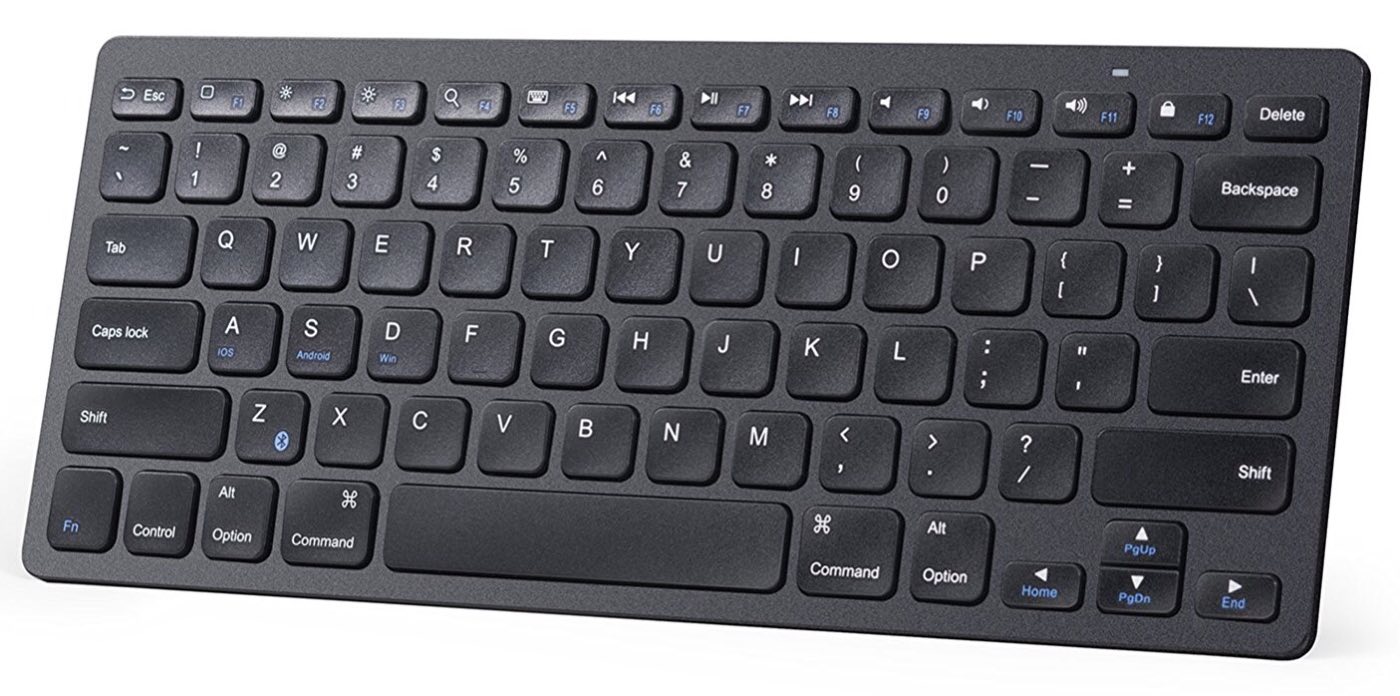 Anker Bluetooth Ultra-Slim Keyboard
Looking for a good slim, no-frills wireless keyboard that won't break the bank? Anker's Bluetooth Ultra-Slim Keyboard definitely fits the bill and it's just $20. If you're looking for bells and whistles, look away because you won't find many here. It does offer access to the same kinds of Mac functions as Apple's own keyboards (brightness, media controls, etc) but really it's just handy to have around when you need to do basic keyboard things.
As iMore points out, it's especially useful in conjunction with an Apple TV 4K, for when you don't want to input things with the Siri remote:
The fact of the matter is you don't need a keyboard for your Apple TV that often. You'll mostly only have to use it when you want to input your password to buy an app or type in a search term when you're looking for a movie to rent, which means you don't need a fancy keyboard with all the bells and whistles to get the job done.
So there you go. Grab the keyboard for just $20 on Amazon.