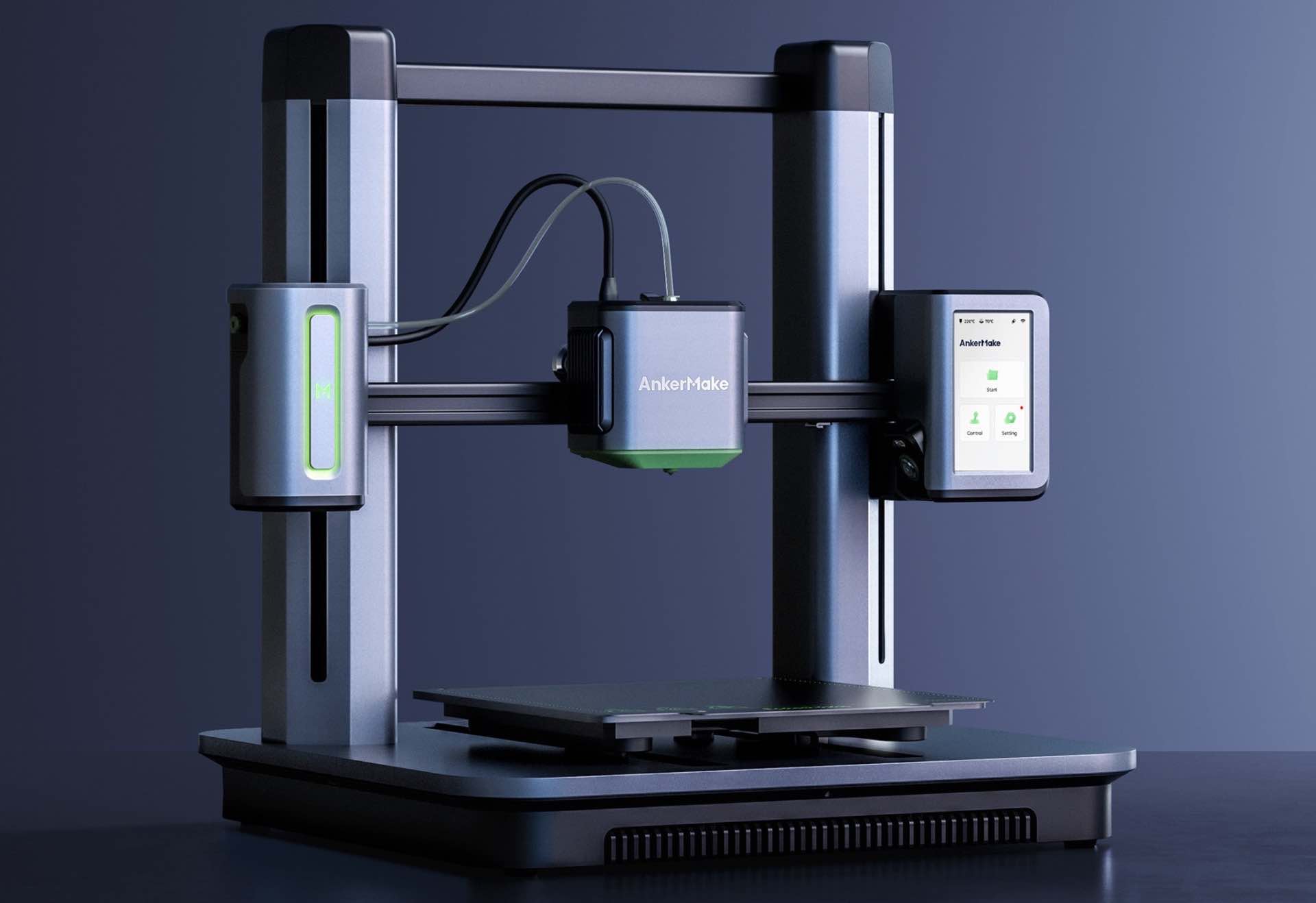 Anker's All-New "AnkerMake M5" 3D Printer [Kickstarter]
So this is an interesting bit of news: Anker — the company most known for things like portable chargers, wall adapters, multi-port chargers, and the occasional security system — is now getting into the 3D printing space with an all-new brand called AnkerMake, which is taking to Kickstarter to bring their debut product to market: the AnkerMake M5 3D printer.
And with 35 days to go as of this writing, they've already amassed nearly $6 million in backer pledges 😯
With the M5, AnkerMake is promising the ability to create precise and intricate 3D prints at much higher speeds than you might be used to if you've played with other printers. They've included a number of features to make this possible, from AI camera recognition to powerful print-checking processing to the double-cooling system and even to the die-cast aluminum alloy construction (for increased stability and lower center of gravity).
There are a whole lot of other nerdy details you can peruse if you head over to their Kickstarter page and start reading. If you manage to make it into the "Stretch Goal Special" group of backers before slots run out, the M5 3D printer can be yours for $629 ($130 off MSRP)! It's expected to begin shipping in November 2022.