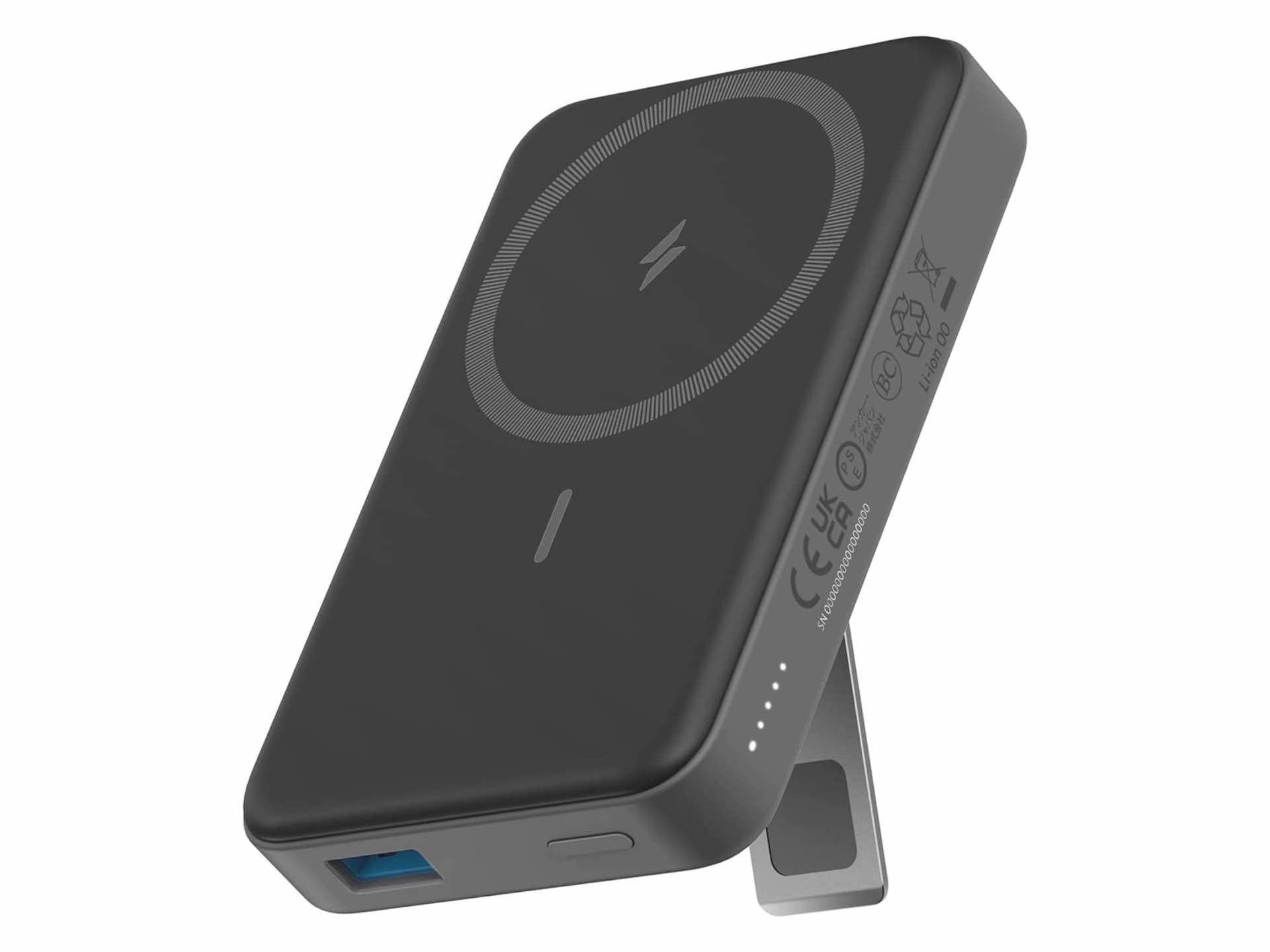 Anker 633 "MagGo" 10,000mAh Magnetic iPhone Battery + Wireless Portable Charger
Anker's 633 MagGo magnetic battery is a clever way to keep your MagSafe-compatible iPhone charged up wherever you go. It snaps securely onto the back of your iPhone and begins delivering 7.5W of wireless charging, offering up to 10,000mAh of extra battery life to your device. Pretty straightforward.
What makes it extra neat is the kickstand on the back that you can pop out, allowing you to continue watching videos or having FaceTime calls while charging the phone, without having to futz around with cables or wall adapters.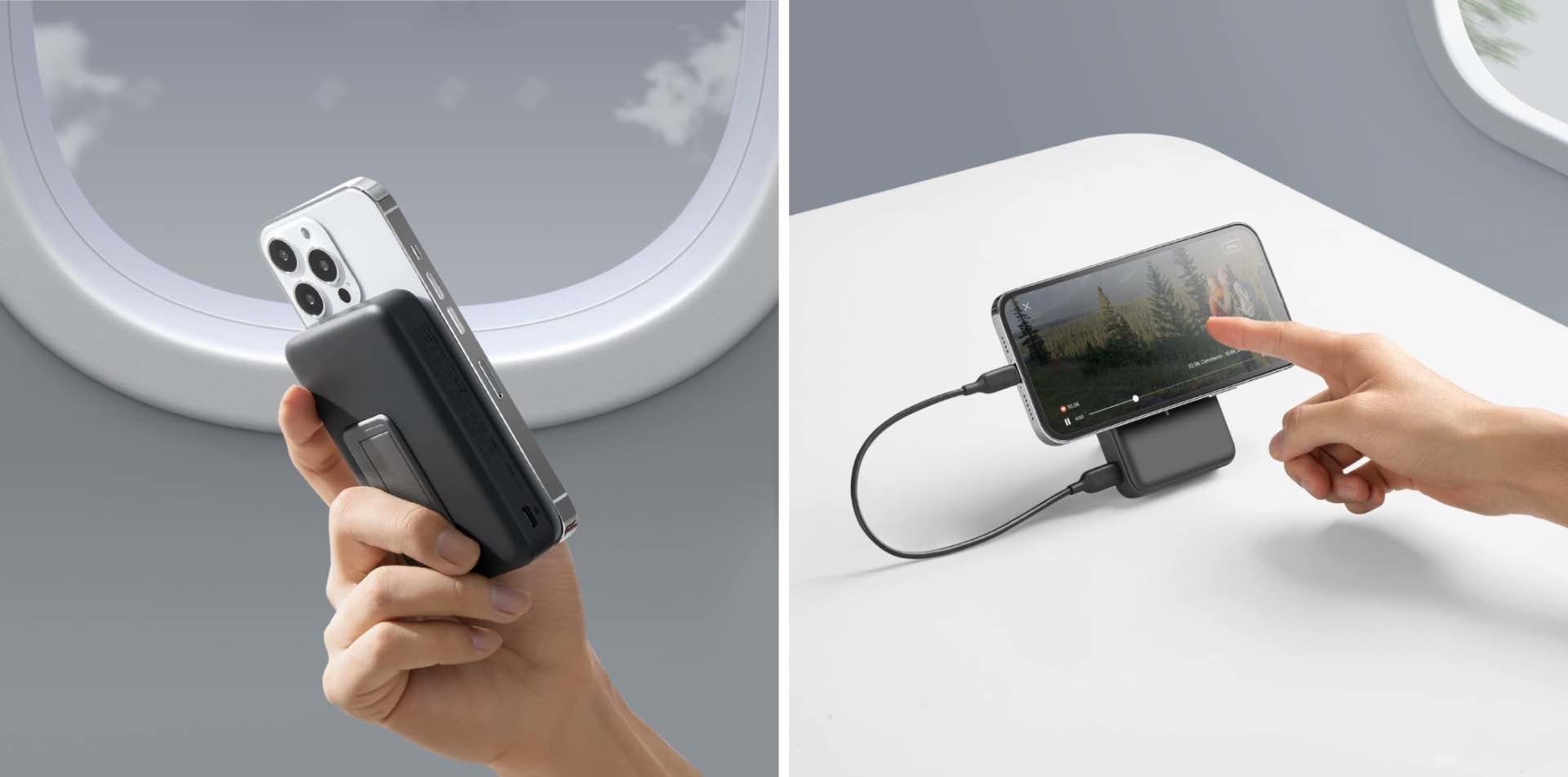 If you need a bit more charging oomph, you do always have the option to connect the iPhone to the charger with a USB-C cable for 20W charging, or to the USB-A port for 18W charging.
Note: The only included cable is a two-foot USB-C to USB-C. You'll also need to provide your own wall adapter if you want to recharge the magnetic battery that way.
Get the Anker MagGo 633 for $80 on Amazon in your choice of black, blue, or white. You might also check out the rest of the MagGo line for other nifty charging solutions.