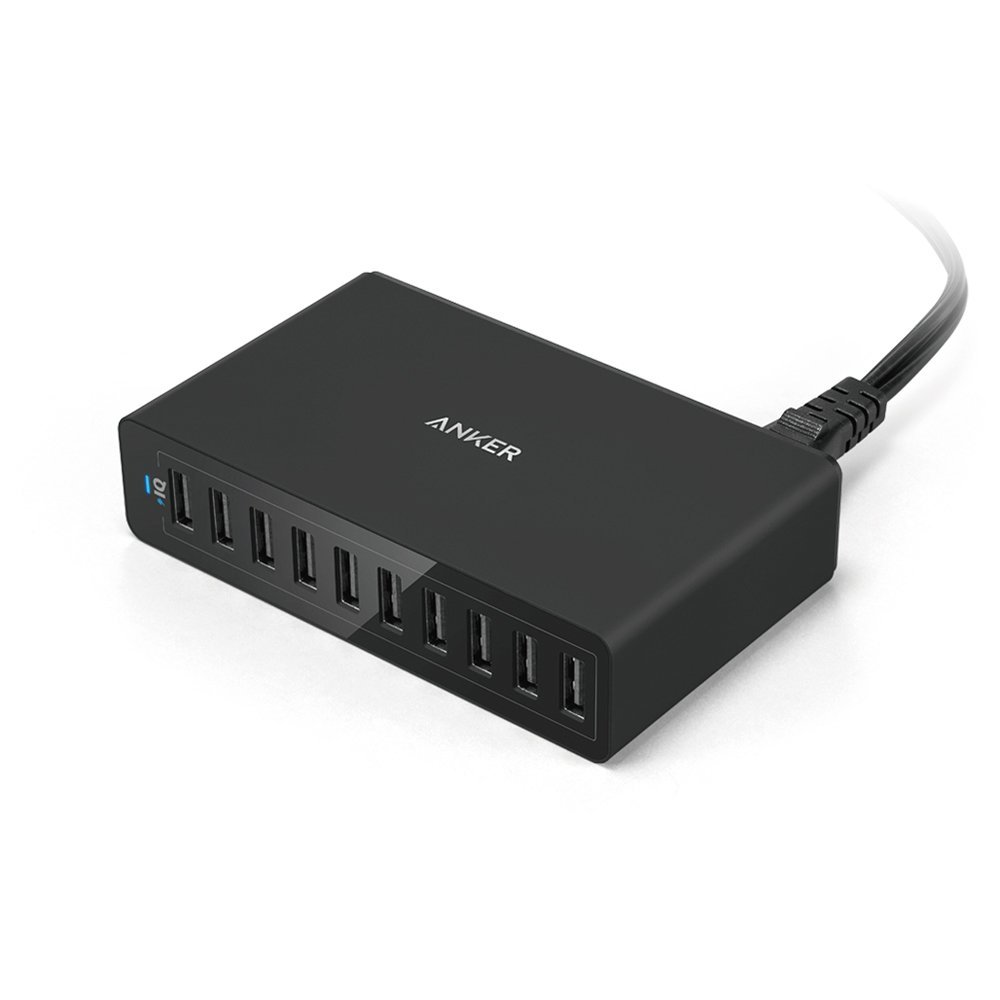 Anker 60W 10-Port USB Wall Charger
For the family with all the devices, the Anker 60W 10-port wall charger is essential. It can do 2.4 amps per port or 12 amps overall. We use this at school to charge multiple iPads at a time, and Anker continues to be my go-to brand. These are a lot cleaner than surge protectors + the wall brick Apple packs with the iPad.
Get it on Amazon for $39.99.