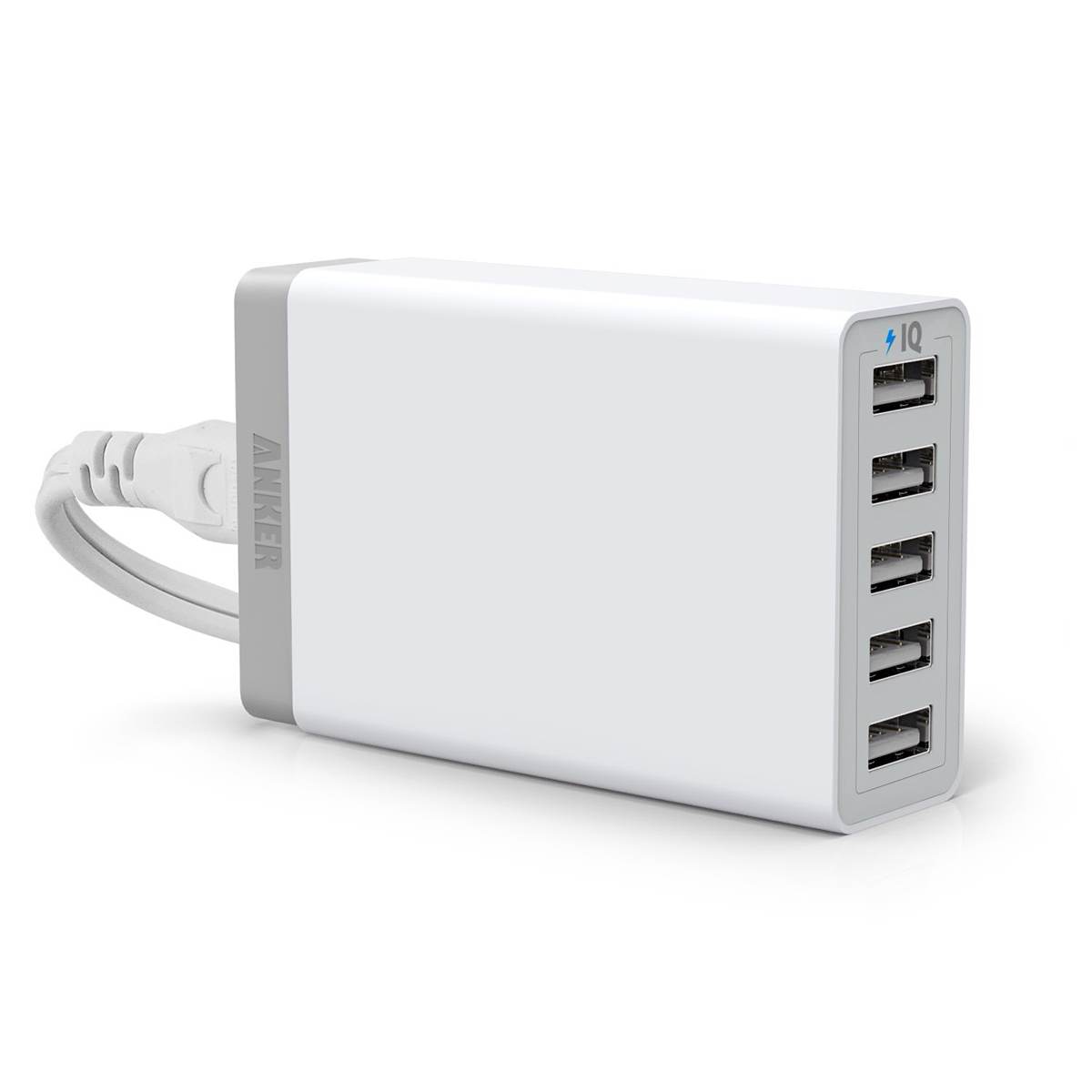 Anker 40W 5-Port USB Charger
This 5-port USB charger by Anker gets everything right.
It lets you charge up to five gadgets at once—iPads, iPhones, Kindles, cameras, you name it—and intelligently adjusts the output of each port based on whatever's connected (or disconnected, for that matter). Awesome for families with a lot of stuff to charge.
It draws very little power while idle, and it has built-in protection against overvoltage, overcurrent, overheating and short circuits. You don't have to stress about leaving it plugged in 24/7 or having all your devices connected overnight. It's totally worry-free.
Only ever gets a little warm while charging, never hot.
Comes with a 5-foot detachable power cable, so you should be able to position the unit anywhere on your desk for easy access.
Small enough to toss into a bag, and it's dual-voltage to boot so it's perfect for international travel, assuming you've got the appropriate adapter(s).
The charger is $26 on Amazon, which is an awesome deal for something so convenient. Comes in black or white.