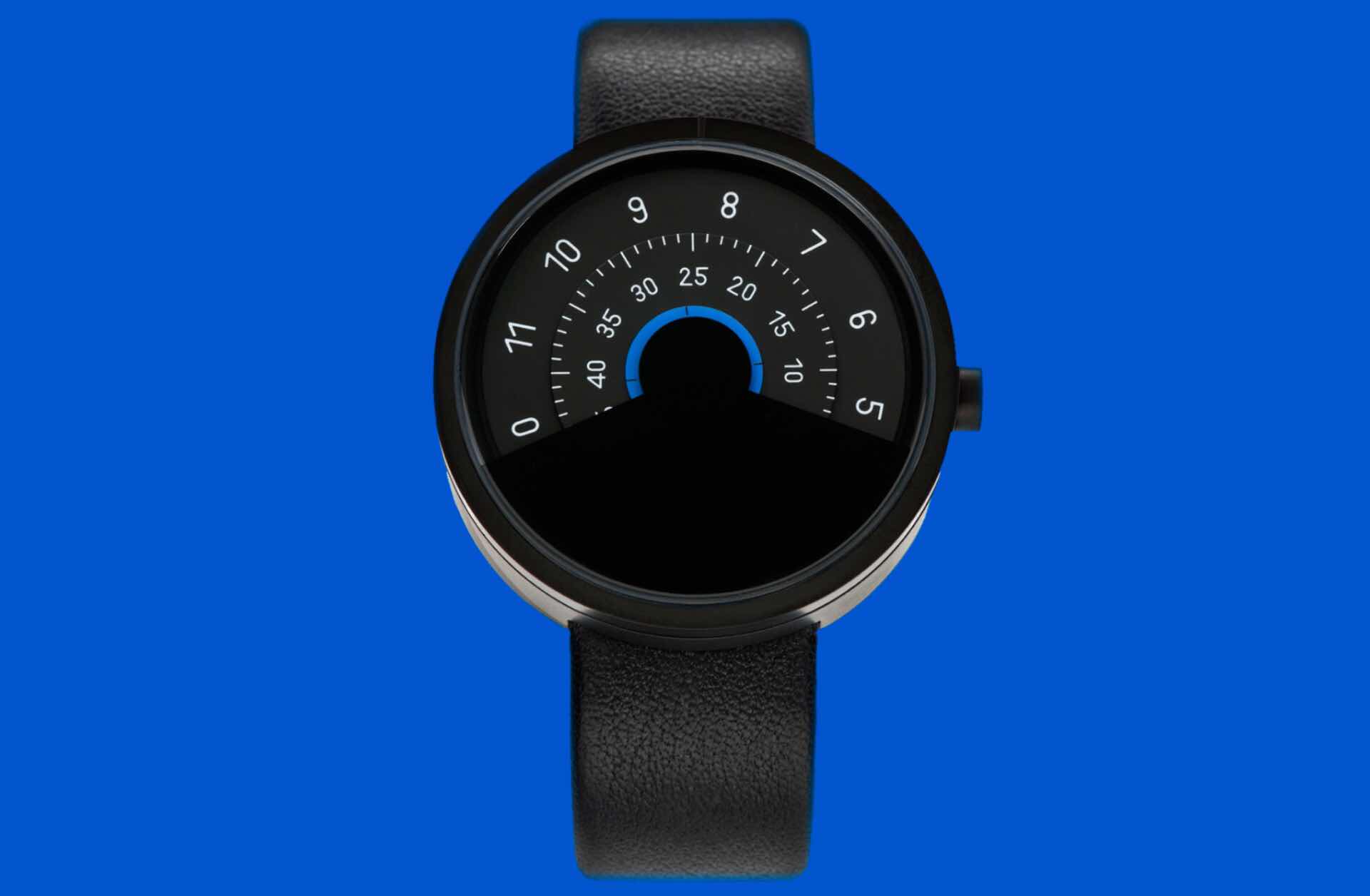 Anicorn Series 000 Watches
Anicorn's stylish Series 000 line of watches have an interesting way of telling the time: Instead of hands that travel around the face, the face itself is made up of concentric discs that rotate so the current time lines up with the top-hand marker, where 12 o'clock would normally be:

These watches got their start on Kickstarter back in 2014, and they still seem to be going strong today, seeing how they've got multiple colorways that are currently sold out (as of March 18th, 2019). On top of having the unique disc/face operation, there are other noteworthy features to speak of:
The hour, minute, and second markers are silkscreened underneath the anti-reflective Sapphire crystal in the Swiss font Numeral by Dinamos. Eco-friendly as well as thoughtful, the wristwatch ticks with an automatic Japanese [Miyota 8215] movement that requires no battery. The design is durable as well, being outfitted with stainless steel hardware, sealed in black PVD coating, and brought together with a black and tan genuine leather strap.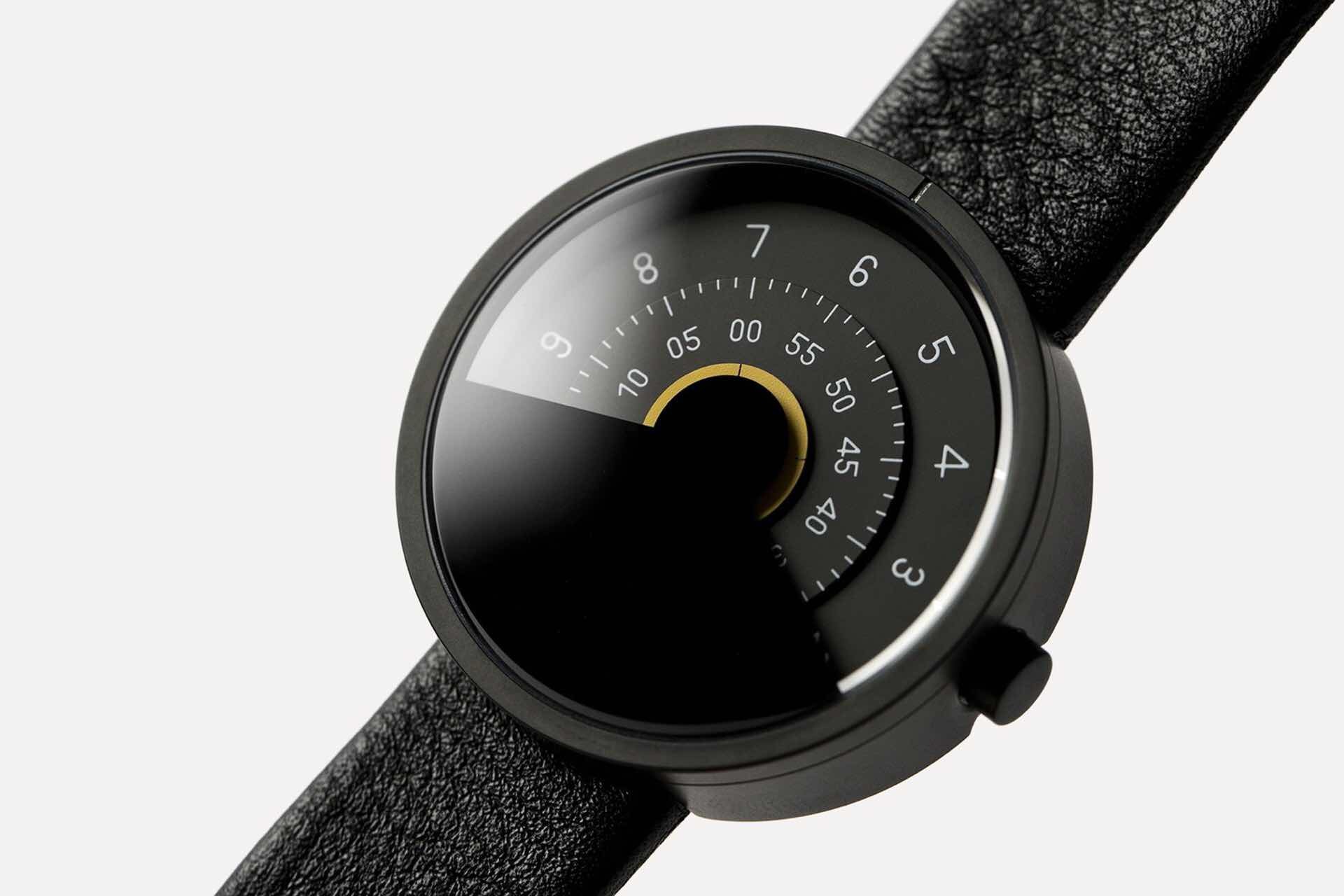 That automatic, battery-free movement they mention has a 40-hour runtime before needing to be wound again, and the watch as a whole is water-resistant up to 50 meters. If nothing else, they make great conversation starters.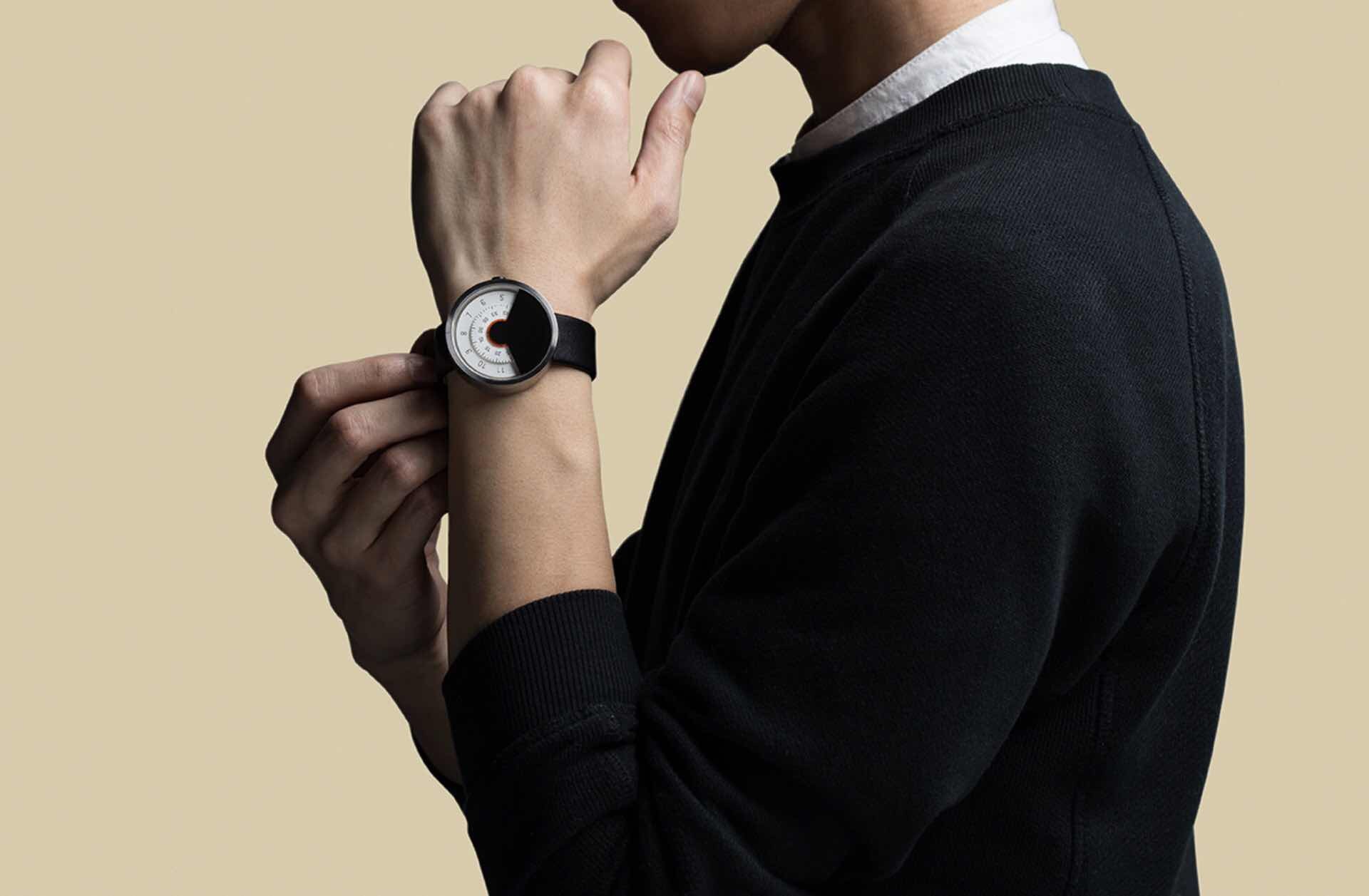 They've got half a dozen colorways still available for purchase, each one going for $410 USD on Anicorn's site: