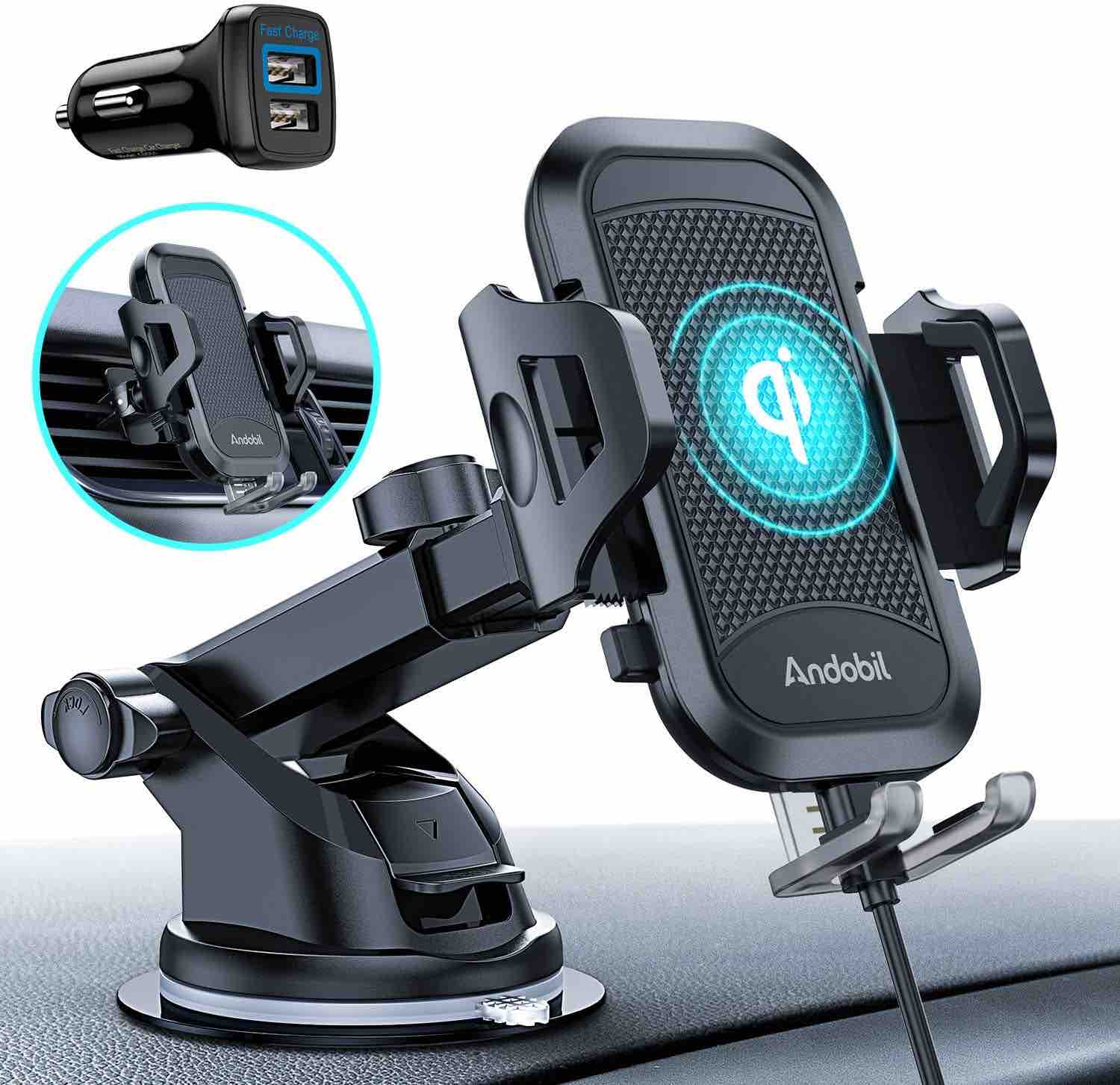 Andobil Ultimate Car Phone Mount & Wireless Charger
You may remember the name "Andobil" from the auto-clamping car phone mount + wireless charger I wrote about last month, which I still think is a terrific device for your vehicle. However, I realize that not everyone necessarily needs a dock that magically opens and closes, and are willing to go without such a feature to save even more money.
Well you're in luck, because Andobil's "Ultimate" mount/charger kit costs ten bucks less than the auto-clamping one, and aside from the fact that you have to close the side grips manually, the feature set is essentially the same. You can dock it in one of two ways:
On your dash or windshield, where the strong suction mount will keep the unit firmly in place even if you're driving on bumpy roads, adjusting the swivel arm's angle/positioning, or rotating the phone between portrait and landscape modes.
On an air vent, now with an improved vent clip that clamps on more firmly than ever. Just keep in mind that the vent fins need to be the typical horizontal/vertical type for the clip to work.
Once mounted, simply place your phone on the foot — which itself can be adjusted up or down to suit your phone better — and squeeze the grips inward to secure it. From there, it'll begin charging quickly and wirelessly; you don't have to think about it or fuss with a cable. When you've arrived at your destination, press the side button to release the arms, take your phone, and go.
You can get this phone holder for $40 on Amazon. If you don't care about having a wireless charger built into the thing — after all, not everyone has a compatible phone for it — you can save even more money by picking up this model for $22.