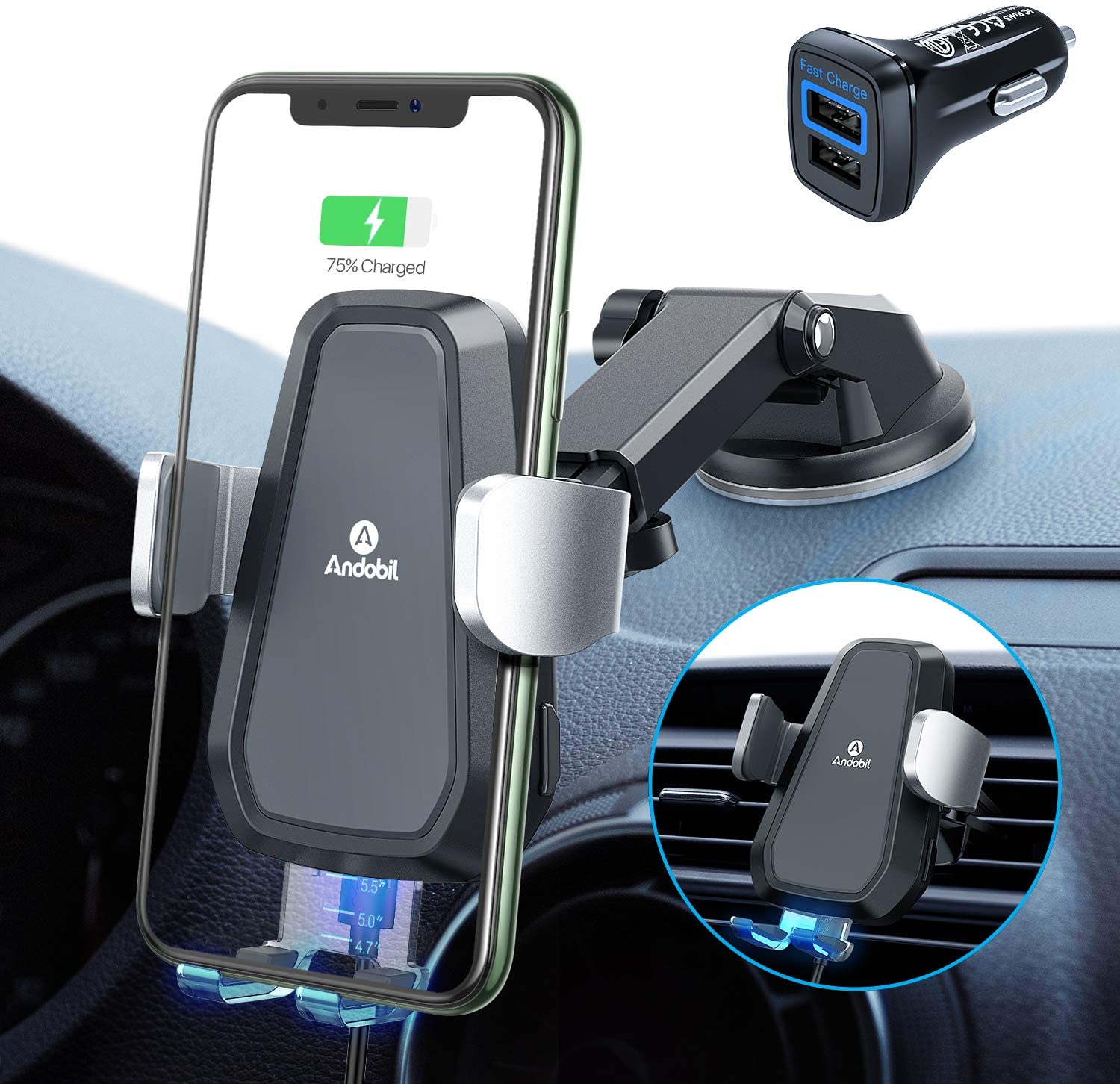 Andobil Auto-Clamping Phone Car Mount & Wireless Charger
Andobil's wireless car charger kit is a lot like the iOttie "Auto Sense" mount I wrote about a while back, with the minor exception that it doesn't have a sensor that opens the arms whenever your phone approaches — they simply stay open until your phone is put back on, and then they automatically close around the phone in a secure grip. Oh, and it costs $10 less.
Barring those differences, the functionality between the two is really quite similar. The back of the Andobil mount acts as a 7.5W Qi wireless charger for supported iPhone models (or 10W for Android phones), which works even if you're using a case up to 6mm thick. The foot underneath the mount can be adjusted up or down so that the pad better aligns with your particular phone's charging area.
You can either mount it on your dash or clip it onto an air vent. You can also try adhering it to your windshield if you like, but when the summer heat hits, you may find that it falls off. They have a newer model that promises to have better suction on a windshield, and it costs another few bucks less, but it apparently doesn't include the QC3.0 adapter anymore, so…yeah. Go with your gut either way.
The Andobil auto-clamping mount is $50 on Amazon.