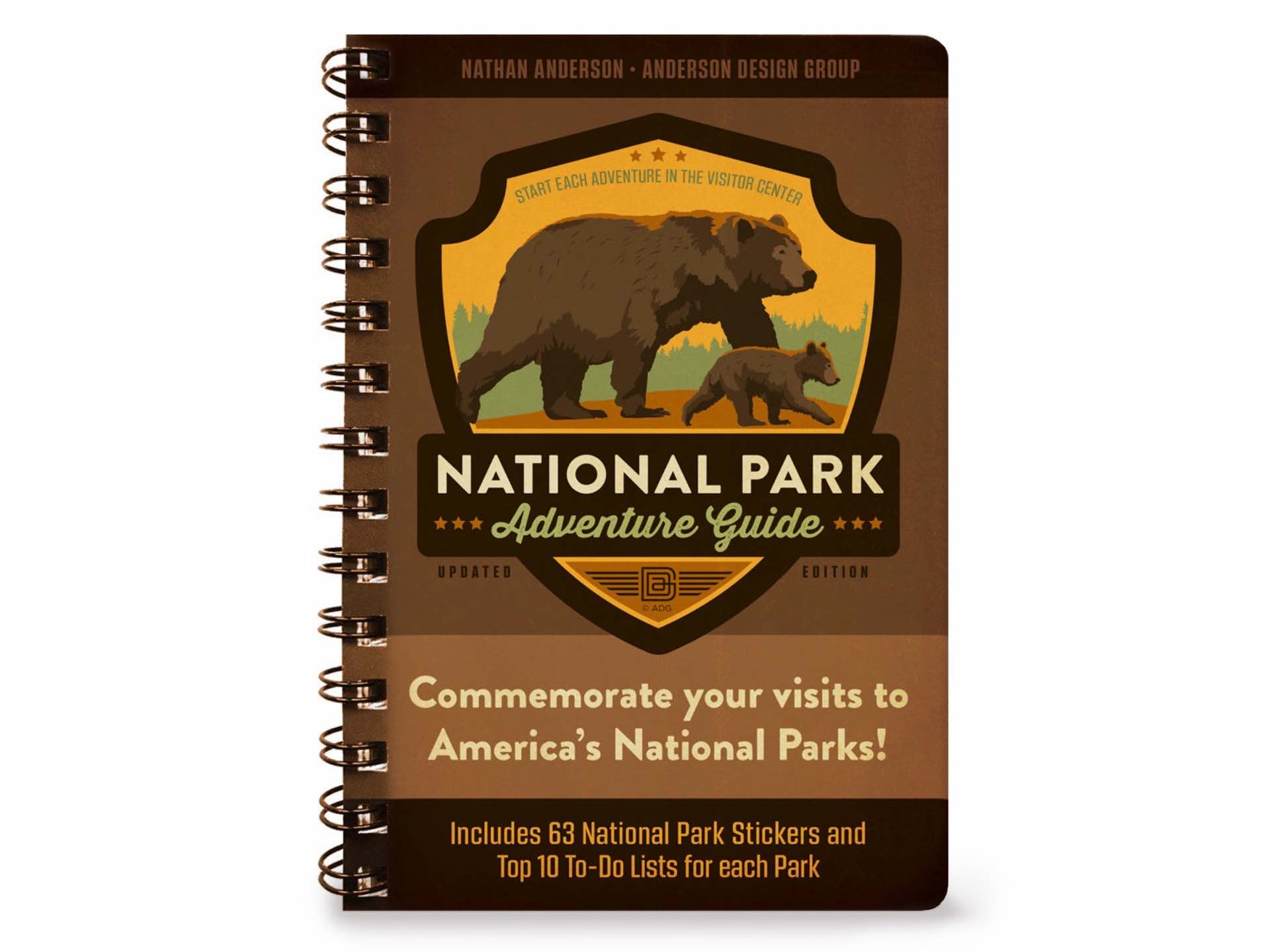 Anderson Design Group National Park Adventure Guide Book (2022 Edition)
Visiting national parks across the US has been one of the great perks of traveling in an RV full-time these past seven years. Our family has been to dozens upon dozens of them, and our 10-year-old son has the badges and pins to prove it. Seriously, his Junior Ranger vest has gotten heavy.
As for my wife and I, we really don't have anything in the way of physical mementos of our national park visits — just a bunch of digital photos we've taken along the way. It would've been nice to have this Adventure Guide Book in our hands to commemorate our experiences.
With a page spread for each of the 63 currently designated national parks (as of 2022), this little spiral-bound guide offers fun facts about each park and has spaces for you to sketch or jot down notes during a given visit, along with a checklist of 10 things to do and see there.
The artwork used for the parks is very reminiscent of that famous "Fifty-Nine Parks" poster series: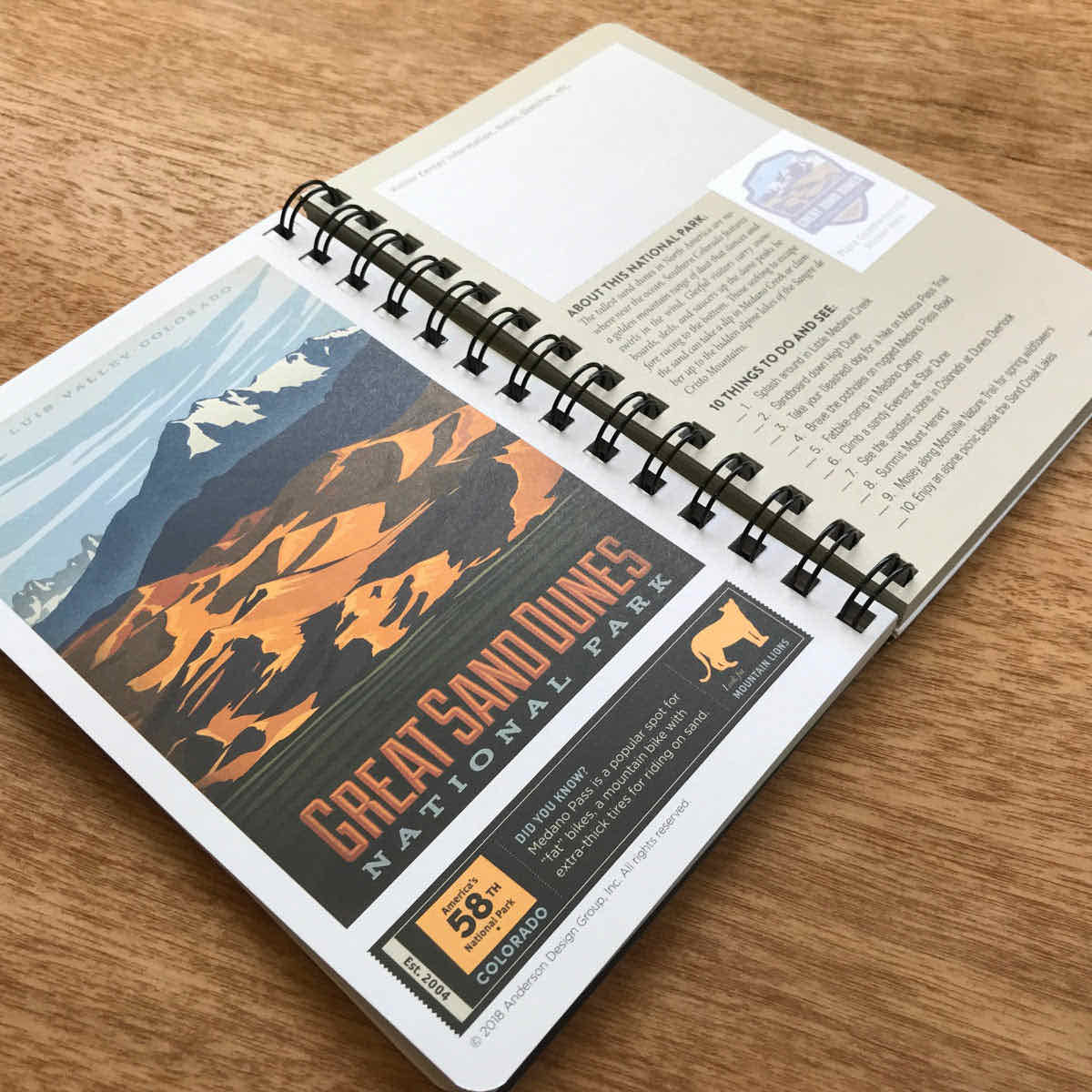 At the back of the guide is a collection of "badge" stickers that you can place on the respective pages of any parks you've visited:
This is such a fun way to track your US national park visits, so definitely grab a copy if you're planning to see them all. I'd also recommend getting the company's coffee table book for even more awesome information, illustrations, photos, and tips about the different parks.