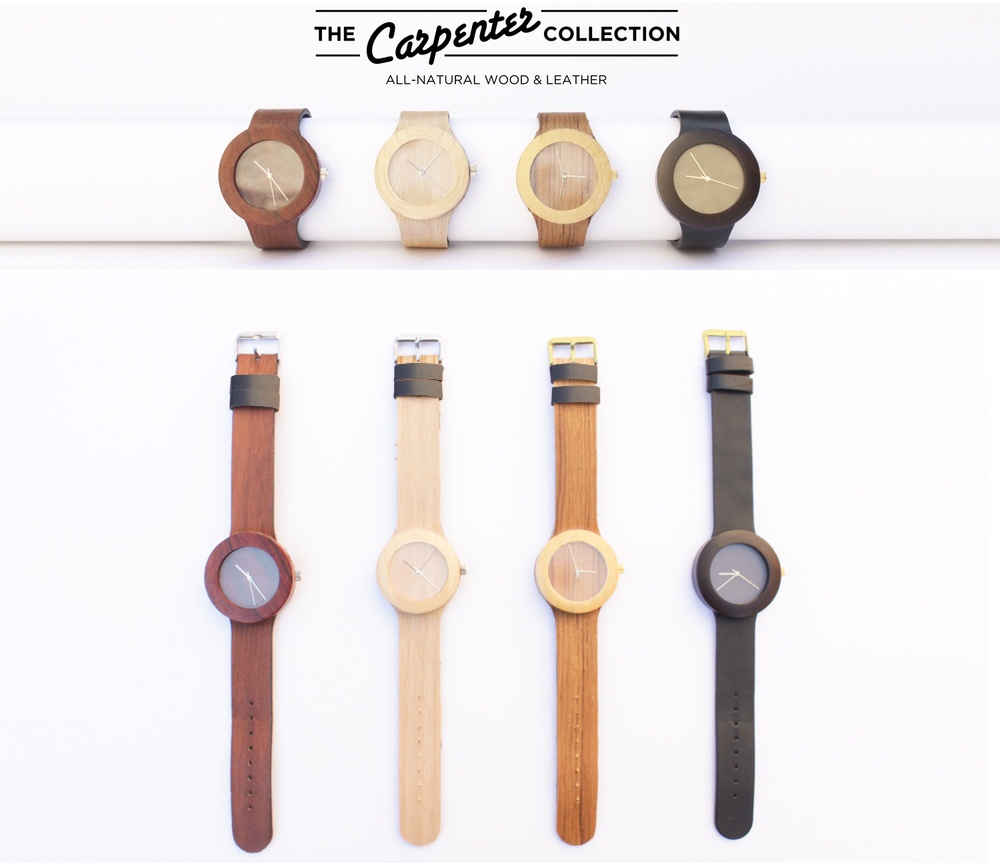 Analog Watch Co.'s 'Carpenter Collection — Wood Watches
I've seen some interesting watches before, but one made almost entirely out of wood, down to the single-piece flexible band? That's a new one on me. And yet that's exactly what Analog Watch Co. have come up with for their Kickstarter project, which they've dubbed The Carpenter Collection.
Sporting an eco-friendly and gender-neutral design, the bodies of these watches are CNC-carved from a solid piece of wood, while the band is comprised of a flexible wooden veneer that is supported by leather underneath. Together, this creates a beautiful watch that is 90% biodegradable (excludng the watch's mechanical components).
The watch comes in four flavors: Makore & Red Sanders, Silverheart & Maple, Teak & Bamboo, and Leather & Blackwood. The bodies and straps are interchangable too, so the more watches you buy, the more combinations are available to you.