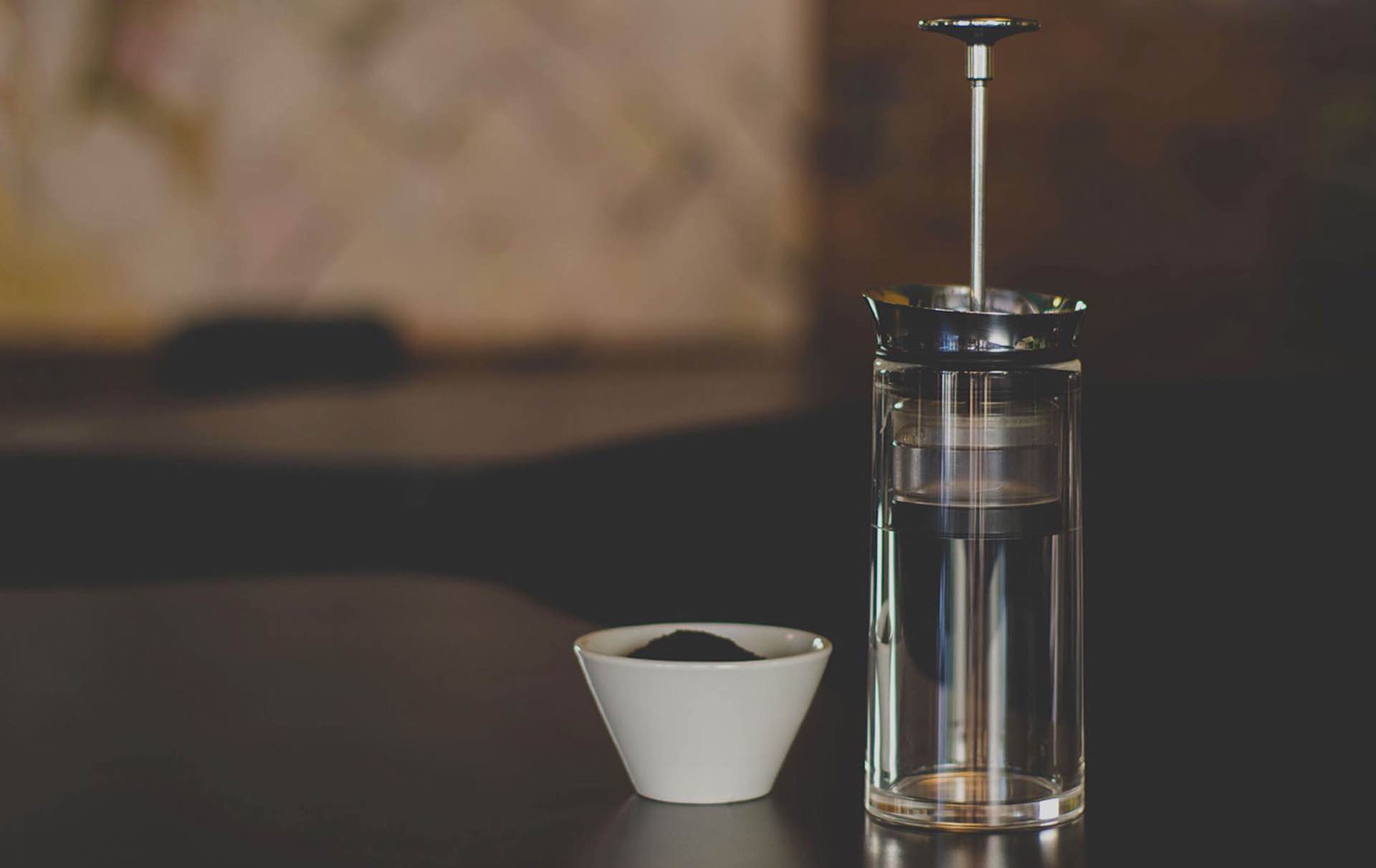 American Press Coffee Maker
The American Press is a single-serve coffee maker created by a guy named Alex Albanese, with a design that falls somewhere between an AeroPress and a classic French press.
Here's how it works:
You fill the internal brew basket with your coffee grounds of choice (medium-fine to coarse works best). This "pod" has micro-mesh filters (100-micron, to be exact) on both the top and bottom when closed.
Close the pod, thereby mounting it onto the plunger stem.
Fill the carafe with hot water. (The carafe is made from double-walled, air-gap insulated Tritan, meaning it's super durable and safe to touch even with boiling water inside.)
Mount the plunger assembly and slowly press down. The amount of time you press can last anywhere from 30 seconds to two minutes, depending on how much extraction you want.
The pressure of this brewing process forces water up through the grounds (or loose leaf tea, if that's your thing) and into the space above the plunger, resulting in a rich, clean, and complex cup of coffee that can be poured into your vessel of choice.
Check out this video by Prima Coffee Equipment for a great overview of the American Press, plus a couple tips on ways you can experiment with your brewing:
Get the American Press for $80 on Amazon.