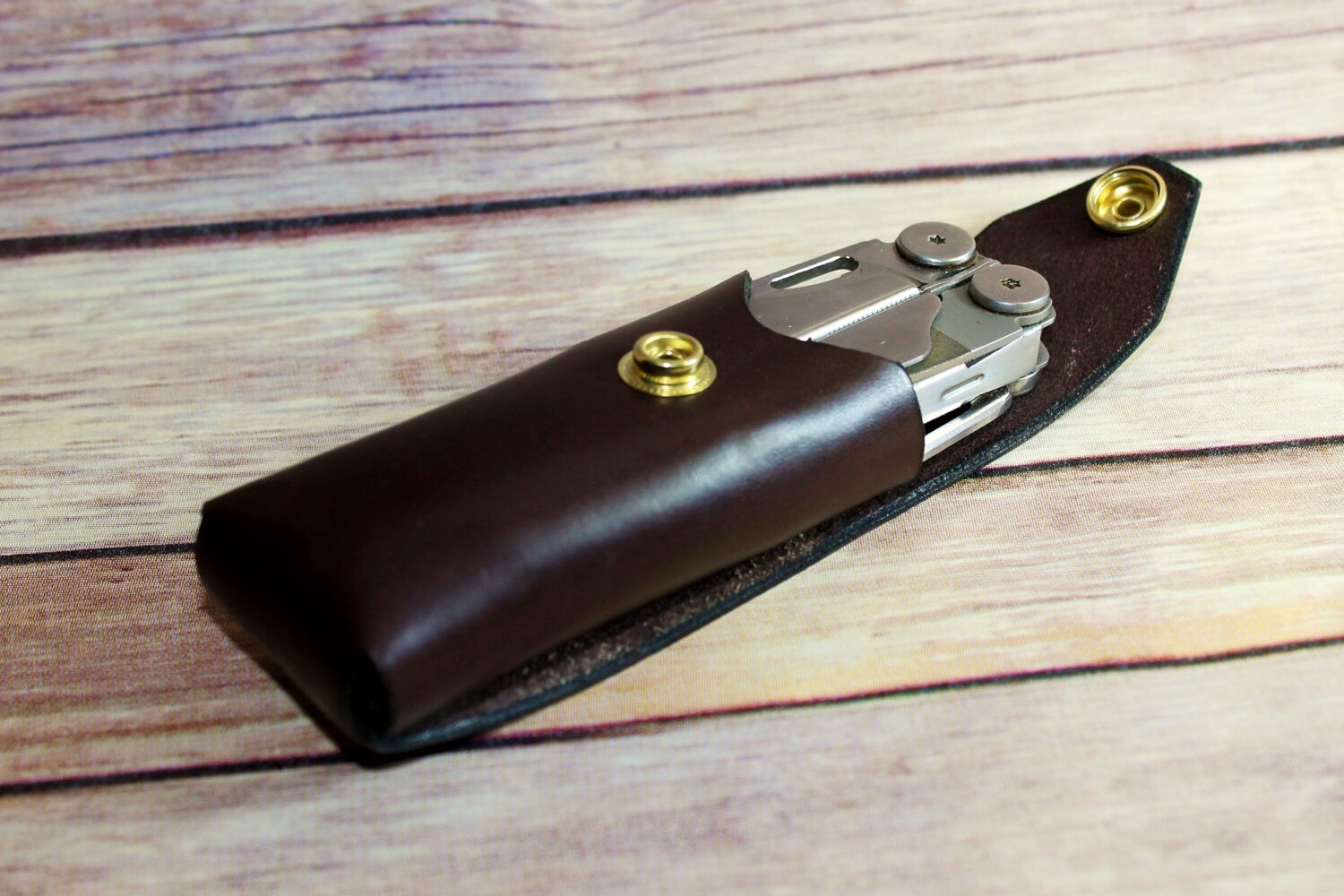 American Bench Craft's Leather Multi-Tool Case
The guys at the American Bench Craft Etsy store are known for making rugged products typically made from single pieces of vegetable-tanned, full-grain leather and fastened together with brass rivets rather than thread stitching. Their multi-tool case is a prime example of their design philosophy:
Both thread stitching and metal rivets offer strong holds. However, we've found rivets hold up better against the heat and friction from carrying your Multi Tool Case. Over time, heat and friction fray thread and your Sheath could ultimately fall apart. Heat and friction simply polish metal; making rivets a unique and strong alternative to thread stitching.
This durable sheath was designed around the Leatherman Wave but will fit most standard-sized knives or multi-tools that can fit into an approximately 1.5″ x 0.875″ x 4.125″ space. Because it's made from full-grain leather (the best kind), it will not only last a lifetime but also develop a unique-to-you patina in addition to its own subtle scars and/or other markings.
Get it for $29 at Etsy.