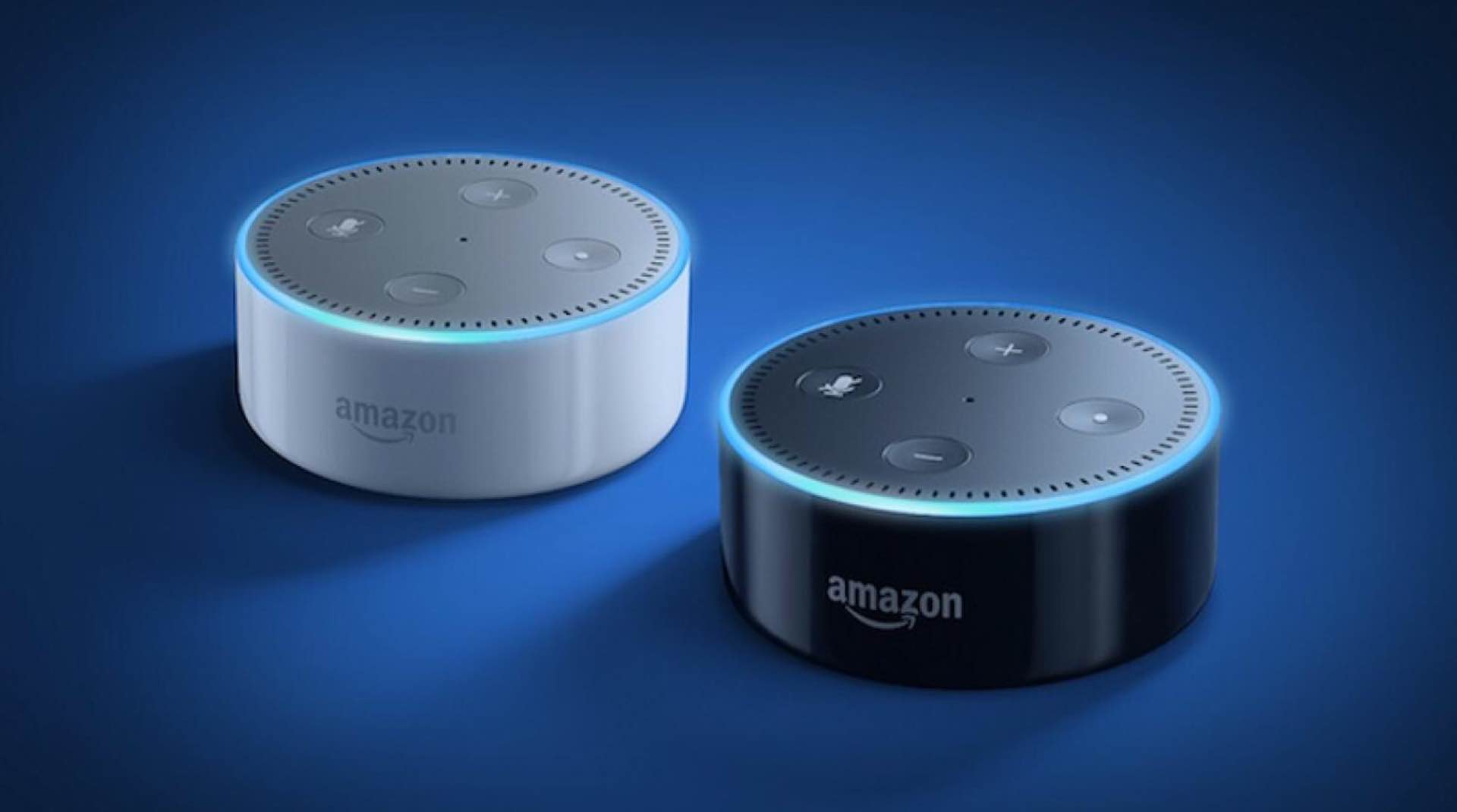 Amazon's Second-Generation Echo Dot
Today, Amazon began shipping the second-generation Echo Dot, which itself is the smaller sibling to the popular Amazon Echo wireless speaker + voice-controlled assistant (dubbed "Alexa", Amazon's counterpart to Apple's Siri). The first generation of the Echo Dot, which sold out earlier this year, was priced at $90; this new version is only $50.
So what's new about this one? Well, it has all the same capabilities as the first-generation Echo Dot — i.e. it lets you add the Alexa voice assistant to existing audio systems via Bluetooth or 3.5mm cable — but in a shorter, glossier, hockey puck-esque body, and with volume buttons on top rather than the top of the device rotating like a dial for the same purpose (not that this matters much since it's easier to simply control volume with voice commands).
The smaller form factor makes it even easier to tuck the Echo Dot away where it's practically invisible. You can technically play music through it alone, but the internal speaker isn't great so you'll definitely want to connect it with a more powerful speaker setup.
The real power in the Echo Dot is that you can add one to every room of your house and/or office. In fact, Amazon even has a deal where if you buy 6 or 12 Echo Dots, you can use the promo codes DOT6PACK or DOT12PACK to get one or two of those Dots for free, respectively.
Get the new Echo Dot for $50 at Amazon. Available in black or white.