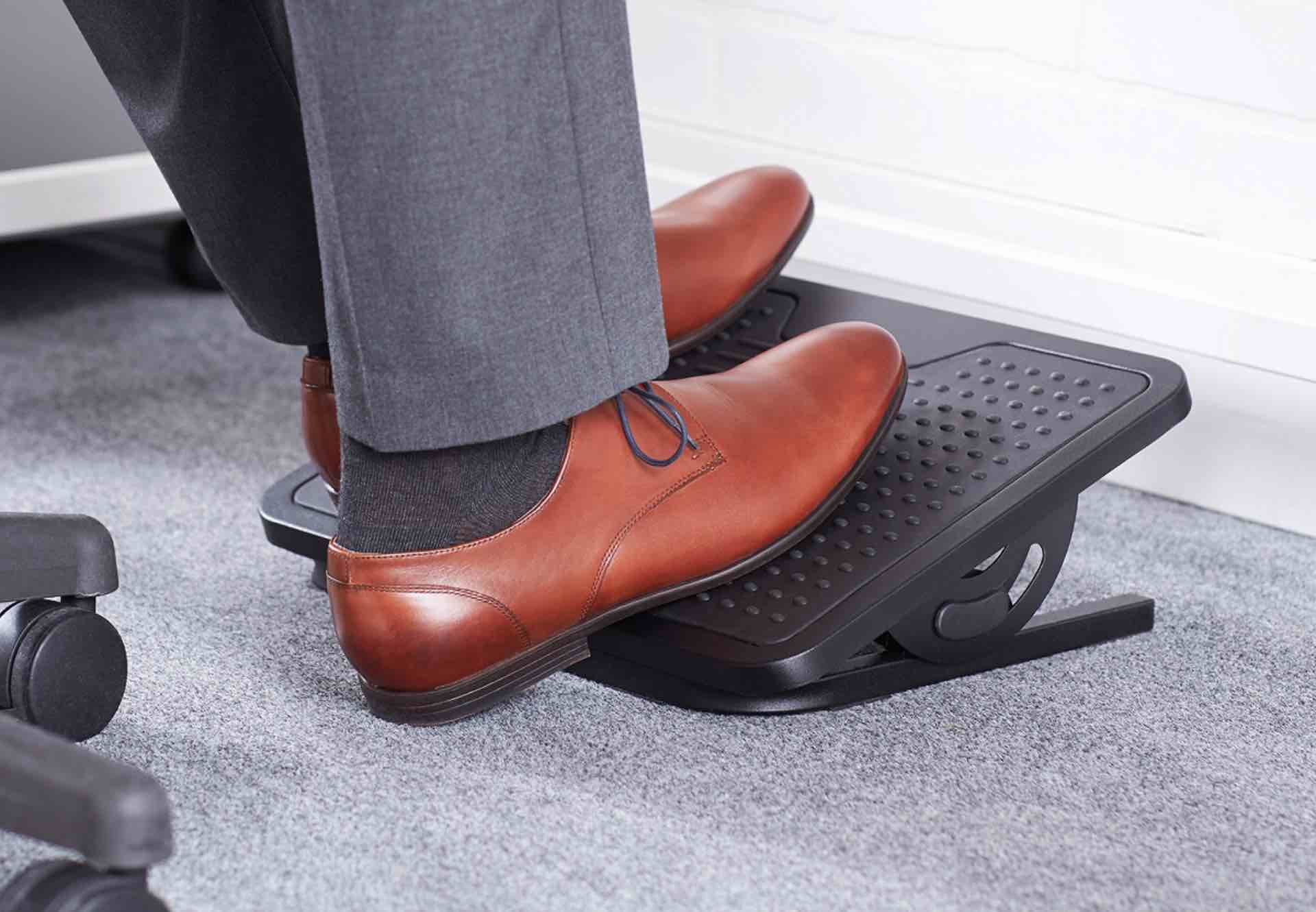 AmazonBasics Under Desk Foot Rest
I'm one of those people who has a hard time simply keeping my feet down on the floor when sitting at a desk or table. I'm always fidgeting and shifting around between sitting positions, and I like having something to put my feet on from time to time.
AmazonBasics' under-desk foot rest is made for people like me. You could probably argue that it's good for sitting posture or ergonomics or whatever, but that's not why I'm into it. While it's not very tall as foot rests go, it does have a tilting platform that can swing forward and back, which is great for my fidgeting tic (and useful for stretching my calves besides). I also like the bumps and ridges for the tactile feet sensations, even through socks.
About the only thing I'd want to add to this is a heating feature for chilly days. Other than that, it's not a bad deal at just $18 on Amazon.