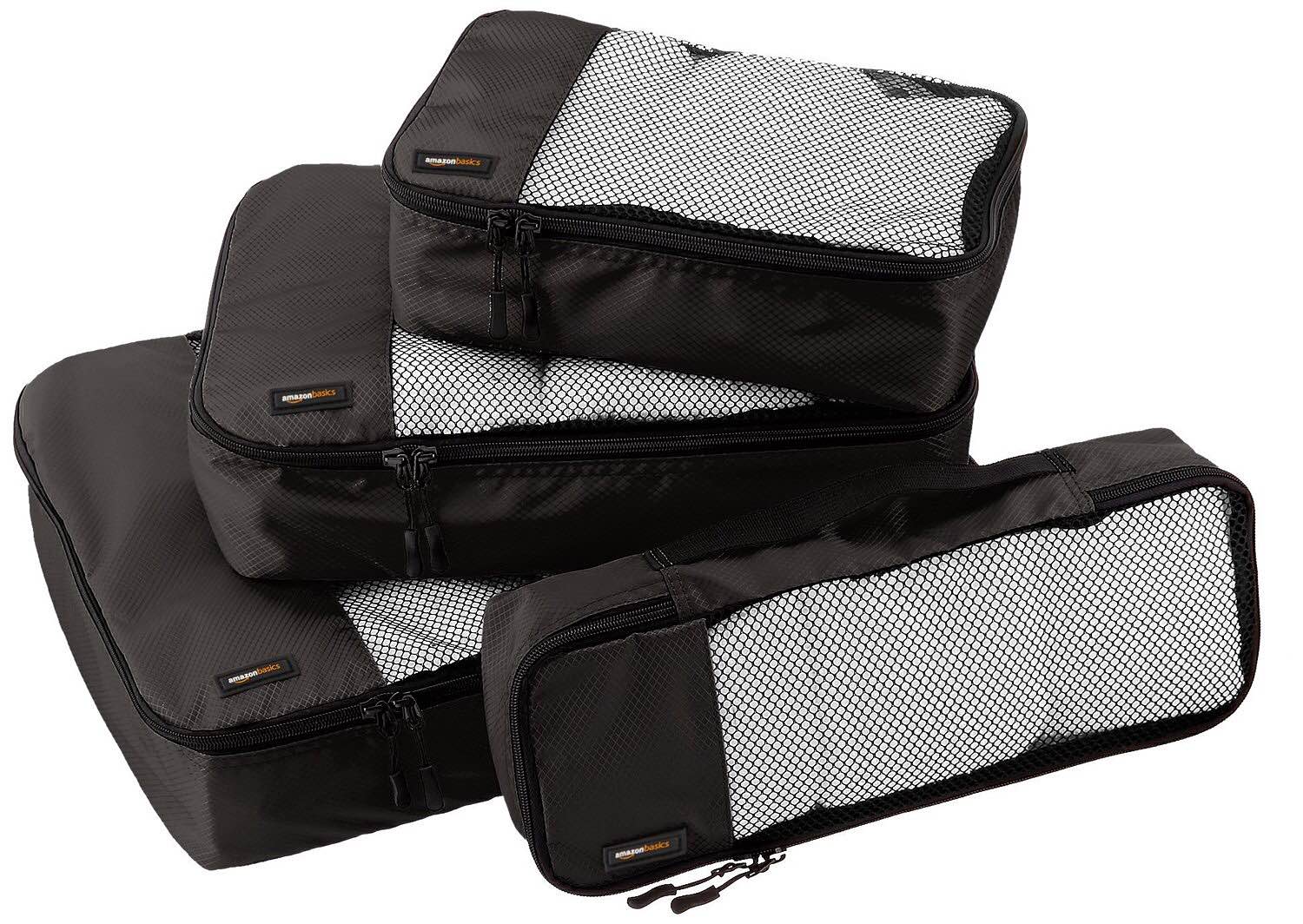 AmazonBasics 4-Piece Packing Cube Set
We're still big fans of Eagle Creek's three-piece set of "Pack-It" packing cubes around here, but it's come to our attention that AmazonBasics offers a four-piece set for a similar price (~$23).
If you go the AmazonBasics route, you do obviously get an extra packing cube, but there are some tradeoffs to consider:
Slightly lower build quality (including the zippers). On the bright side, this does make them a bit lighter, if that's a concern for you.
The cubes are much larger in general—almost TOO large.
One reviewer also complained of color-bleeding with the red cubes in particular after their bag got soaked in the rain.
So, if you're prefer Eagle Creek's craftsmanship and lifetime warranty, stick with the Pack-It Cubes.
If you need the extra cube or want lighter cubes in general, and don't mind the tradeoff in quality, the AmazonBasics packing cubes are a pretty good deal.