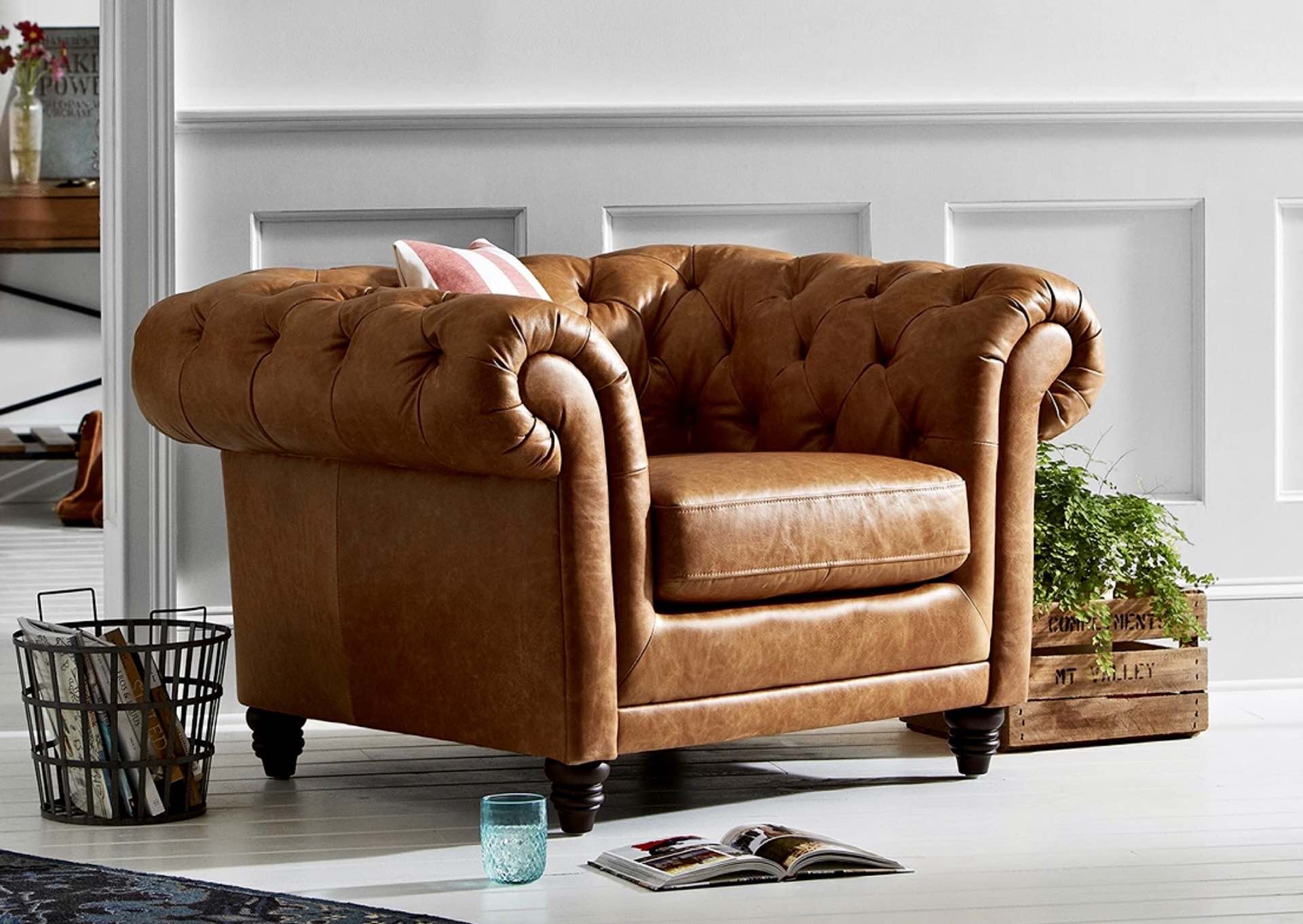 Amazon's Stone & Beam "Bradbury" Leather Chair is Almost Half-Off Right Now
Remember those Amazon in-house furniture brands I mentioned recently? Stone & Beam, their alternative to "farmhouse chic" chains like Crate & Barrel and Pottery Barn, currently has a crazy good sale going for the "Bradbury" leather accent chair. Normally priced around $880 — and at points has even topped out at $983 — you can currently (as of October 9th, 2022) get your hands on it for just 572!
This Chesterfield-style living room chair has an invitingly classy appearance that feels (and even smells!) just as good to sit on as it looks, with an ample amount of seating room perfect for curling up with a blanket in. You'll want to spend every evening and weekend morning lounging on its padded soft leather surface, especially after knowing you didn't lose an arm and a leg in the buying of it.
Do yourself and your home a favor by getting in on this sale while it lasts. And if the matching ottoman comes back in stock, you'll definitely want to snatch that up as well for ultimate comfort.