Amazon "Kindle Scribe" E-reader + Digital Notebook
In case it slipped your radar until now, last year Amazon released a new member of the Kindle family — it's called the Kindle Scribe, and it's not only an e-reader with a 300 ppi glare-free Paperwhite display, but also a digital notebook/journal/sketchbook/productivity device that lets you use the included stylus to write and draw on the screen.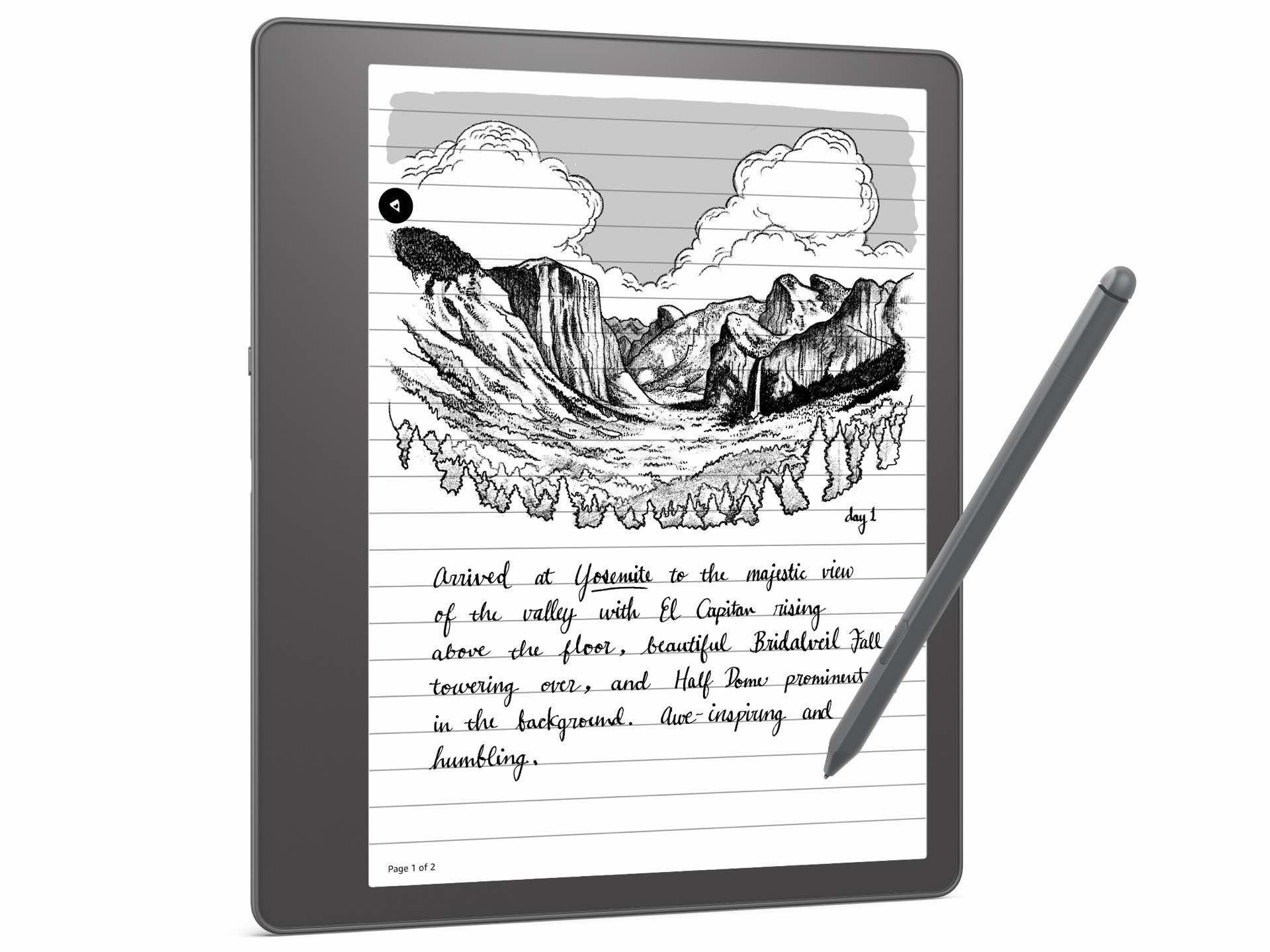 With the Scribe you can take notes, create to-do lists, highlight and annotate your favorite books as you read, sketch and doodle to your heart's content, keep a handwritten journal, sign invoices and mark up PDFs, do crossword puzzles, and more.
You can work with different digital writing utensils (pen, fountain pen, marker, or pencil — each with different nib widths) and there are options for customizing the font size, theme, and layout of your notes.
The notes can be organized into notebooks on the device, which themselves can be placed into folders and/or subfolders to keep your inner organization nerd happy. Pages within those notebooks can use one of 18 different templates, including blank paper, lined paper, checklists, graph paper, calendars, various charts, etc.
One of the cool things about your notes is that they can be converted to text and sent to your contacts for use in documents or presentations, which is awesome for keeping meeting notes organized, facilitating book club discussions, sending illustrated love notes to someone special, sharing task and grocery lists, and much more.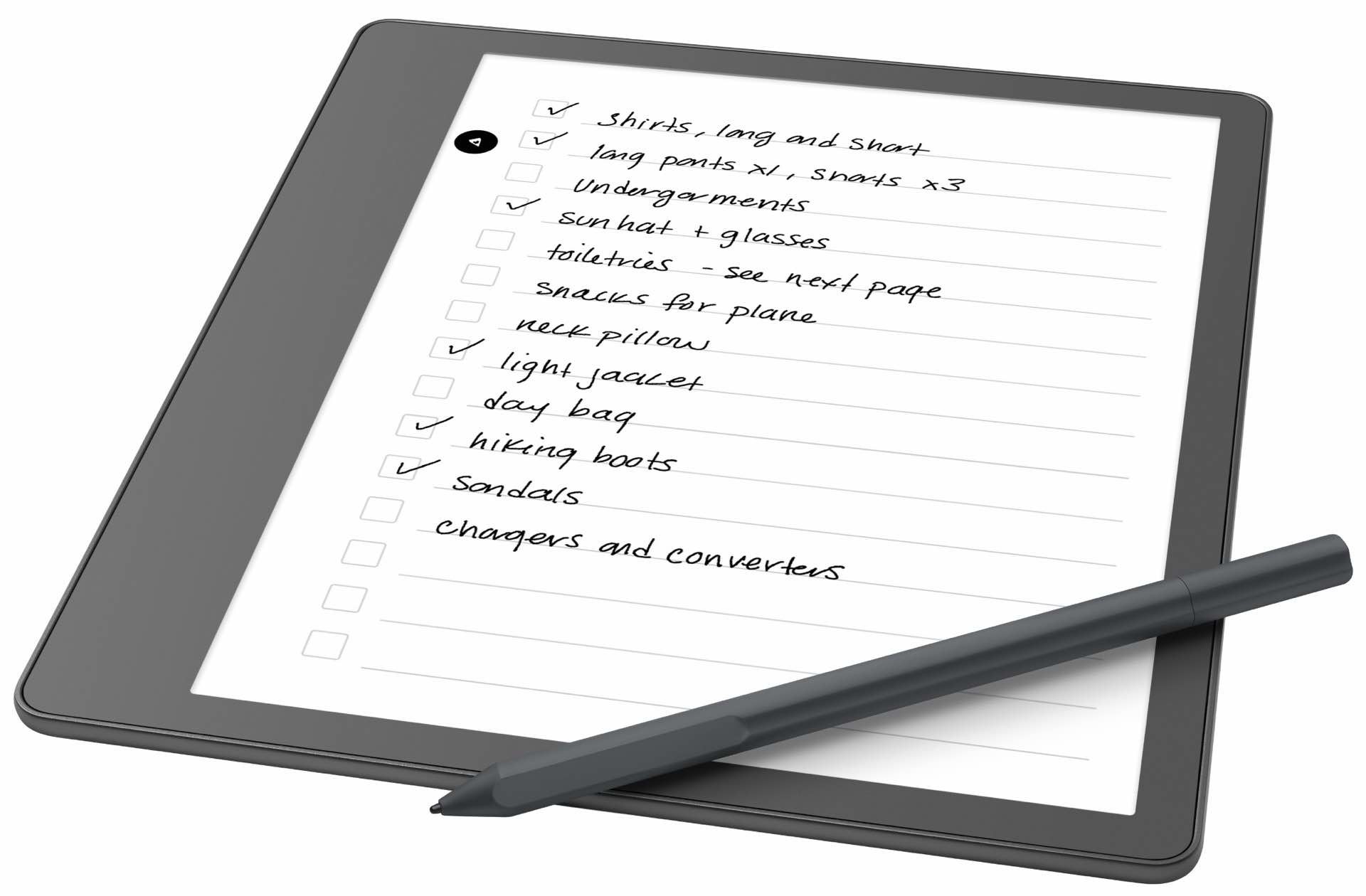 The Kindle Scribe comes with your choice of a Basic Pen or Premium Pen stylus, the difference being that the Premium one has an 'eraser' on top, along with a shortcut button on the side that you press and hold to activate an assigned function (highlighting, creating sticky notes, switching between different pen brushes, and so on).
If the Scribe seems like exactly the kind of device you need in your life, I'd recommend picking up the 64 GB model with a Premium Pen, which is $420 on Amazon. However, you can go as low as $340 for the 16 GB model with Basic Pen. There are also bundles that include things like a magnetic Fabric Folio Cover or Leather Folio Cover.