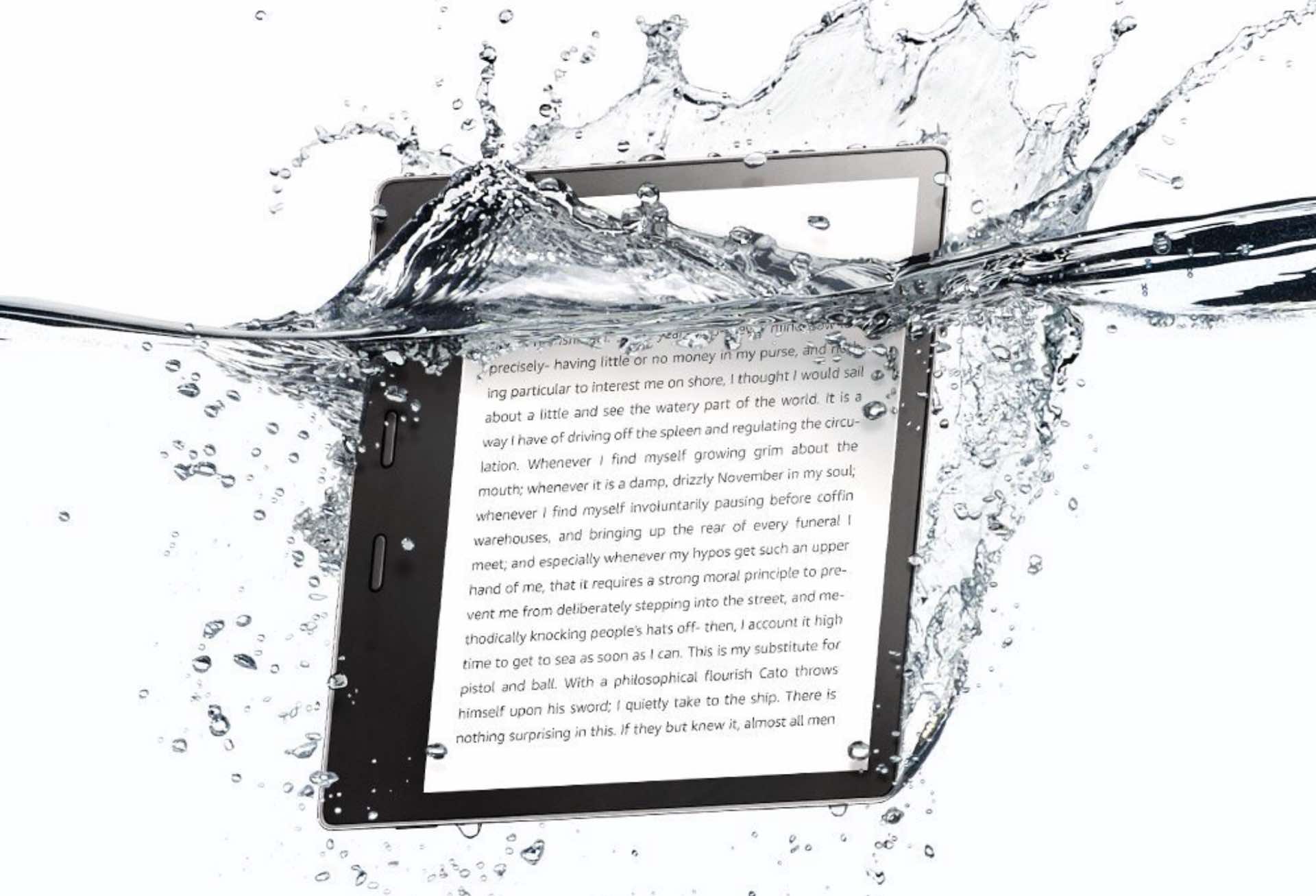 Amazon's New and Improved Kindle Oasis
In our review of the original Kindle Oasis last year, we called it Amazon's "most carefree Kindle yet." With the just-released update to the Oasis, that description is even more true.
Here's what's new:
Larger screen — The Oasis now sports a 7″ 300 ppi display over the previous model's 6″.
Bigger battery — The original Oasis cleverly used an external cover to boost battery life for weeks rather than merely hours. The new Oasis now has that much battery life built in so you don't have to fiddle with a cover anymore.
More storage — The default on-device storage has been doubled from 4GB to 8GB, plus there's now a 32GB option (+$30) for those who, say, listen to a lot of audiobooks.
Adaptive front light — The Oasis automatically adjusts the brightness of the display based on your surroundings, so that's even less fiddling you have to do.
Waterproof design — This is the first Kindle to ever go waterproof, and it's rated at IPX8, which means it's protected against immersion in up to two meters (~6ft. 7in.) of fresh water for up to an hour.

Audible support — Dan Moren of Six Colors explains:

Amazon's also added Audible support to the Oasis, though it doesn't sport any internal speakers. Instead you can use Bluetooth to stream Audible books to connected headphones or speakers—or, at least, you'll be able to when Amazon releases a software update after the Oasis ships. Owners of 8th-generation Kindles and the original Oasis will also get Audible support with a free over-the-air update "in the coming months."
The new Kindle Oasis starts at $250 for the WiFi-only model, with a WiFi + cellular version available for an additional $50.