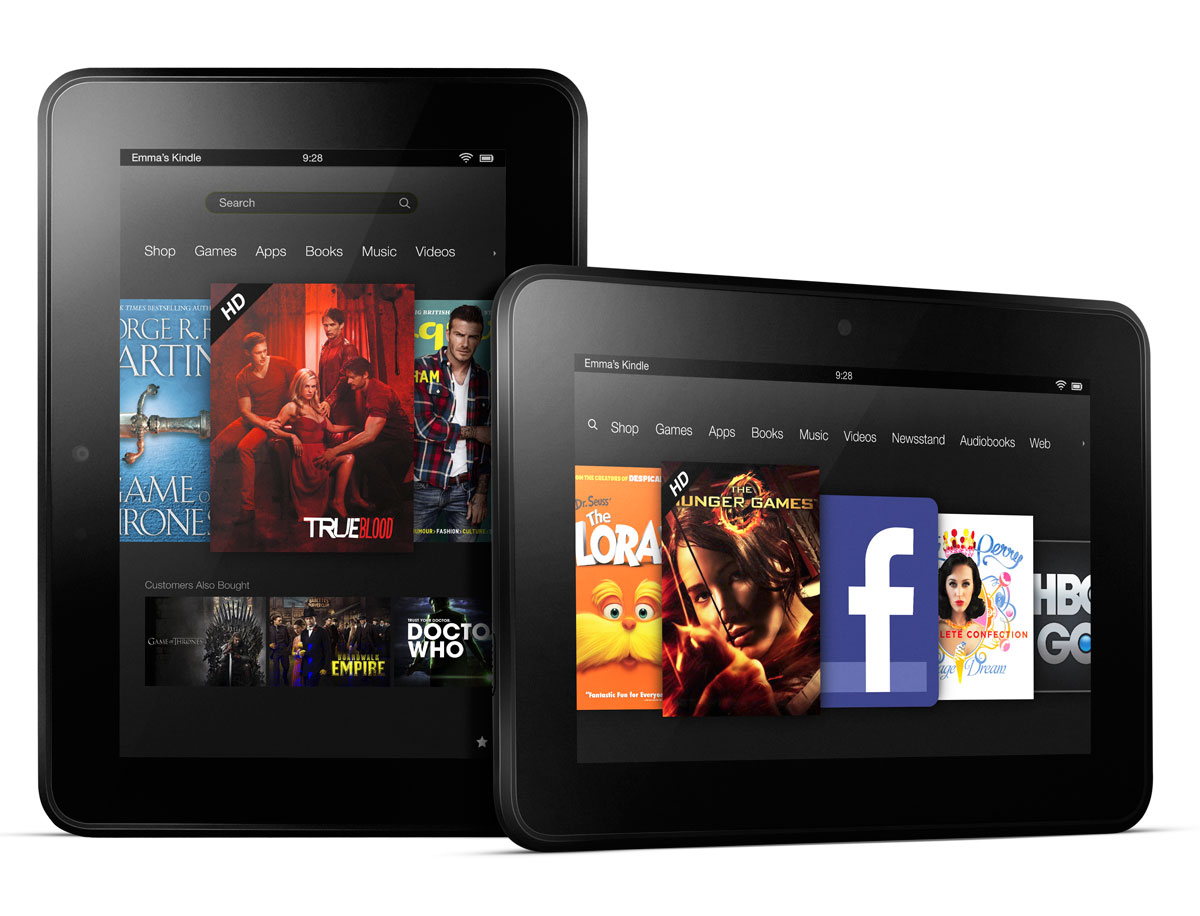 Amazon Kindle Fire HD
The new Kindle Fire HD is faster and larger than Amazon's previous tablet offering. It comes with 5 GHz Wi-Fi, HDMI out, Dolby-powered stereo speakers, a multi-touch display that promises less glare than its competitors, and starts with 16 GB of storage.
On the software front, it supports Audible-powered audiobooks that will play as you read (dubbed "Immersion Reading"), built-in IMDb-powered information for movies, and the ability to sync gameplay information across devices. The Fire HD also includes custom Facebook and email apps, along with support for Skype. It also has time limits, so parents can let their kids use a Kindle Fire HD responsibly.
Amazon's Carousel interface is still present, but in the demos, looked much smoother and easier to use than the version that shipped with last year's model.
The 7-inch Fire HD is $199, and the 8.9-inch model selling for $299.
A 32 GB model with 4G LTE will be available for $499. The 4G is just $50/year, with 250 MB a month, 200GB of cloud storage and $10 Amazon credit.