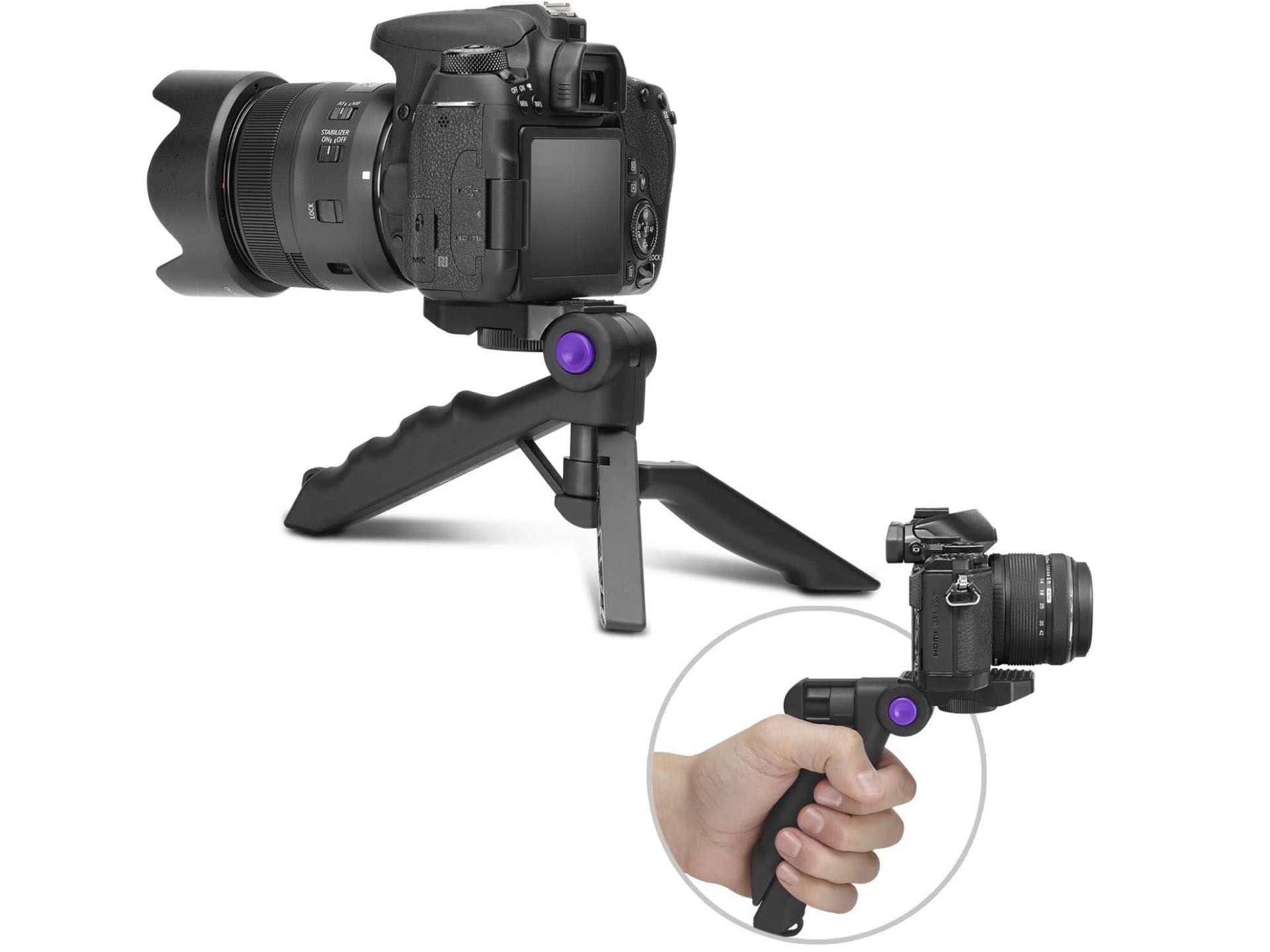 Altura Photo "Mini Pistol Grip" Tripod
Altura Photo's "Mini Pistol Grip" is a portable tripod and tabletop stand in one, offering stable support for cameras and devices up to 2.5 lbs, while weighing less than 4 ounces itself. When the legs are open, it sits at just 4″ tall, and when closed, it easily fits into most bags and purses, so it's always with you when you're needing to shoot a video or capture a long-exposure photo.
The largest leg of the trio doubles as a soft pistol grip for comfortably carrying the unit + camera while filming vlogs or interviews, while anti-slip feet underneath keep the tripod from moving around or scratching surfaces. The surface that the camera rests on is also rubberized to prevent scratches to your expensive investment, which is a nice touch.
I recommend pairing the tripod with something like the Studio Neat Glif to shoot photos/videos with your phone.
The mini tripod alone is just $20 on Amazon. They also offer a $30 bundle that includes a hardshell case, wrist strap, and a cleaning kit.