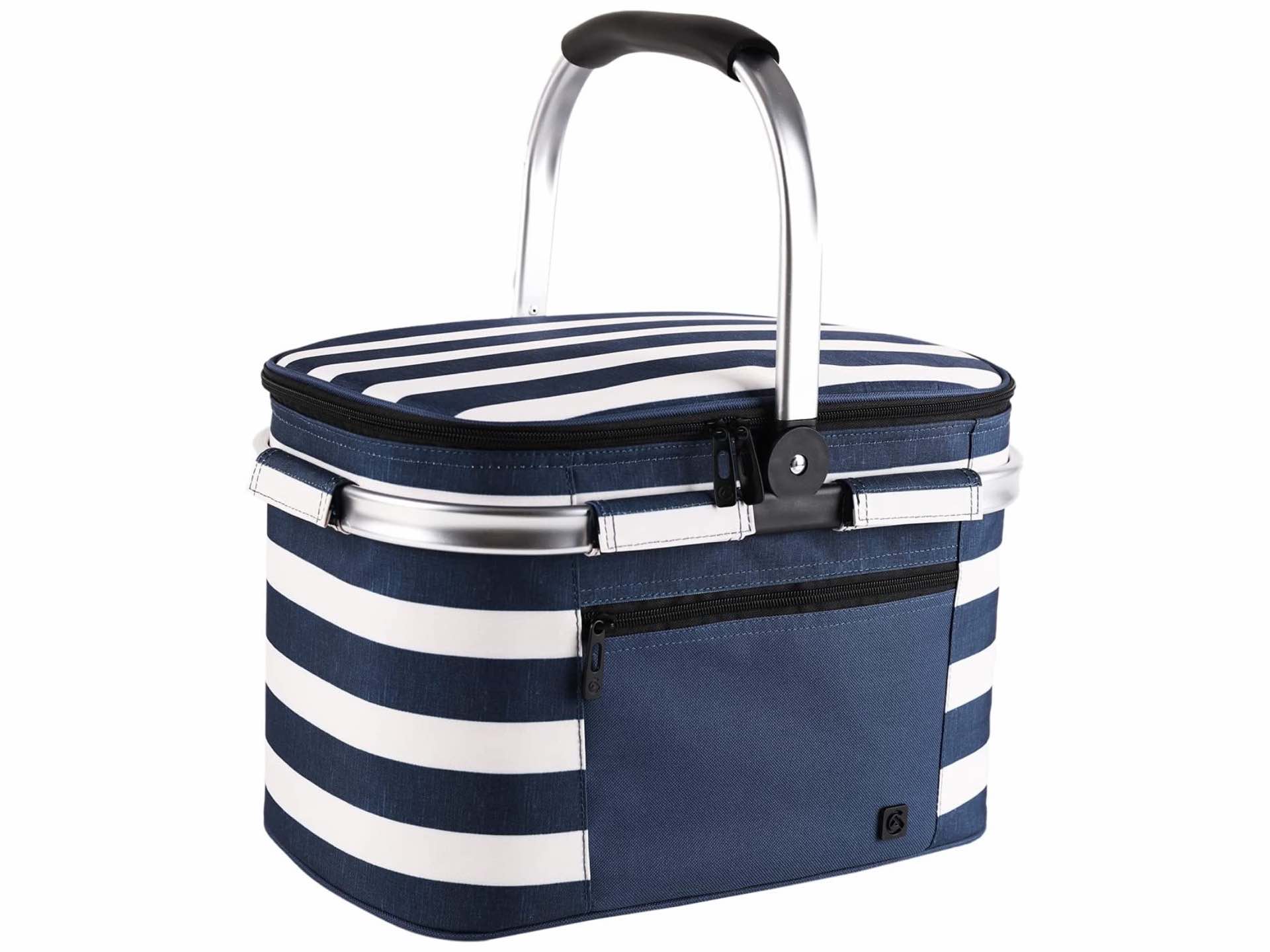 ALLCAMP Insulated Leak-Proof Picnic Basket & Cooler Bag
While I can't speak for the world at large, I know that as I write this, a lot of states in the US aren't warm enough yet to be considered "picnic friendly." However, there are plenty of places along the southern portion of the country that are experiencing perfectly pleasant weather already, and I'm hopeful that this warmth will spread northward soon.
With that in mind, here's a neat picnic basket that should serve you nicely when picnic season does roll around, if it hasn't already. It's really just a soft-sided cooler when you get down to it, but it does have a certain picnic-y flair thanks to its beachy color scheme, polyester canvas exterior, and collapsible aluminum frame structure.
The interior lining of the basket is thermally insulated and leak-proof, so no matter what you're bringing for your picnic (or any other get-together outdoors), it will keep well until you're ready to unpack it. It's also easy to wipe clean later.
Get this picnic cooler for $24 on Amazon.