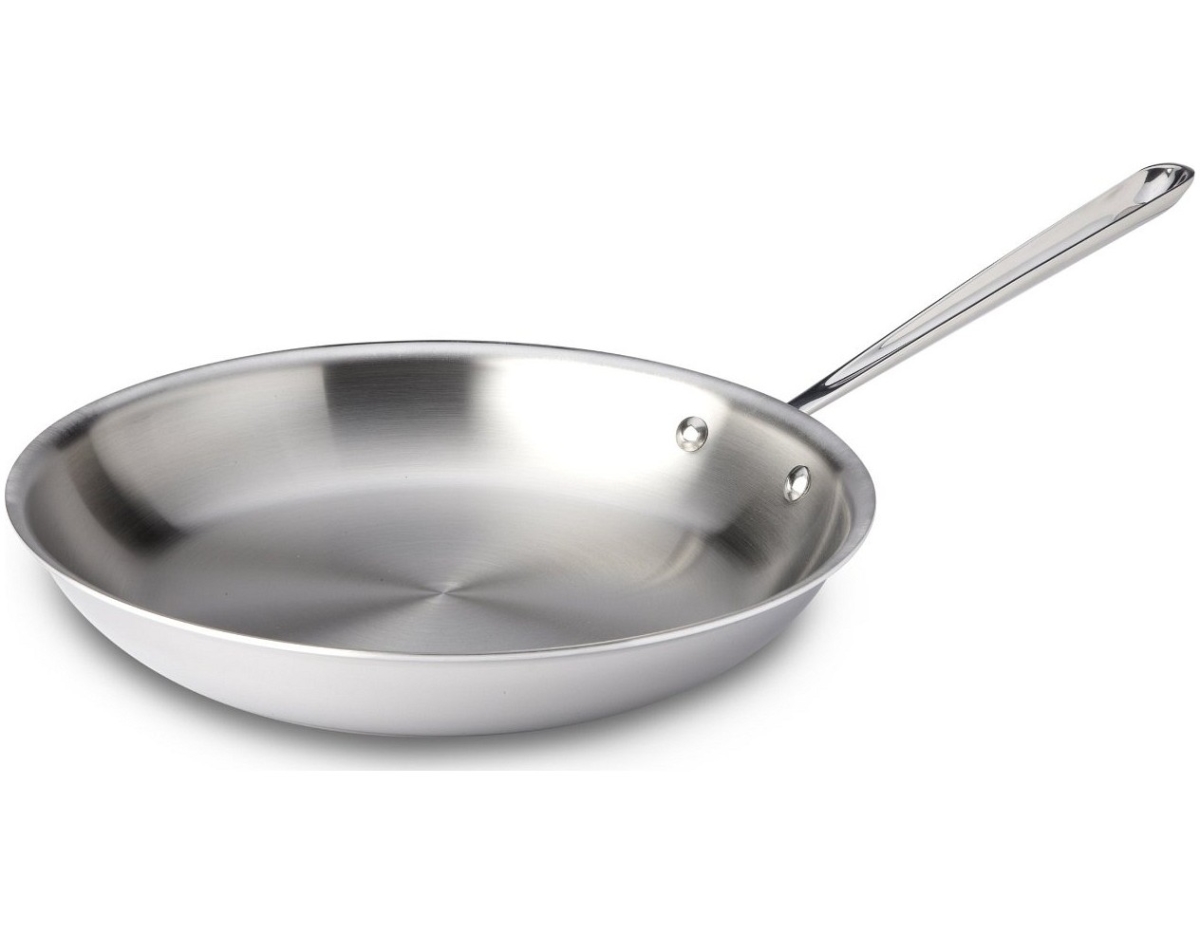 All-Clad 12-inch Stainless Steel Fry Pan
A common mistake I see people make is overloading their kitchens with skillets of all shapes and sizes. You really only need two to cover your bases, though: a cast iron skillet and a good stainless steel pan.
For the latter, the All-Clad 12″ fry pan is my recommendation. You might think I'm crazy for suggesting a $150 pan, but believe me, once you try it you'll never go back.
Cooking with cheap stainless steel is too much of a pain (especially on gas burners) because food usually ends up sticking to the sides. With the All-Clad and a little skill, you won't have that problem. (And even if you do, they have a lifetime warranty and awesome customer service that will get you fixed up in no time.)
Sandwiched between two stainless steel layers is an aluminum core that encompasses the bottom and sides of the pan (whereas cheaper skillets only have it on the bottom), allowing heat to distribute more evenly. The skillet as a whole is just heavy enough to retain that heat a while, but not so heavy as to be cumbersome. It's a little harder to clean than a nonstick pan, but totally worth the extra effort. Sear a steak in it and you'll see what I mean.
There's a reason the All-Clad fry pan is the skillet professional cooks use at their restaurants and in their home kitchens.