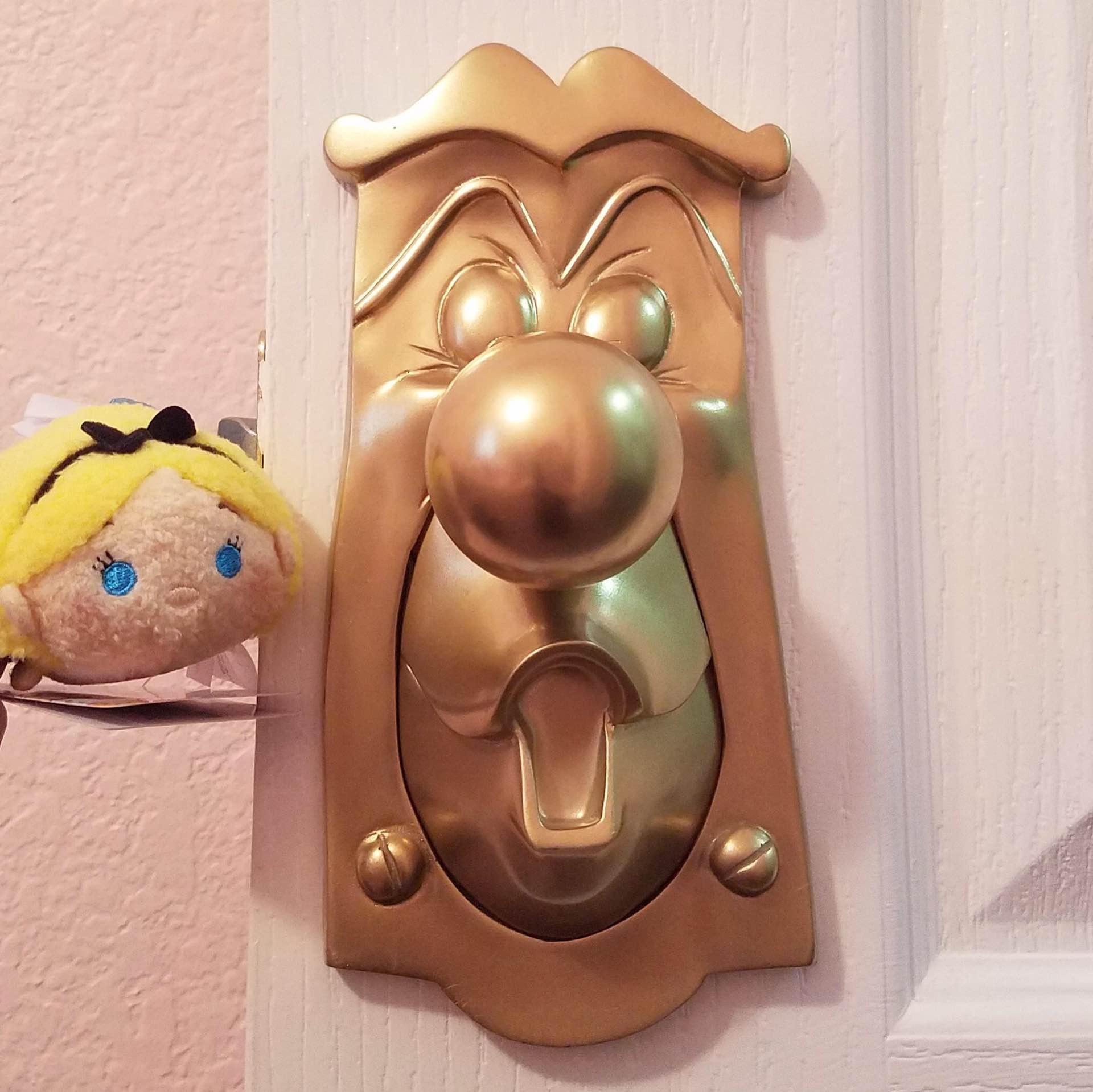 'Alice in Wonderland'-Style Door Knobs [Etsy]
Photo credit: /u/doombuggyprincess (Reddit)
---
Here's one for my fellow Disney nerds: These custom-sculpted and hand-molded doorknobs — sold by "John H." of the Prop Sculptor Etsy store — are modeled after the talking one from Disney's Alice in Wonderland.
They're made from chip-proof polyurethane resin that's painted a gold/brass color, and they're 100% functional. Some assembly is required, but it's pretty straightforward and easy to install once you figure it out. These are great for kids' rooms and/or movie rooms.
You can either buy the double-faced version for $150 if you want to display the character on both sides of a door, or you can get a single-faced one for $80.
As the seller notes, there are some things to keep in mind before buying:
Item measures approx 8″L x 4″W……. IMPORTANT!!!

Please check your local building codes before installing. Use only on storage and secondary doorknobs. Do not use on any main doorknobs or emergency exits!