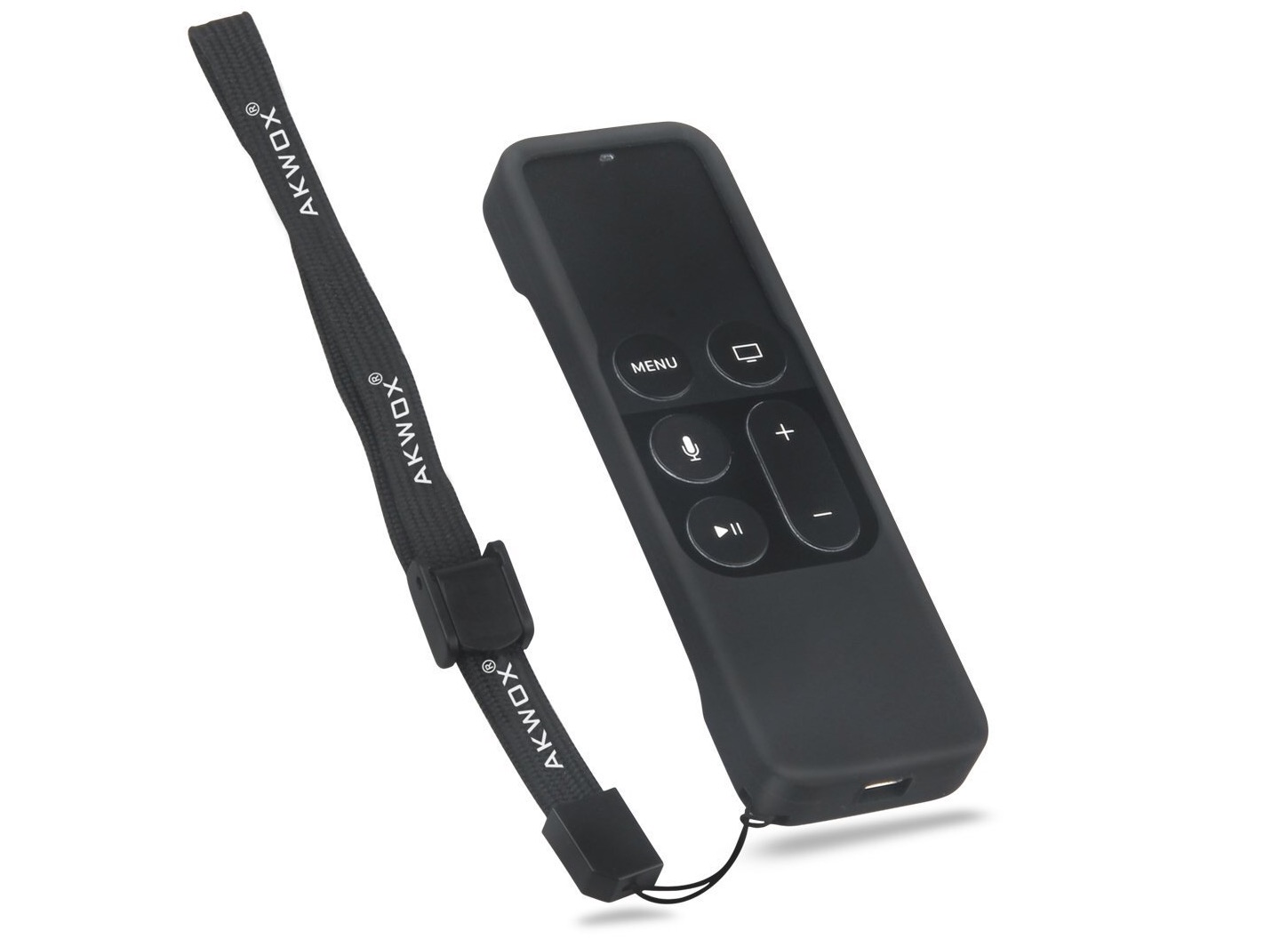 Akwox Apple TV Remote Case
If you're in need of a grippy silicone sleeve for your Apple TV remote…well honestly, I'd still recommend the Elago R1 Intelli Case I wrote about a while back.
However, this case by Akwox does about as good a job on the protective front, just without the magnetic attachment functionality. It's also a couple bucks cheaper than the Elago R1* and still includes a lanyard, so if you don't care about the magnet thing, it's a great alternative. One other difference is that it has a cutout to show off the Apple logo on the back.
Get the Akwox remote case for just $7 on Amazon.
---
* As of this writing, the Elago case is $9 but was $17 when we first wrote about it.