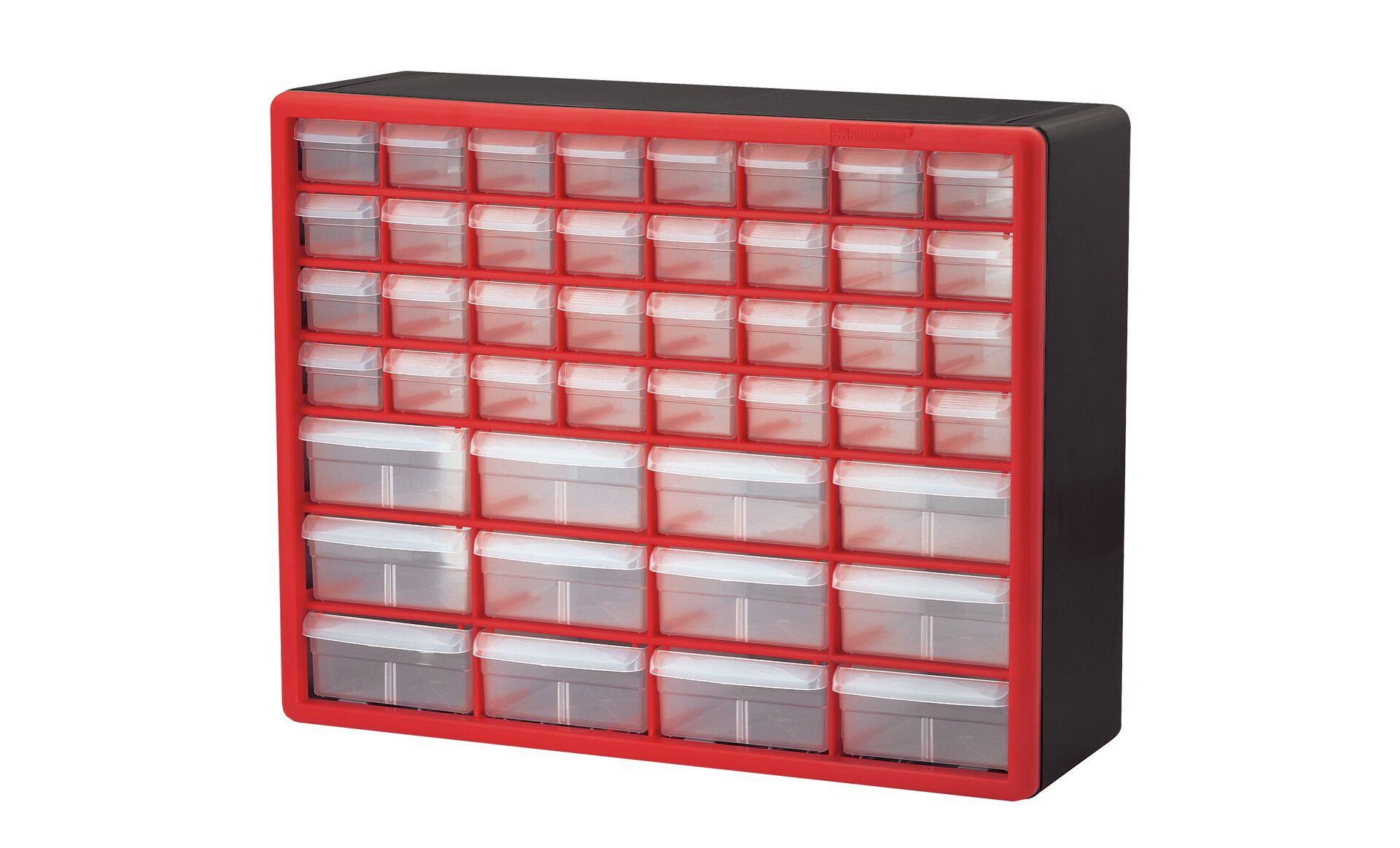 Akro-Mils 44-Drawer Hardware Craft Cabinet
Got a lot of tools and/or small parts that are begging for you to get them all organized? How about craft stuff? Fishing gear? Your kid's alarmingly large (and growing) Lego collection?
This 44-drawer cabinet by Akro-Mils will help you get all that stuff under control. It comes with 12 large translucent drawers (4⅜" x 2″ x 5¼" each) and 32 smaller drawers (2⅛" x 1½" x 5¼" each), and sports a frame made from 100% recycled materials. The cabinet is wall-mountable via keyhole slots on the back, or if you buy more than one cabinet — including Akro-Mils' other similar models — you can simply stack them together.
The 44-drawer model comes in red + black ($28) or just black ($32).