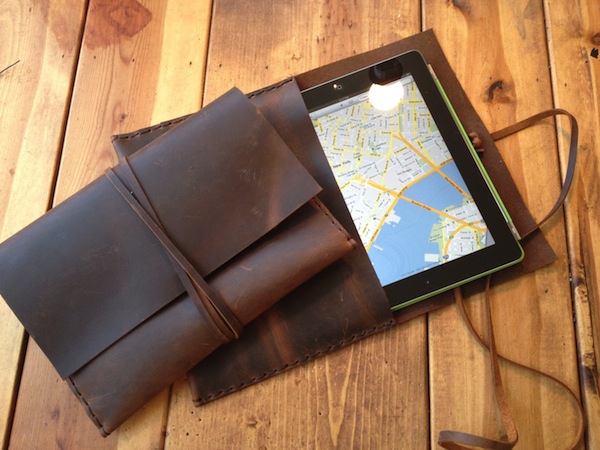 Macombs Dam Bridge Leather iPad Envelope
This brown, water repellent leather iPad envelope is simply stunning. It is hand-made out of one piece of leather and can actually be tailored to fit any tablet, not just Apple's iPad. Pockets can be added, and the tie-wrap can be replaced with a buckle or hook for a more secure method of closing. Personally, I like the option in the photo.
Right now, it's on sale for just $58.