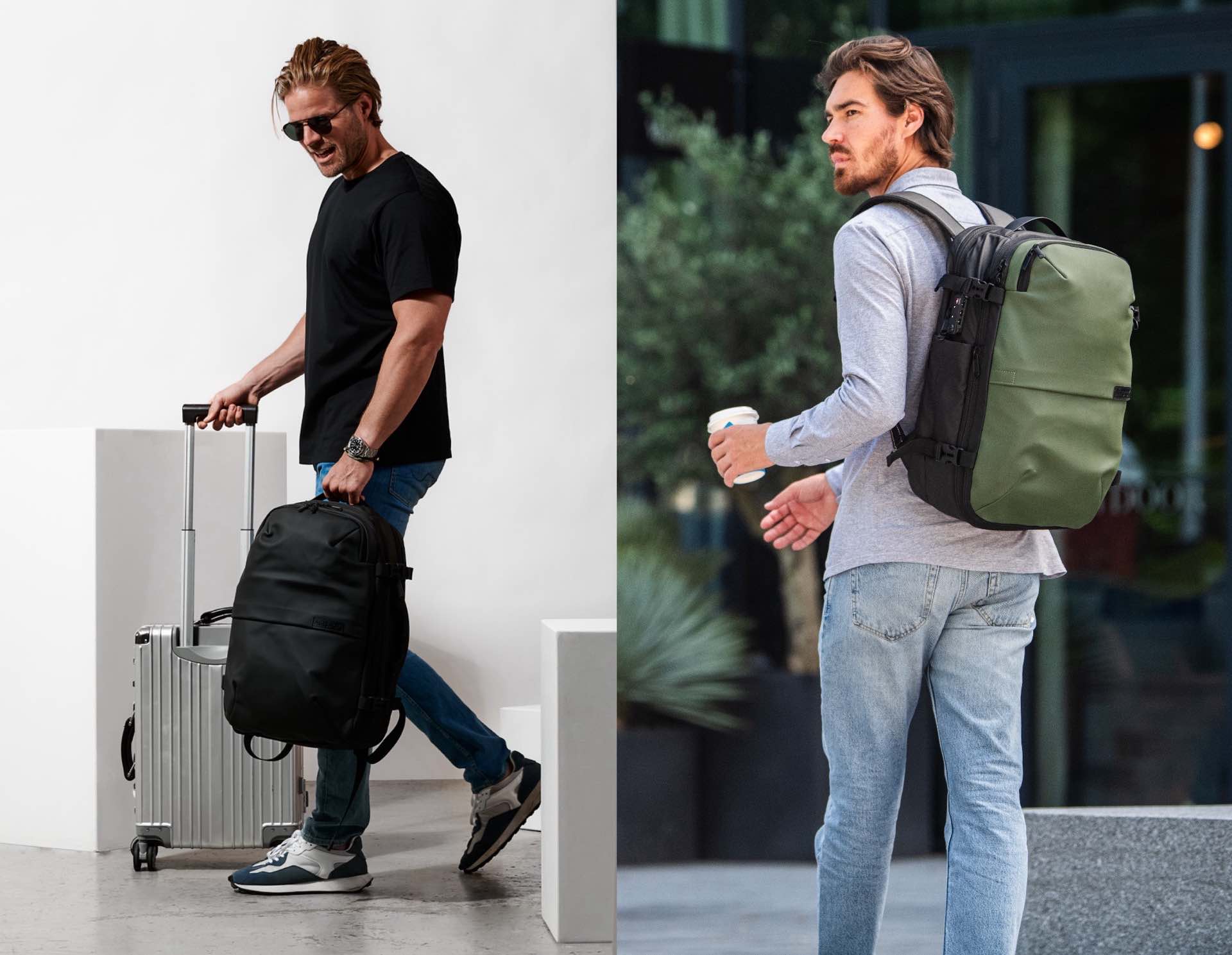 "Airback" Backpack with Built-in Compression Tech [Kickstarter]
I'm a big fan of vacuum compression bags for clothing storage purposes, both at home and while traveling. Air is what takes up most of the space when you're packing those items away, so removing it from the equation lets you cram a lot more stuff into a smaller space.
Which is all to say that I'm very interested in the Airback backpack currently being crowdfunded on Kickstarter, which has an innovative built-in vacuum compression system inside the main compartment.
Check out the video:
The compression tech alone is enough to ensure you can pack 50% more stuff to take on your adventures, but there are also several other features to help maximize your travel experience, including an integrated weight handle, an odor-free compartment for shoes, built-in USB-A and USB-C ports for charging devices, water-resistant fabric, and more.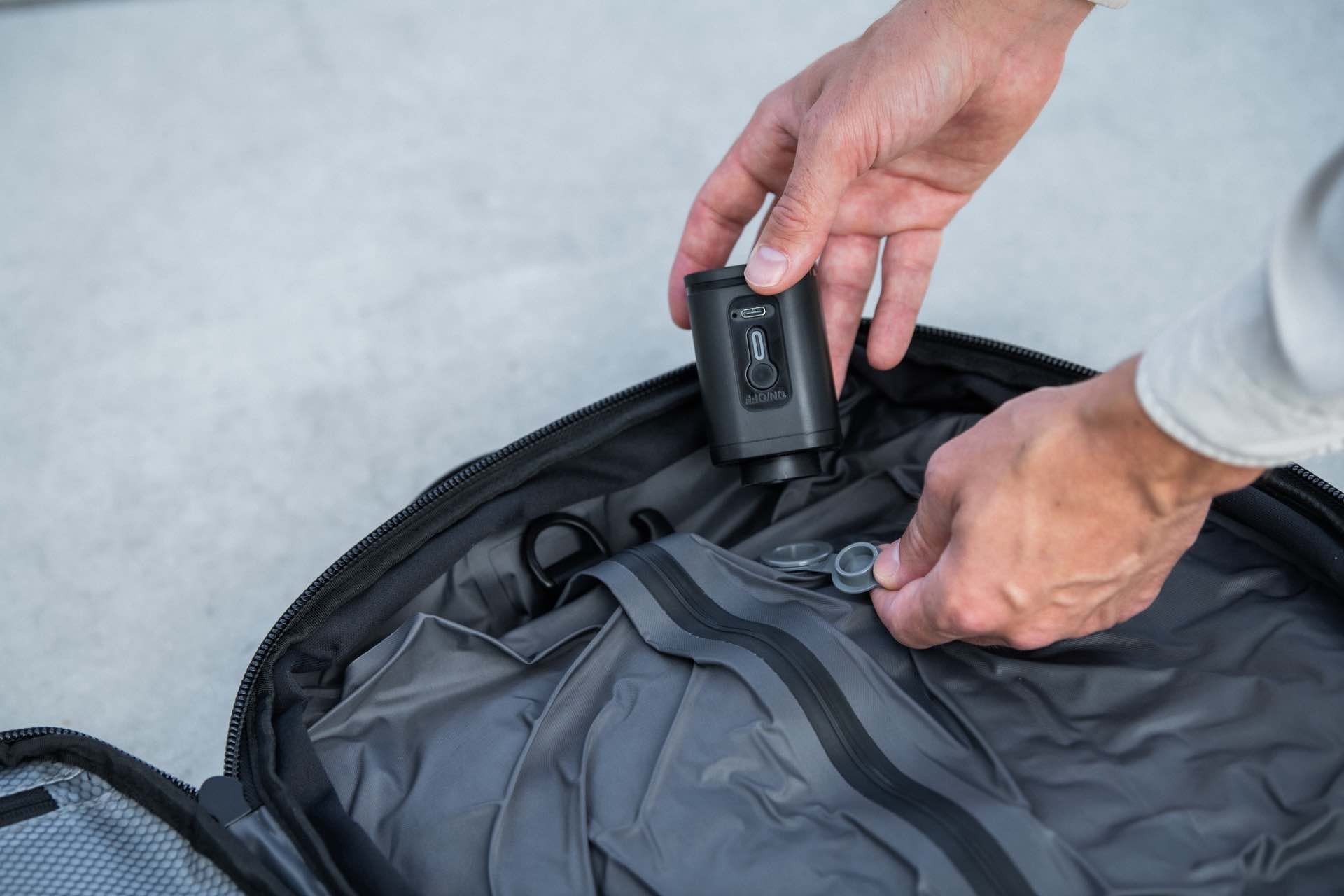 As I write this on November 8th, 2023, the project is far more than funded and ready to go, with 13 days left before it officially goes to production. Back the project at the €189 (~$203 USD) level or higher to receive an Airback of your own when it ships in March 2024.