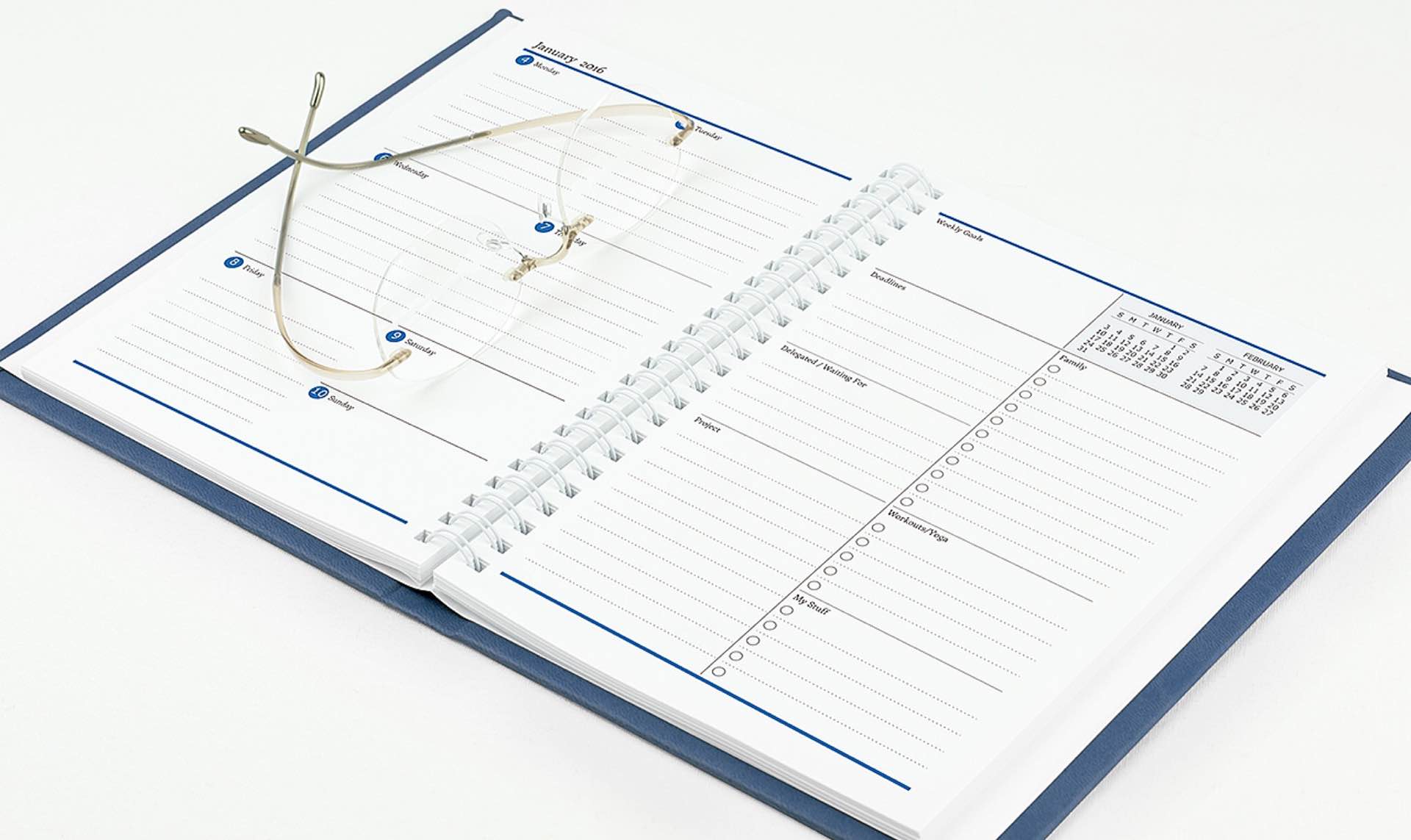 Agendio Customizable Planner
This always happens to me. Almost every time I post a gear guide or EDC setup, within a few days I'll hear about some cool thing that would've been perfect to include. Alas, just after publishing our Everyday Carry: Customized guide this week, I discovered the existence of Agendio customizable planners.
Similar to the Wrights Notes notebook in that guide, Agendio planners are made to your exact specifications. They give you an impressive number of customizations to choose from, including…
Page sections
Labels
Detailing (lines, dashed lines, checkboxes, line spacings, etc)
Subdivisions for page sections
Schedule layouts
A variety of date styles
Colors, shading, and fonts
Important events, activities, and/or holidays, all pre-filled on specific pages
Custom refill pages
…and more
It's almost overwhelming how much you can tailor each planner to meet your exact needs. If typical planners never seem to fit your personal use-case though, this could be just the ticket for you.
Head to this page to create and buy your own planner. Prices vary based on how you build one.