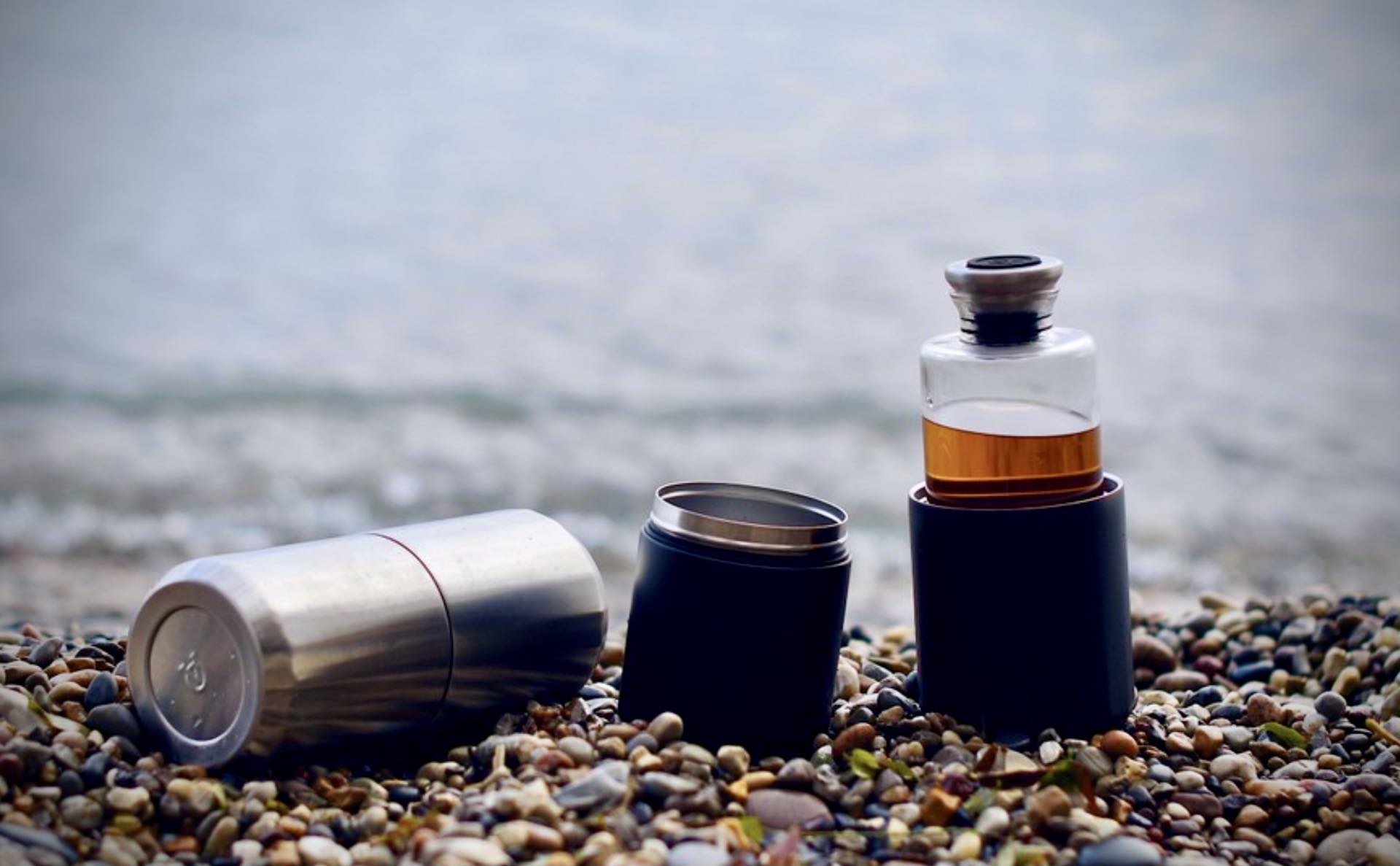 Aged & Ore Double-Insulated Travel Decanter
For those of you who not only like to get outdoors and travel but also enjoy some wine and spirits along the way, this travel decanter by Aged & Ore is a no-brainer purchase. It's a 500ml spillproof glass decanter snugly and discreetly encased in a pair of stainless steel double-walled drinking tumblers (with real YETI Lowball vibes) that thread together to create a protective housing.
Essentially, the idea is to safely and securely preserve your favorite whiskeys, wines, and cocktails wherever your adventures take you.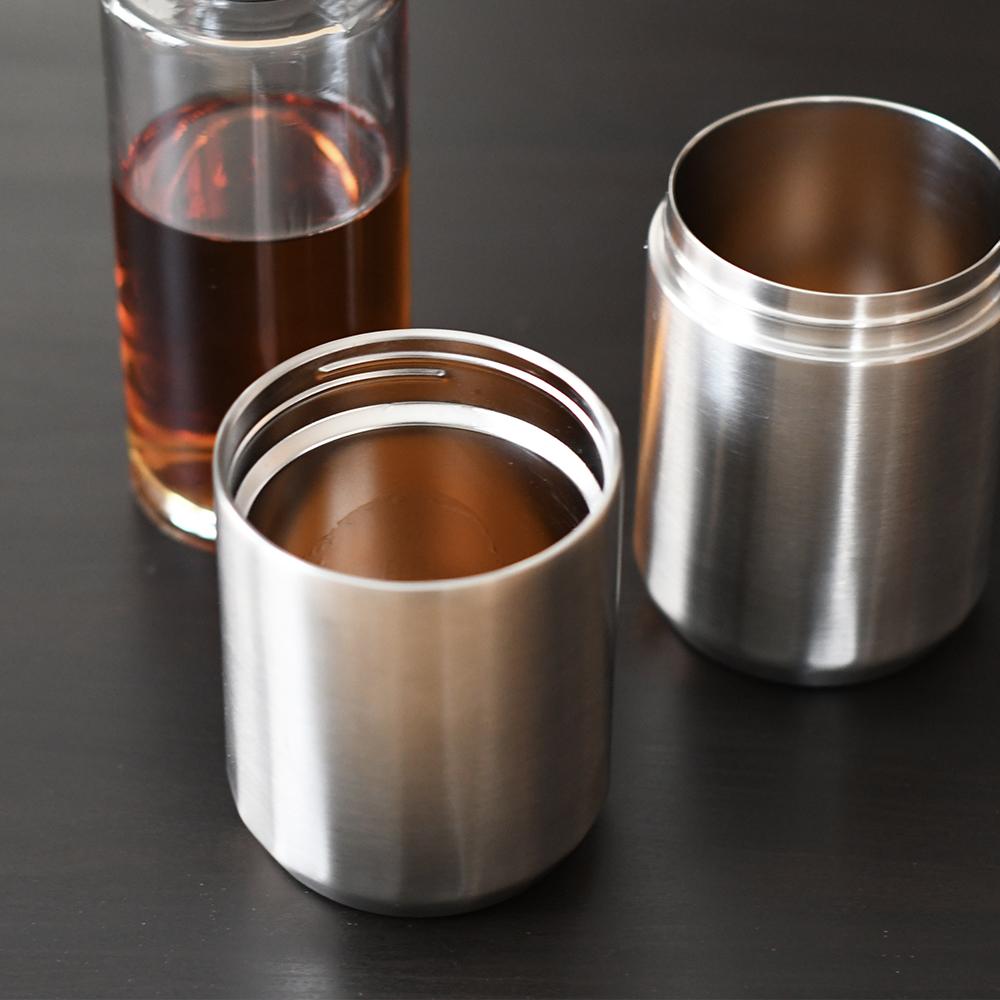 Watch the original video from their 2019 Kickstarter:
As it's handblown from nice clean glass, the decanter imparts no flavors or odors to the spirits you store in it. Whatever you pour in there comes out smelling and tasting exactly like it did when it went in. And since the dual-tumbler casing is vacuum-insulated, you can keep something chilled in there for a good while before it's serving time.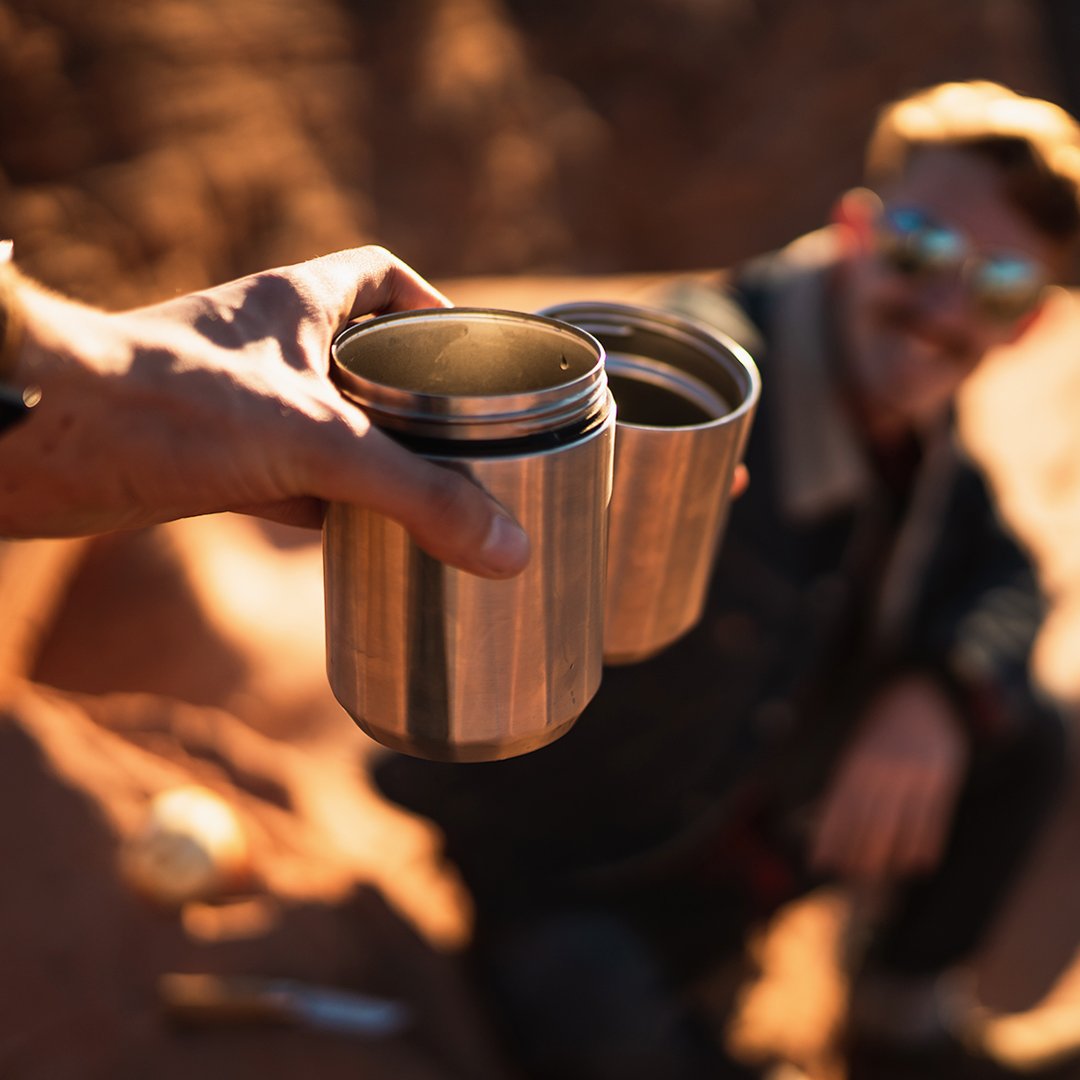 Whether you want to treat yourself or gift one to a buddy, the travel decanter is $65 on Amazon and comes in your choice of matte black or stainless steel/silver.