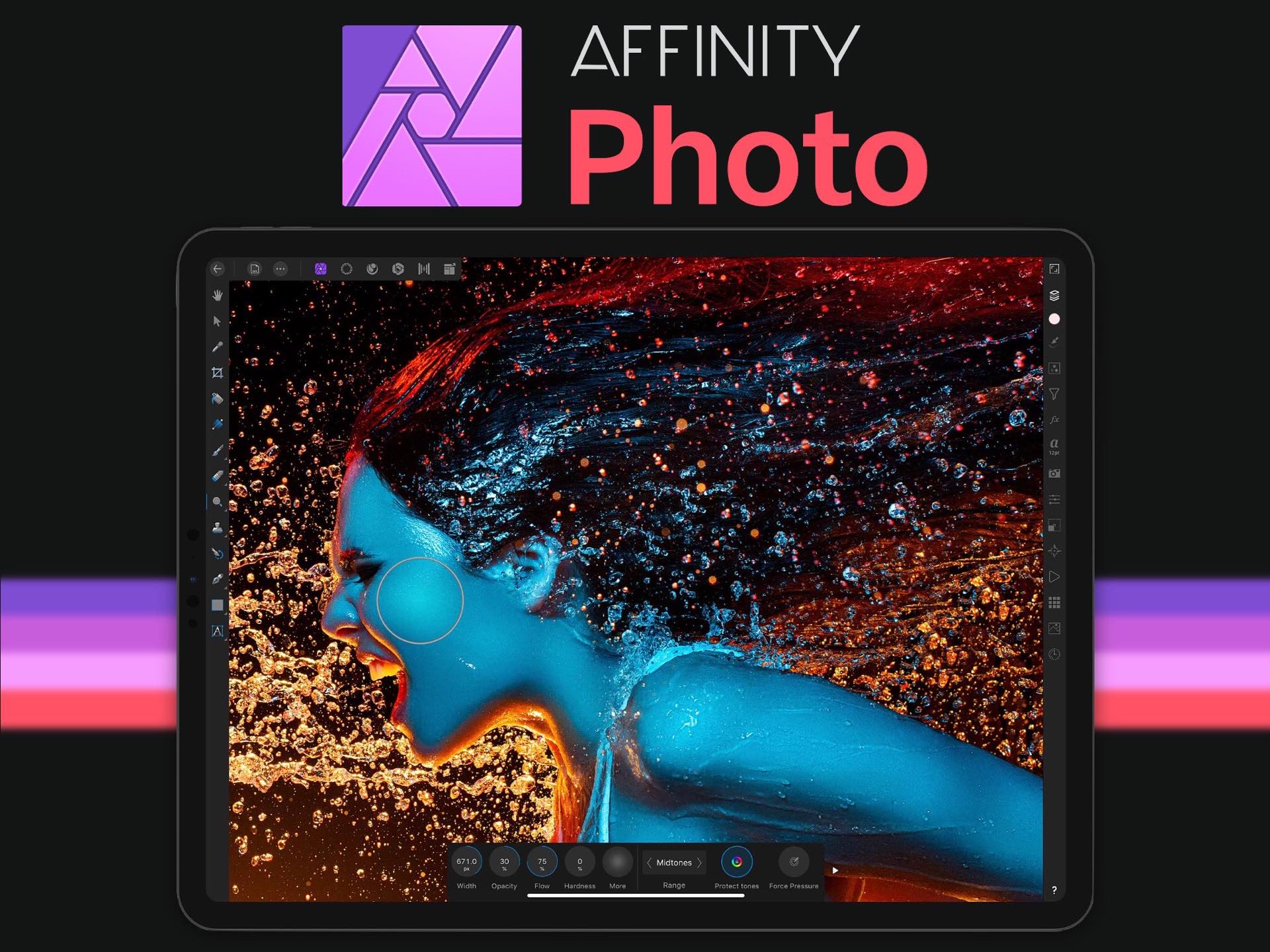 Affinity Photo for iPad
I've been a pretty big fan of Pixelmator for iPad for a few years now. I've used it to create hundreds of images used here on T&T, and while it has its limitations for sure, it's something I'm comfortable working with.
However, after a recent update that eliminated Pixelmator's simple image gallery in favor of a Files-based document browser — a change I am decidedly not a fan of — I thought I'd take a long-overdue look at the competition and see how I feel.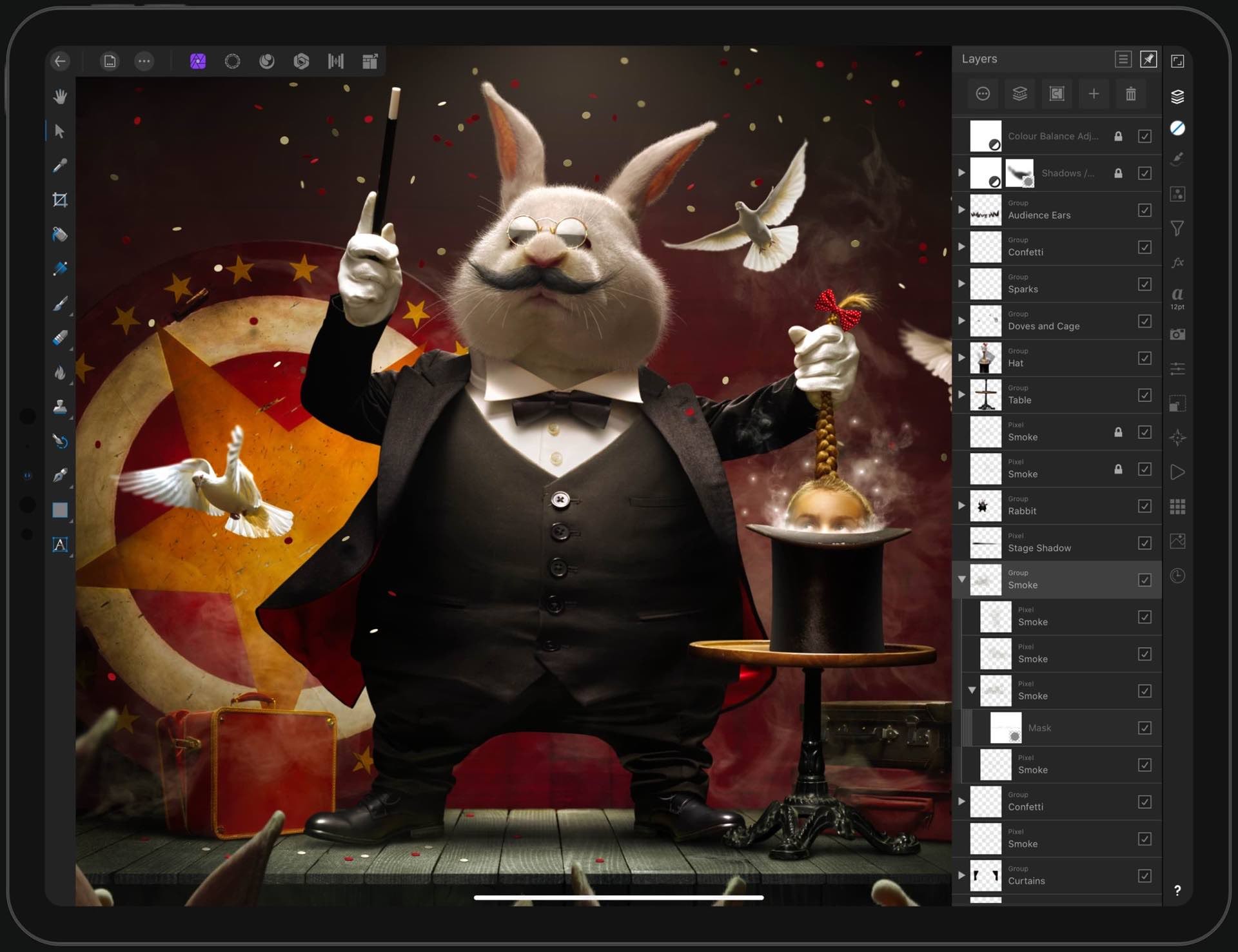 I settled on Affinity Photo for iPad after seeing that it's currently 50% off and seemed to have a lot of features to play with. This is by the same makers behind the awesome Affinity Designer vector illustration app, so that was a plus as well. Not to mention that it's a one-time purchase instead of a subscription (looking at you, Photoshop).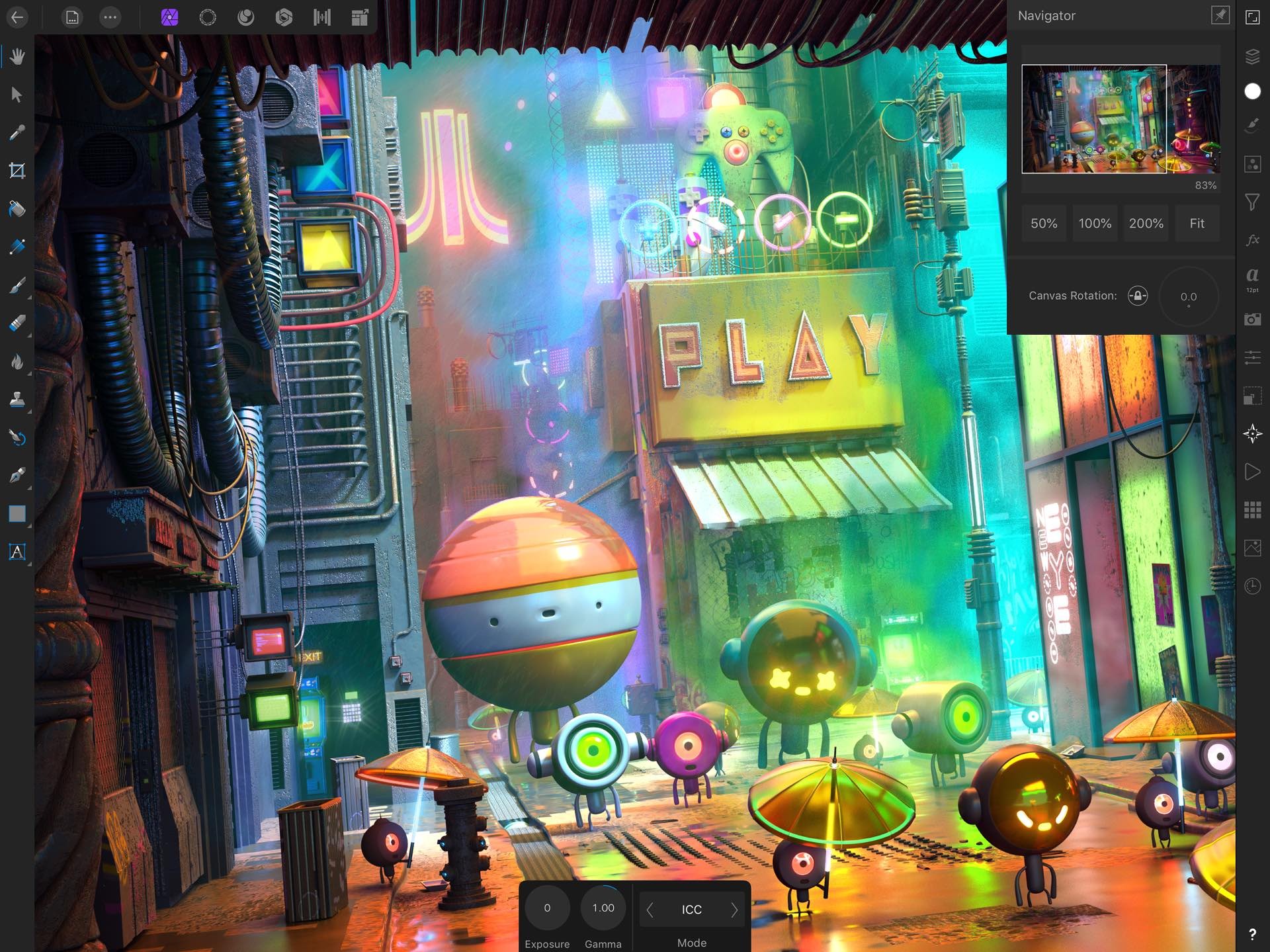 Boy, I was not prepared for how extensive this app is. I'm actually a bit overwhelmed with all the options in front of me. There doesn't seem to be much Affinity Photo can't do.
Here's just a small sampling of its feature set:
A full desktop-class suite of brushes and ultra-fine selection tools, plus the ability to edit, create, and import brushes
Unlimited layers, layer groups, adjustment layers, filter layers, and masks
Built-in search function for stock image sites like Unsplash, Pexels, and Pixabay
Support for RAW images and .PSD files (including smart objects)
Customizable external keyboard shortcuts
A massive library of effects that can be applied non-destructively
…and I'm really only scratching the surface here.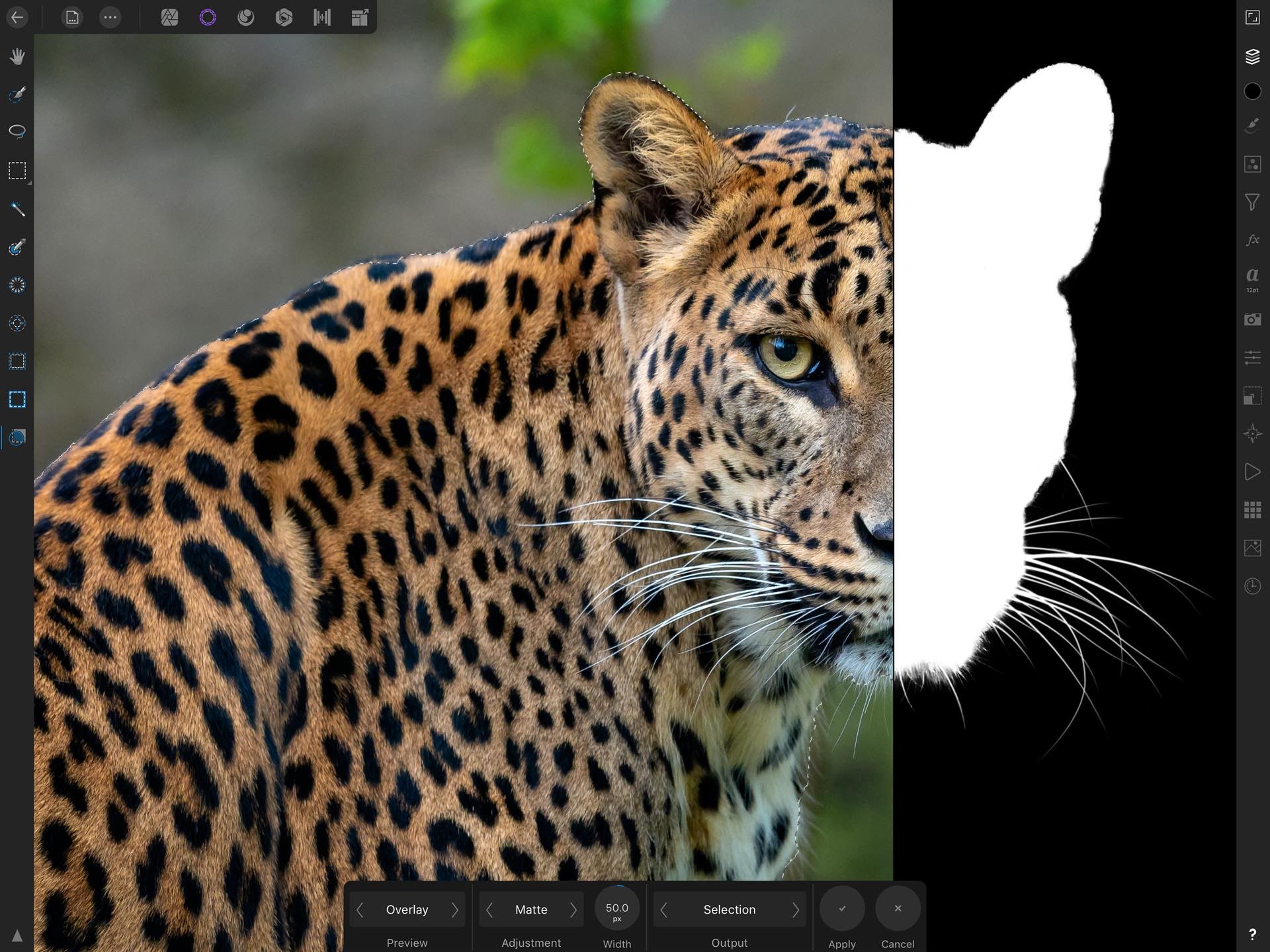 If you're looking for a Photoshop alternative on iPad, I think this is it folks. And since it's still just $10 on the App Store as of April 28th, 2020, it's a real steal too.