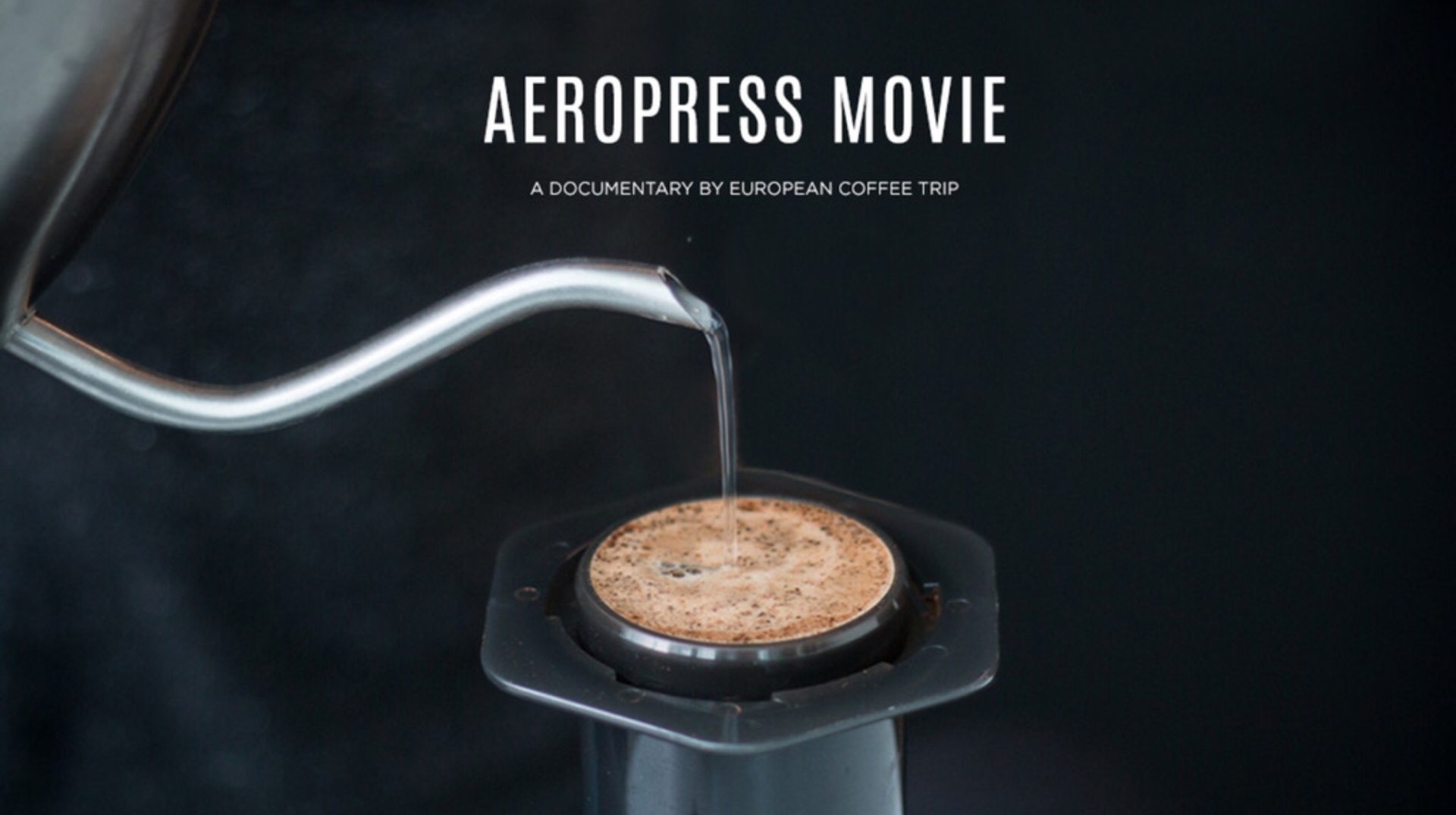 AeroPress Movie [Kickstarter]
Ales Pospisil and Radek Nozicka, the duo behind the online coffee magazine European Coffee Trip, are putting on a Kickstarter for a documentary about the history of the AeroPress coffee maker.
The name? AeroPress Movie. Clever, huh?
In their own words:
In 2005, Alan Adler invented the AeroPress Coffee Maker and put it on the market. He made it out of necessity. There was no coffee maker producing a great single cup of coffee. So, he made one. After 20 years of selling his first popular invention — Aerobie Flying Ring — he and the company decided to dive into the unexplored world of coffee.

Fast forward to 2017, millions of AeroPresses have been sold, people are brewing coffee on the tops of mountains, on beaches, in forests as well as in their kitchens and offices. It enables people to be creative and invent their own ways of brewing coffee. What better proof than the World AeroPress Championship, with over 3,000 coffee lovers competing to find the best AeroPress recipe of the year.

The invention of Alan Adler has been embraced and loved by the community of coffee lovers around the world. That is the story we want to share in this documentary.
And here's the trailer:
This is the sort of coffee nerdery I can totally get behind. They've reached 83% of their funding goal, with 9 days left to go (as of October 20th, 2017). Back the project at the €5 (~$6 USD) level or higher to receive a digital download of the film if they succeed. At higher levels, your name will be included in the credits, amongst other things.