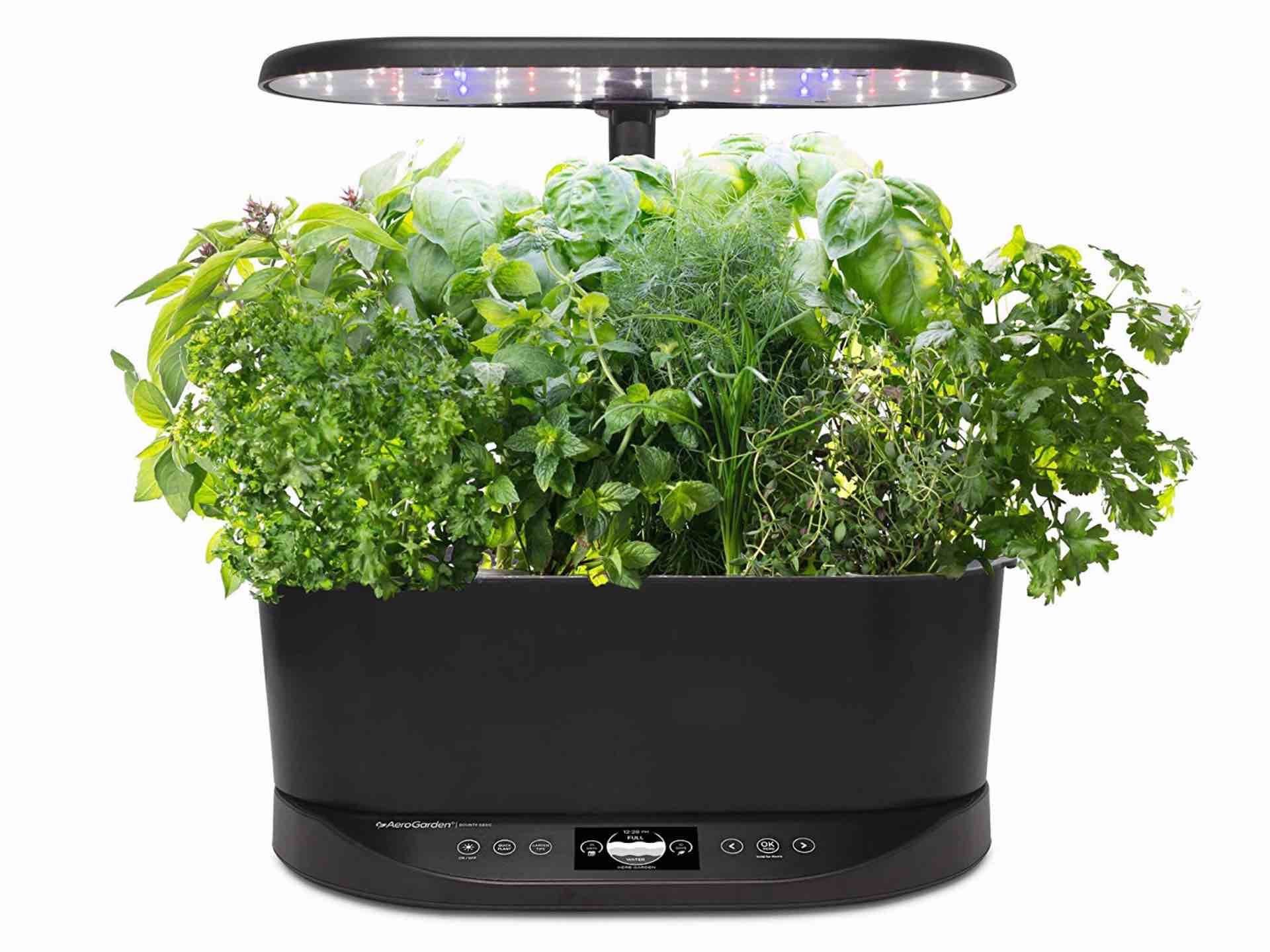 AeroGarden "Bounty Basic" Indoor Gardening System
Growing your own herbs and veggies is one of those things many people never try, yet can really take their home cooking experience to another level. There's nothing quite like walking over and snipping a fresh mint leaf or sprig of thyme, or grabbing a garden-fresh tomato or jalapeño, whenever a recipe calls for it.
The AeroGarden "Bounty Basic" is a smart indoor hydroponic garden that makes growing such things a breeze, year-round. It's super easy to set up, fits up to nine plants at once, and comes with a selection of seed pods (including the aforementioned mint and thyme, as well as thai basil, Italian parsley, and more) plus some liquid plant food, so you can start growing right away.
Those pods use grow sponges rather than soil, so that's one less mess you have to worry about. It's a very clean system.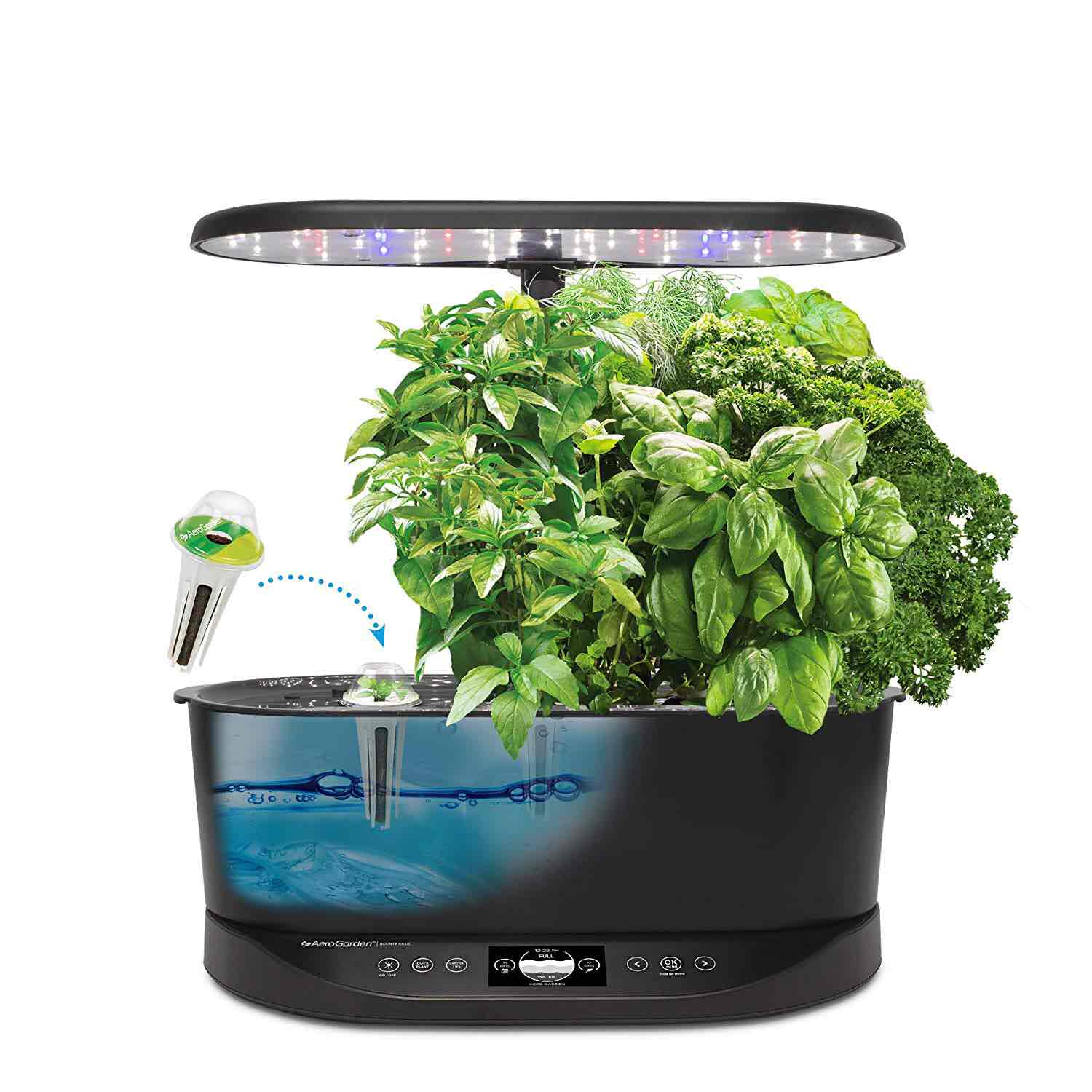 On a technical level, the grow light hood boasts 30 watts of white, red, and blue LED lights, feeding your growing plants the full spectrum of sunlight they crave. The black-and-white, easy-to-read display on the garden's base walks you through the initial setup process and later gives you reminders about watering and feeding your plants.
There's even a "Vacation Mode" that leaves the lights on only 8 hours of the day, slowing the plants' metabolism and thus decreasing water usage.
If you're not interested in using pre-seeded pods, you can pick up the company's "Grow Anything" kit, which comes with everything you need to plant and grow EXCEPT the seeds (grow baskets, grow sponges, labels, domes, and liquid plant food). Or, if you do want to go the soil route rather than use sponges, you can just get a bunch of empty grow baskets and do as Redditor u/reeseallen does:
I've had great success doing this DIY. I don't even use the grow sponges. I 3D-print each new pod basket and then pack it with dried moss, and a pinch of peat moss soil on top. Then I poke a hole in that with a skewer and throw 3-4 seeds in.
Get the AeroGarden Bounty Basic for $200 on Amazon. Just be prepared to become addicted to indoor gardening, and don't say I didn't warn you first.