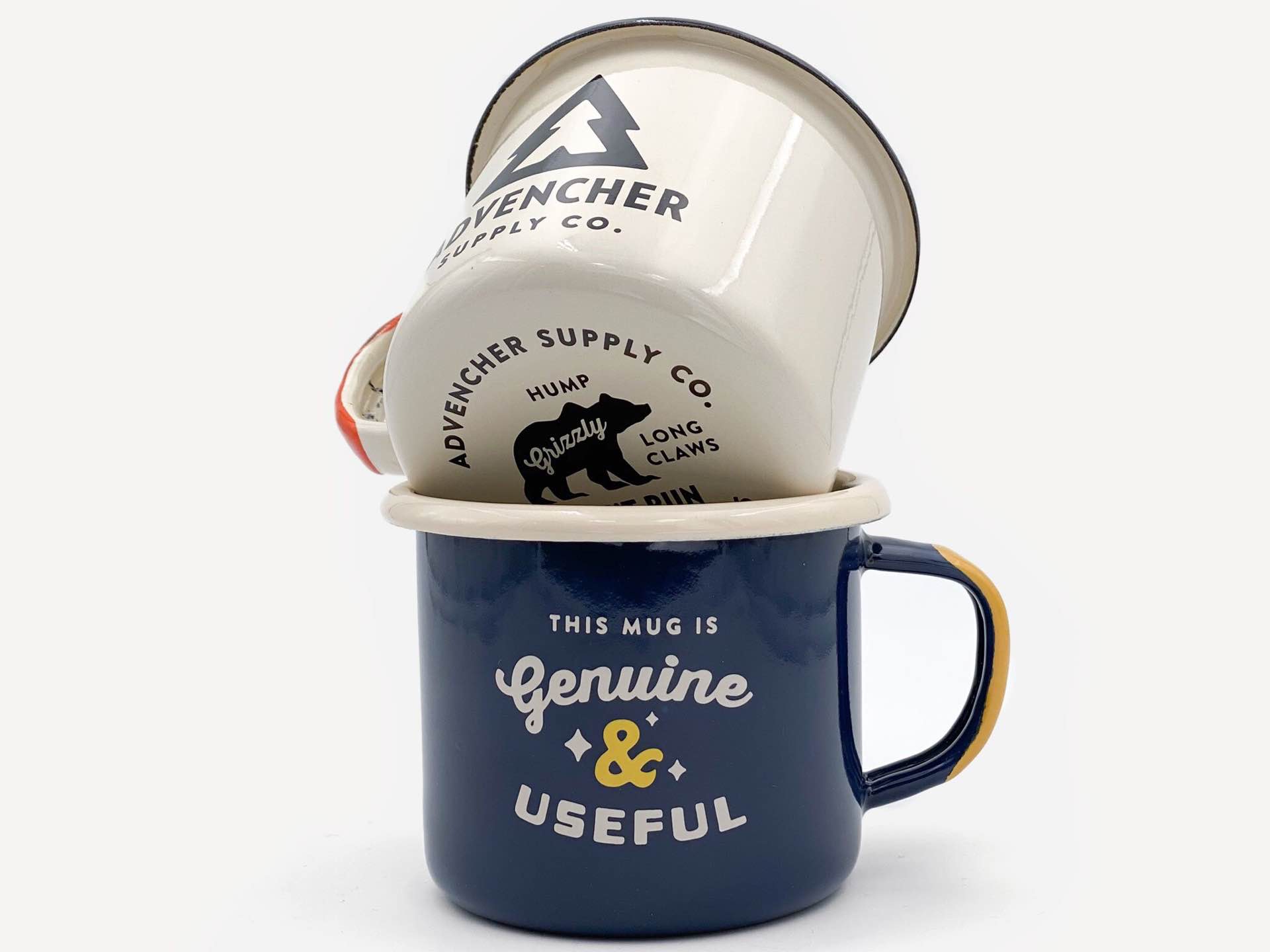 Advencher Supply's Enamel-Coated Coffee Mugs
These two enamel mugs by Advencher Supply Co. — the tongue-in-cheek "outdoorsy" mini-brand of Dan Cedarholm's famed SimpleBits design studio — are made by hand in Poland using techniques perfected for mass production a century ago but have roots in ancient history as well.
Which is all a fancy way of saying they're a pleasure to drink from and made to last for decades at least, no matter the abuse thrown at them. You can drop 'em, heat 'em over a stove or open fire, toss 'em in a dishwasher, it doesn't matter — they won't break. (Chip, maybe, but never shatter.)
Each 12 oz. mug starts with a durable steel base, which is coated in heavy-duty enamel, then dipped again on the lip and handle for added hardiness. Then they're given attractive designs with cheeky survival tips underneath: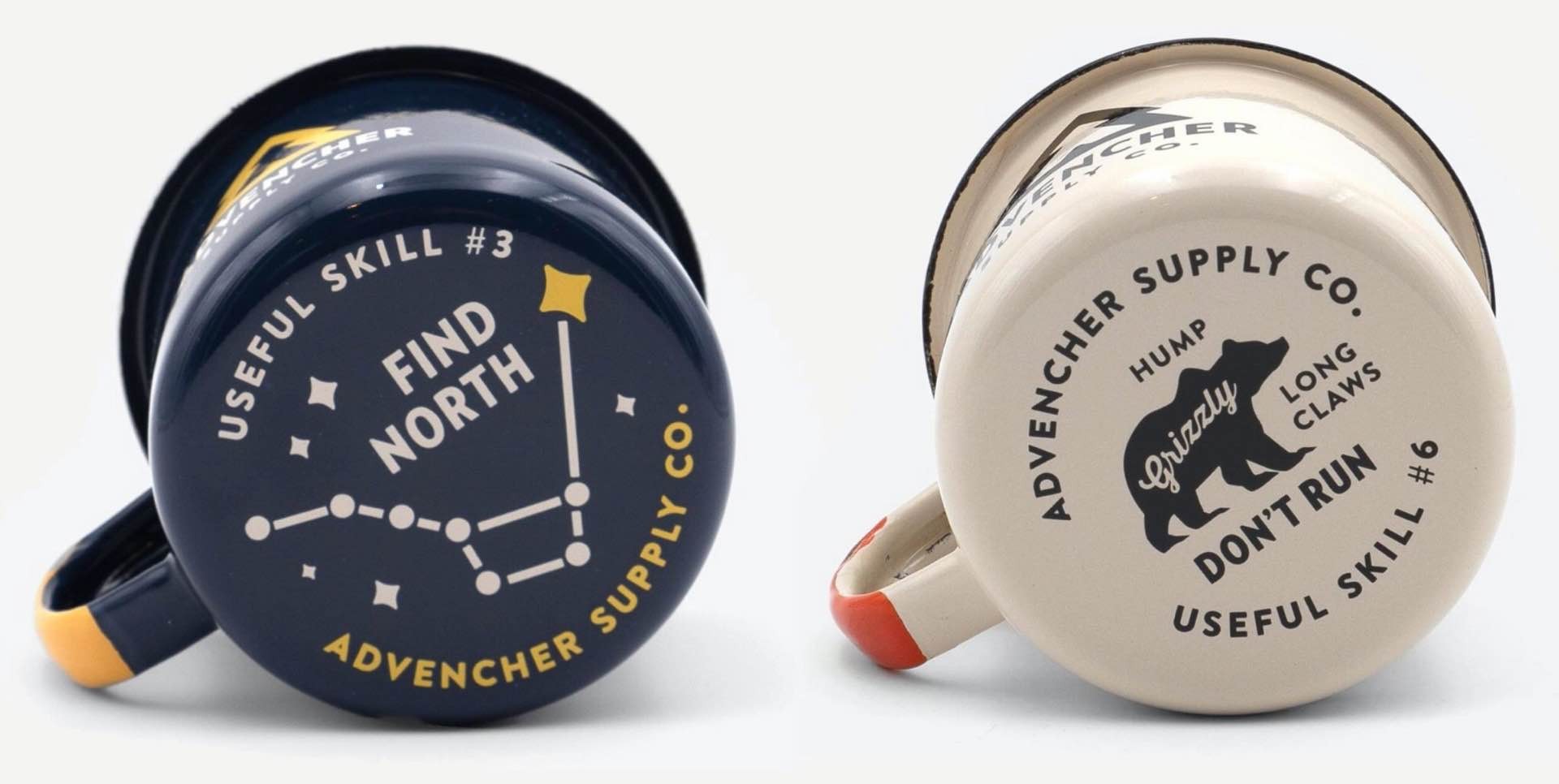 Get the two-mug set for $26 at SimpleBits/Advencher Supply Co. Not a bad investment, that.