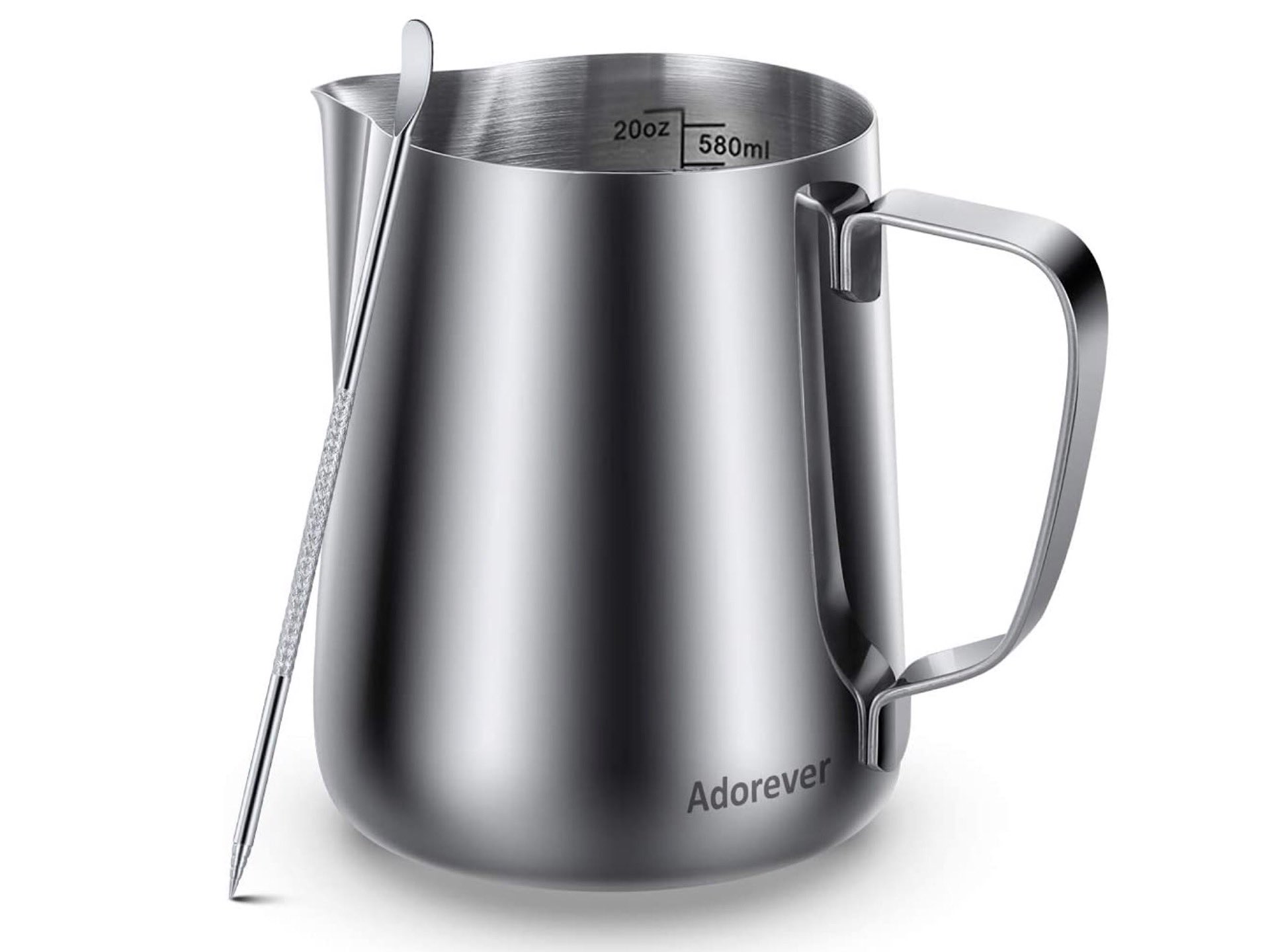 Adorever Milk Steaming Pitcher
In my opinion, one of the funnest parts of the espresso hobby is mastering the art of steaming milk for lattes/cappuccinos/flat whites. And by "art" I don't just mean doing fancy latte art, but getting the actual frothing technique right.
As far as milk pitchers go, you don't need anything over-engineered to get the job done, but you do want one of some quality. This one from Adorever has been working great for me.
The stainless steel feels pretty solid and just hefty enough without being too thick to tell temperature by handfeel. The pouring spout is also nice and pointy, which makes it a lot easier to attempt latte art. (I'm still working on it myself, but that's a 'me' problem, not a pitcher one.) It's been real easy for me to clean too, and I like that it has both ounce and milliliter measurement markings inside.
Pro tip: Put the jug in the fridge to chill before using it to steam milk. Very cold milk makes much better foam.
They've got a handful of pitcher sizes to choose from:
Each one comes with a nifty latte art pen tool that can be used to "draw" shapes in the milk foam atop your drink. The thing is real pointy on one end though, so don't, like, hand it to a kid to play with or anything.