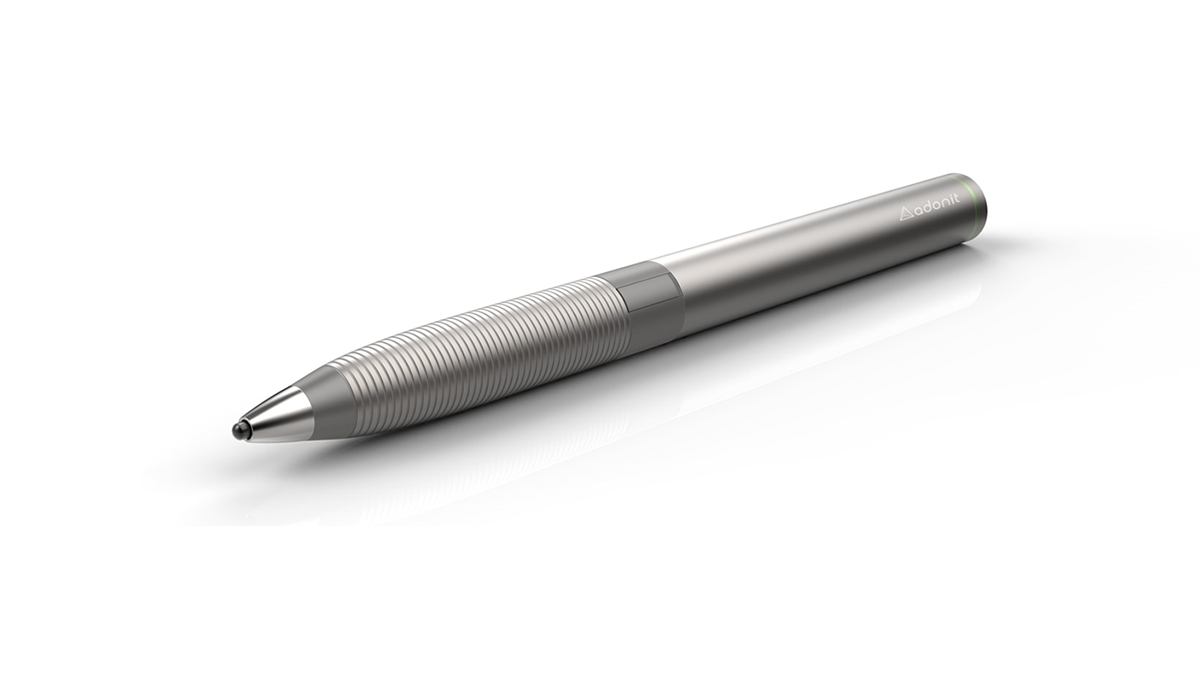 Adonit Jot Script Stylus — Evernote Edition
As much as I love the Cosmonaut stylus, some note-taking situations call for a…finer touch. The Adonit Jot Script — Evernote Edition is about as close as you can get to writing on your iPad with a real pen (something I do not condone).
Its mere 1.9mm tip would normally cause issues with iPad detection, but Adonit has solved that problem by sending a light electrical pulse through the Jot Script's tip on contact. The iPad registers this as a capacitive input, much like using your finger. The stylus also contains an accelerometer that continually tracks its angle and coordinates for more accurate writing results.
The Jot Script is designed to work best with Evernote's Penultimate app, but it's also compatible with other popular note-taking apps, like Notes Plus ($10) and Noteshelf ($6).
Get the Jot Script for $75 on Amazon.