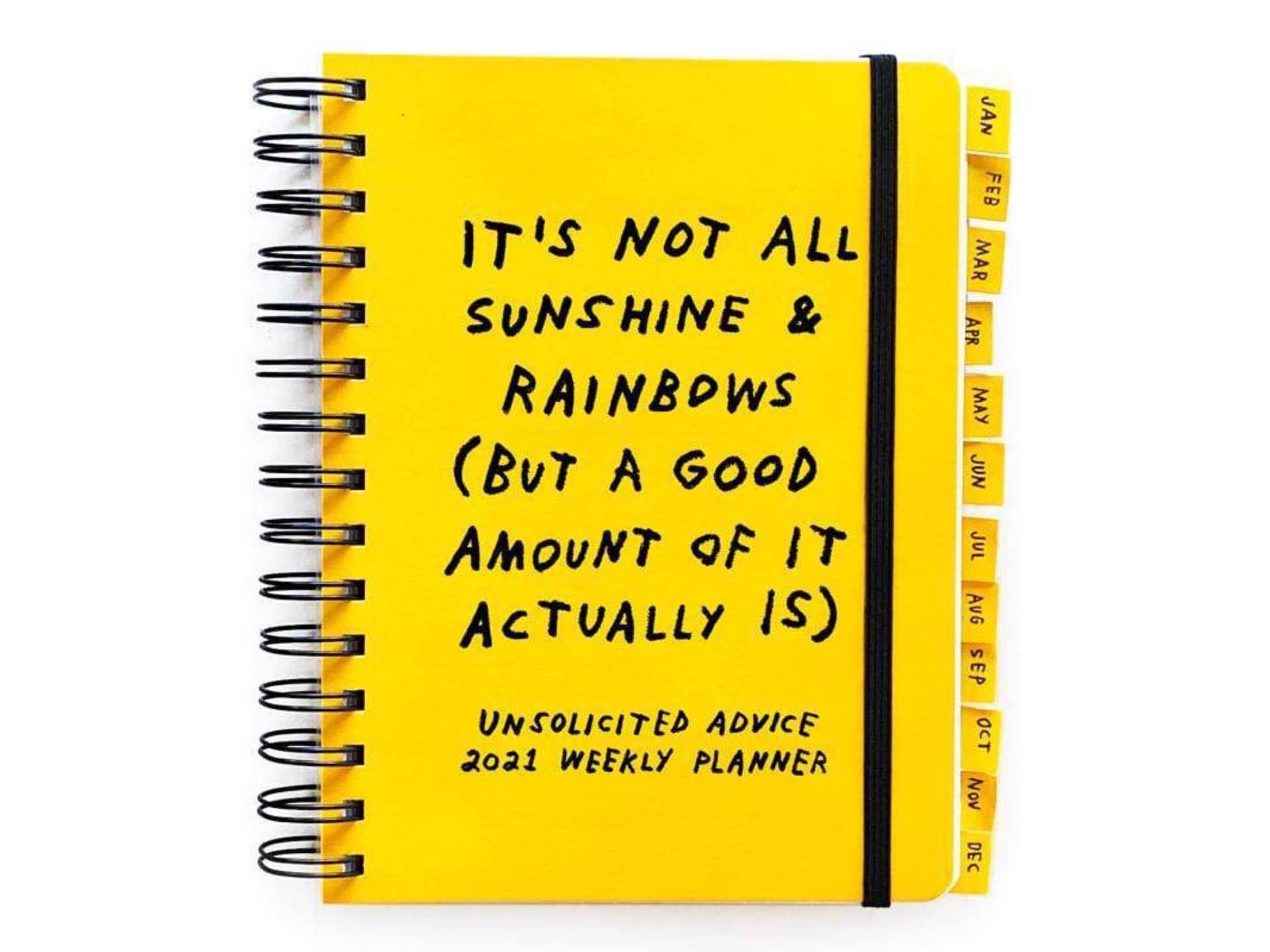 Adam J. Kurtz's 2021 "Unsolicited Advice" Planner
Artist and author Adam J. Kurtz (aka @adamjk) recently unveiled the 10th edition of his annual "Unsolicited Advice" planner for 2021, which is quite unlike any planner you've ever used before. I mean yeah, it's got the usual Jan–Dec planning stuff you'd expect, but then it's also got a bunch of…less-than-normal stuff. I'm talking fake holidays, silly jokes and illustrations, etc.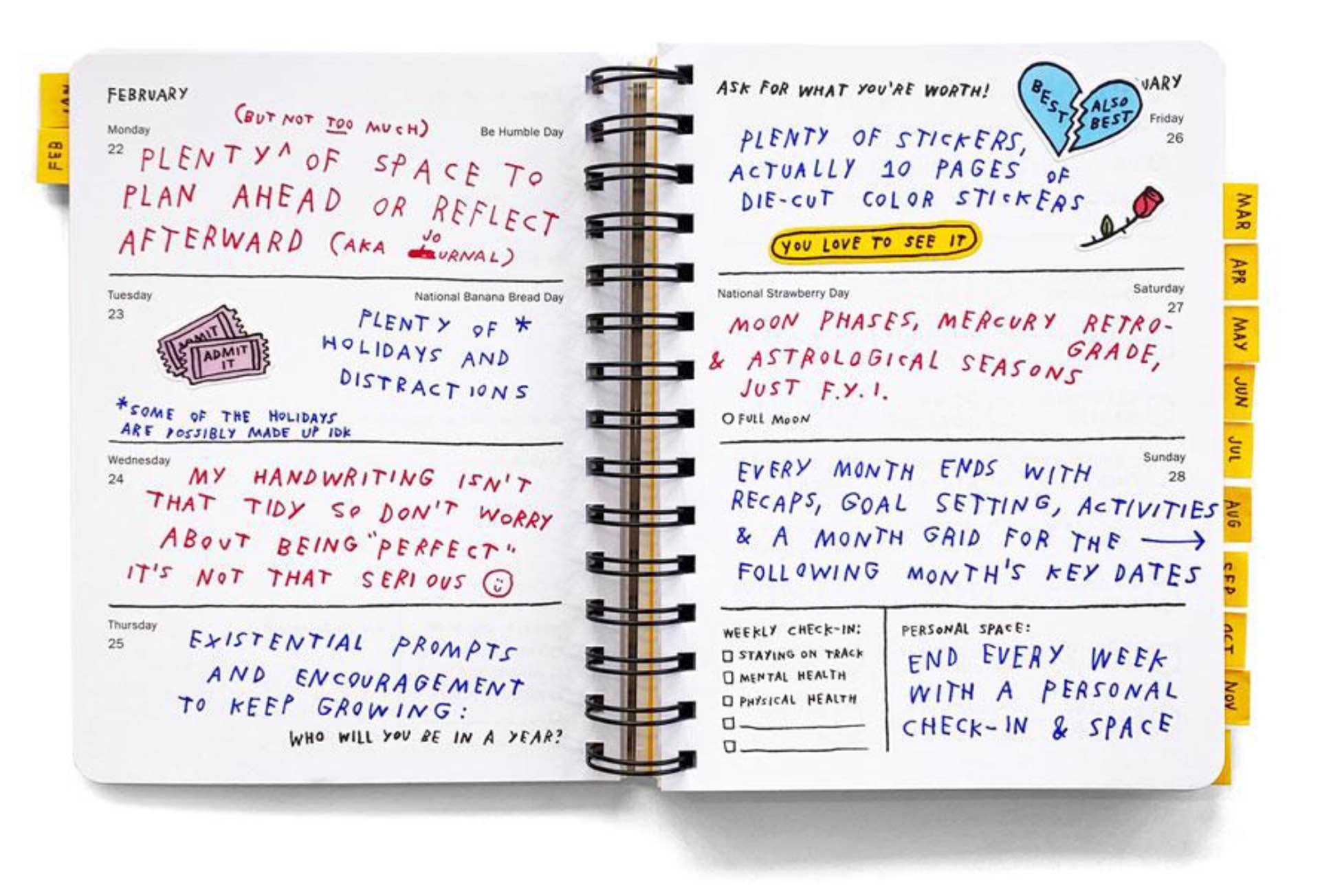 In an Instagram post he made from one of his other projects' accounts, he describes it much better than I can (though I did make some edits for the purposes of this post):
The 2021 Unsolicited Advice planner brings together all the encouragement, activities, dated weekly spreads and calendar formats, monthly checkins, existential prompts, TEN SHEETS OF STICKERS, and plenty of little surprises to keep you going through another year.

As a planner with journal tendencies, @unsolicitedadviceplanner isn't going to sit unused if all of life shuts down… for several months… it remains a place for reflection and personal life planning as you work through all your bull**** (sorry are we close enough for me to call it what it is???? 😘) and figure things out in the process.

Recently described as "not a pukey pinterest nightmare" (never been more flattered) this is a planner and journal for people for the realistic optimists, people who believe that good things happen but also know that hard and scary things happen too, and we need to be willing and strong enough to get through all of it for ourselves and the people we love.
Everyone who buys one of these things is always gushing about the love and detail Kurtz pours into these planners each year. I can almost guarantee you're gonna love it too.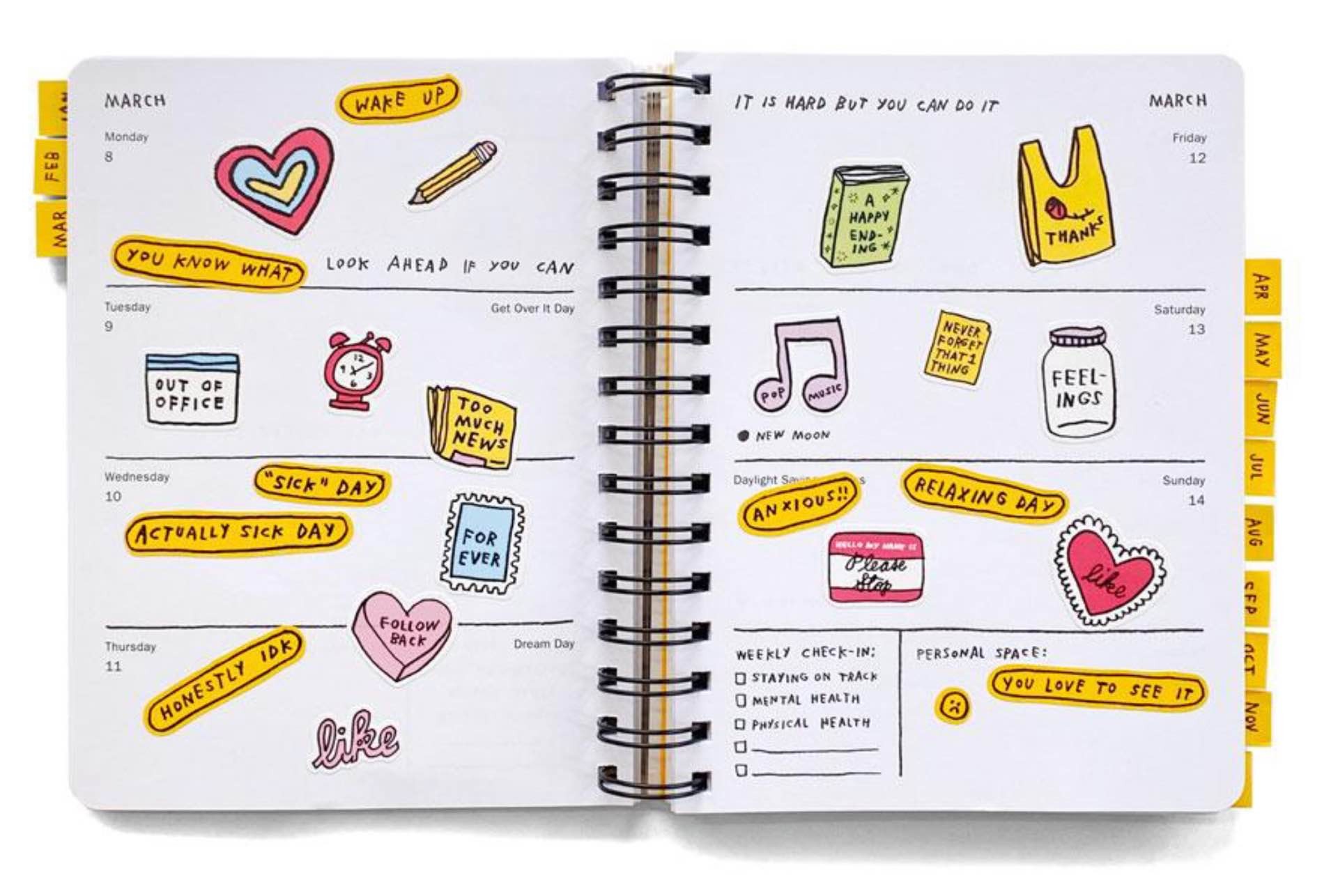 Get yours for $25 from the 'adamjk' shop.