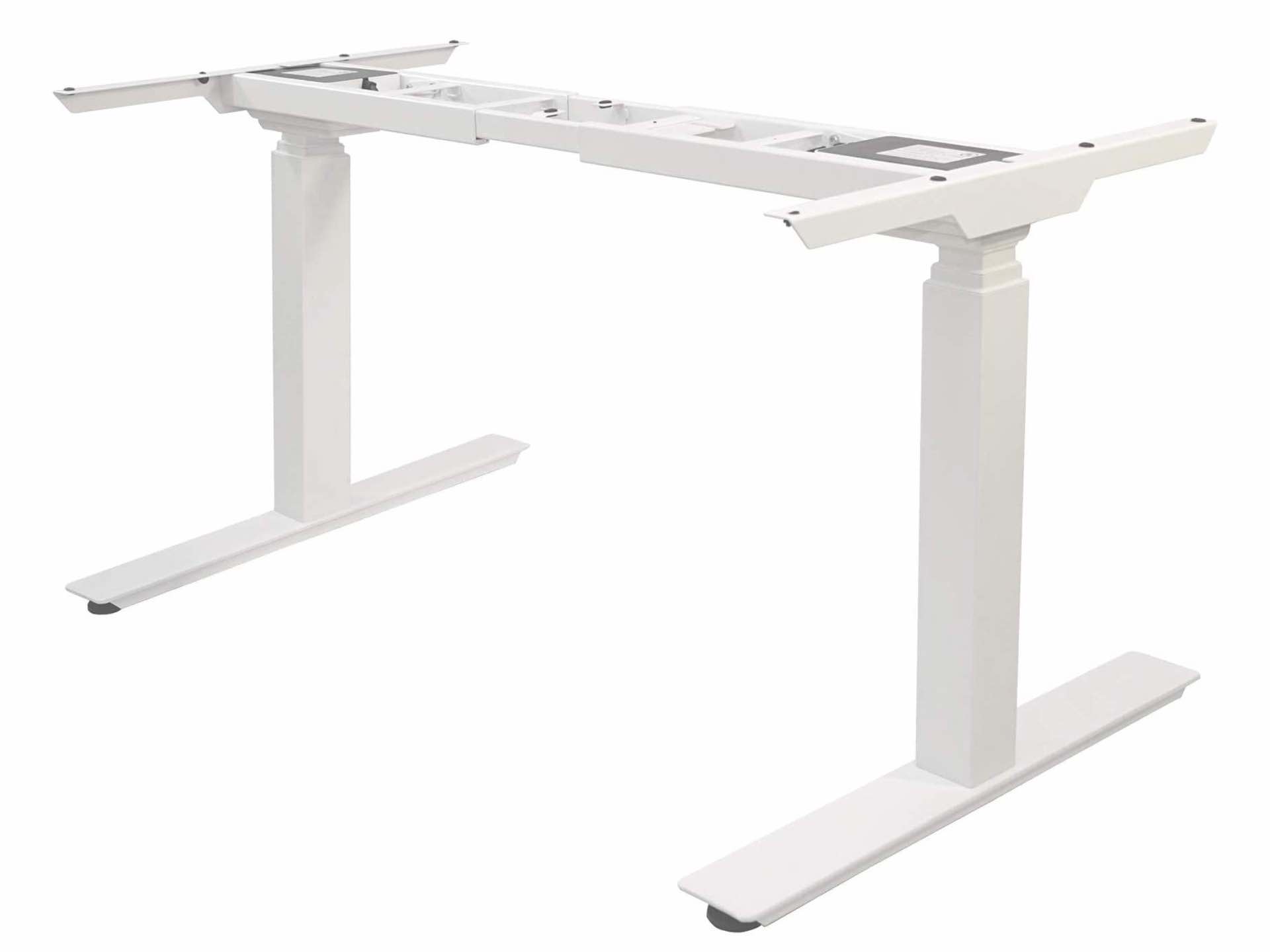 AD ARAZY Electric Dual-Motor Standing Desk Frame
Been thinking of getting a standing desk but would rather choose your own top surface? Have a regular desk you already like and would like to convert it to a standing one? This electric "stand up" desk frame provides an excelent base for doing either of those things.
This dual-motor frame is super stable, operates smoothly and quietly, goes plenty high or low enough as needed, and it can hold/lift up to 330 pounds, so you can use pretty much any kind of surface you want on there, whether it's a basic slab of MDF or that heavy butcher block countertop you've been eyeing at the hardware store. Having a hefty twin-monitor setup is no problem at all on this bad boy.
Get the frame for $290 on Amazon in your choice of white or black.