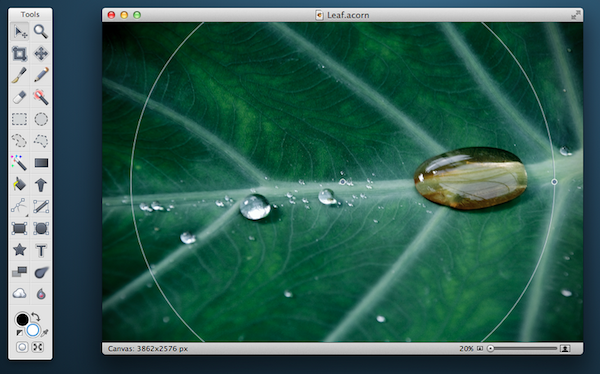 Acorn 4 for Mac
Today, app shop Flying Meat released Acorn 4, a Mountain Lion-only Mac image editing program that actually makes sense.
Unlike Photoshop, which is so packed with features it can be hard to use, Acorn comes with the features real humans need. Version 4 includes non-destructive filters, curve control, Boolean shape operations and more, all in a UI that's faster and cleaner than before.
For the month of May, Acorn 4 can be picked up for just $30.