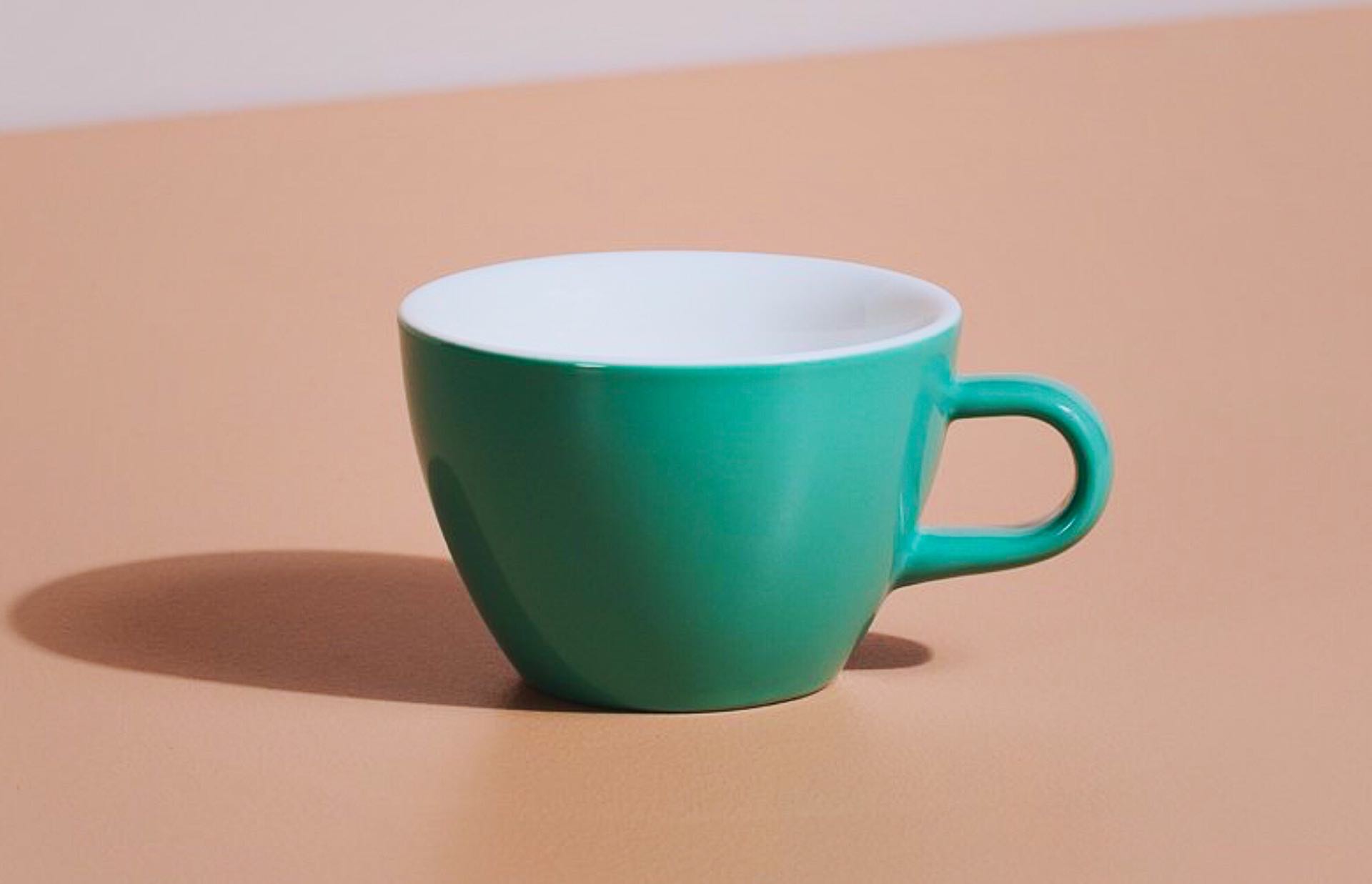 Acme "Evolution" Flat White Cups
If you enjoy drinking lattes but wish they tasted a bit stronger, you have two options: add more espresso, or reduce the amount of milk/foam. The latter choice is great for anyone who doesn't want to consume too much caffeine in one sitting, which is where smaller, more concentrated drinks like flat whites and cappuccinos come in.
Acme & Co.'s "Evolution" flat white cups are widely considered to be the best way to prepare and consume those kinds of beverages. They hold 150ml of coffee and milk (versus a latte's 240ml), are comfy to hold, come in a variety of elegant colors (with saucers to match), are thick-walled for more durability and heat retention, and the tapered lip just feels nice to drink from.
Even the interior gradient is designed to be smoother to make an easier pour for latte art. You can tell these are cups made by and for coffee geeks.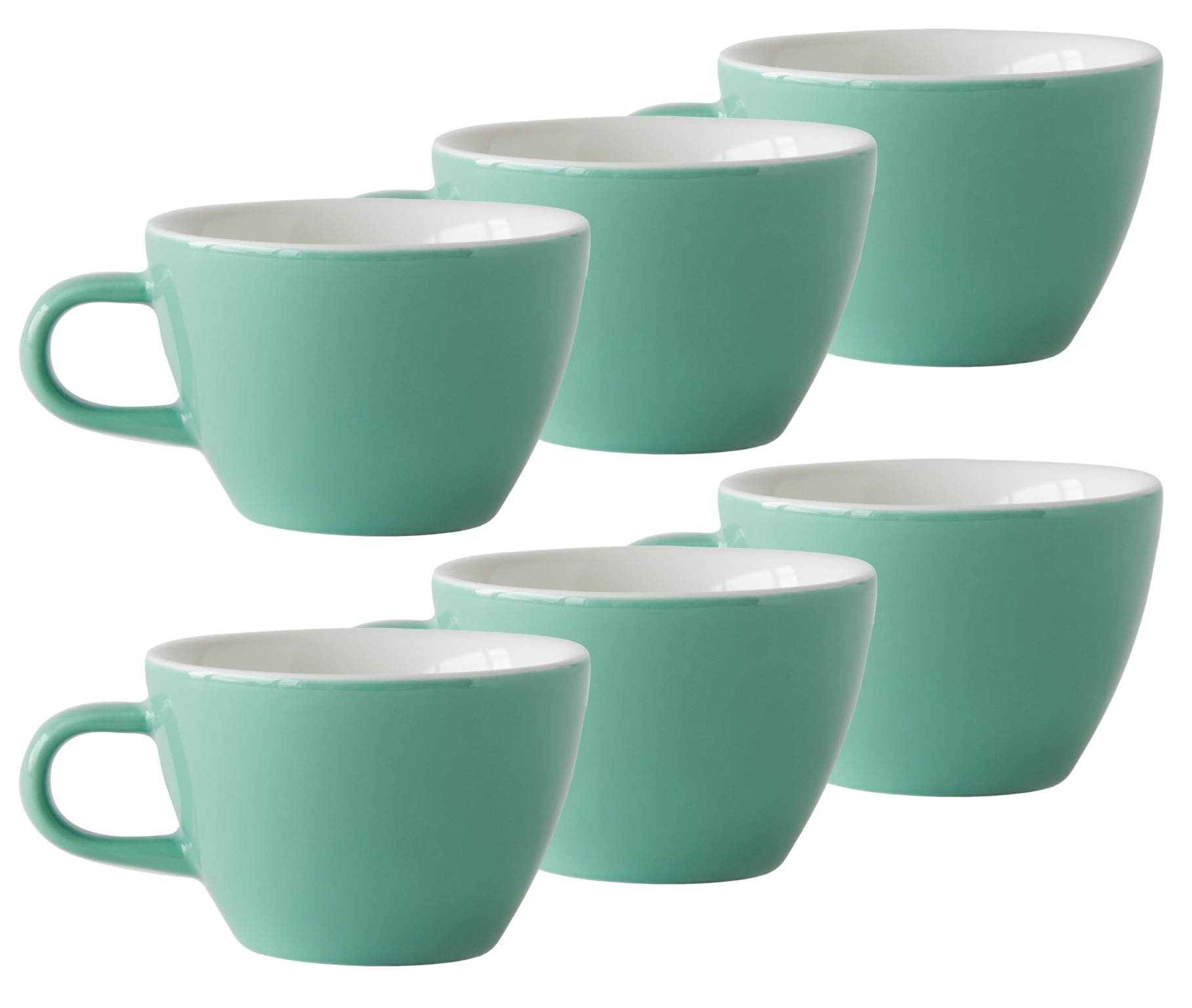 Get a set of six Evo flat white cups for $55 from Acme & Co. (If you're outside the US or Canada, you might check their worldwide distributor list to find a better option closer to you.)